Read Time:
2 Minute, 18 Second
The Harry Potter franchise takes another blow, thanks to JK Rowling's transphobic comments
The fictional game – which became popular in the 'muggle' world – has decided to dissociate itself from its creator, and author, JK Rowling. The sport will now be called Quadball. Although there are many reasons for the decision, bosses of the Quidditch League have said that Rowling's comments on trans rights were "partly behind the name change."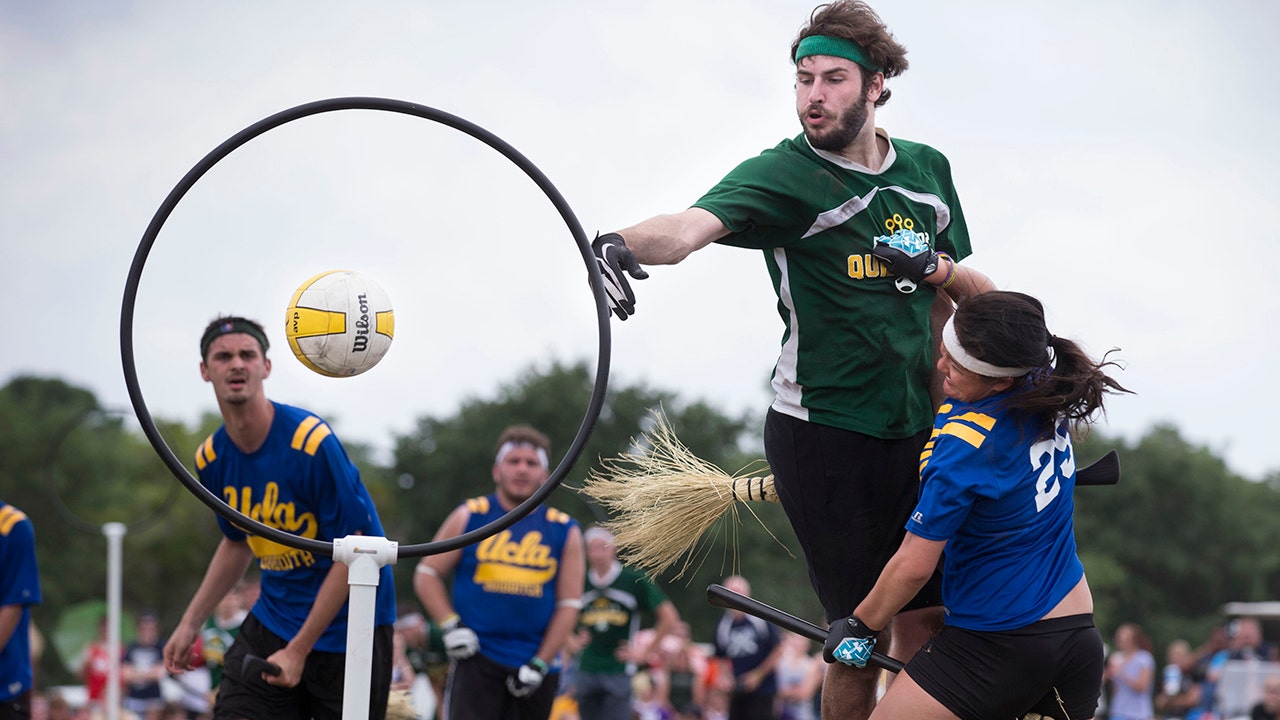 The real-life version of Quidditch is surprisingly a big sport. Although the UK is one of the biggest players of Quidditch – due to its affiliation with universities – it is also played by around 600 teams in over 40 different countries. In fact, the United States was the first nation to fully develop the framework of Quidditch as a sport, back in 2005. Since then, Quidditch has grown in popularity, and in order to manage the rules, management and marketing of the sport, the International Quidditch Association was set up. Representatives of the IQA recently acknowledged how Rowling is coming "under scrutiny for her anti-trans positions." This was undoubtedly the tipping point for the change to Quadball.
Quidditch is a peculiar sport to play. It's a full contact sport, in which players need to prevent their opponents from scoring in the three hooped goals. Each team consists of seven players, who run around the oval-shaped pitch, trying to secure the Quaffle ball, which is worth 10 points, and the golden snitch (worth 30). Each team consists of one seeker, one keeper, two beaters and three chasers – who all have various responsibilities, ranging from defending to scoring. The sport is incredibly fun, combining active cardio, with strategy and precision. The sport is unique in that it is a mixed-gendered game, something that clearly influenced their supportive tone on trans rights.
The British governing body, Quidditch (QUK), quickly offered its approval of the name change, announcing it was "symbolically and practically significant." They continued: "The name change indicates a firm stance with our trans players and members, as well as giving us more firm legal footing and opening up greater opportunities for funding and external partners."
The Harry Potter franchise has long been a safe haven for those who feel outcast and different from mainstream society. Many players of Quidditch use the sport as a way to socialise and play in a friendly environment that is competitive, but also inclusive. Fortunately, the suits behind the sport have recognised their demographics, and are distancing themselves from hateful narratives. This is a new direction for Quidditch, let's hope it continues to be a safe space for all, regardless of gender.