"With the support of the team, which is like my racing family, I feel so much more able and confident," Bobby Trundley 
Bobby Trundley is a racing car driver from Wokingham who was diagnosed with autism at 4 years old. At the age of 10, Trundley realised motorsports would be a big part of his life while visiting a go-kart track, but he could never have guessed just how important they would become.
Now, after joining in 2019, Bobby is a prominent member of Team Brit and a professional racing car driver who recently took third place in the 2021 Britcar Championship driving an Aston Marin V* Vantage GT4.
Alongside his racing achievements and wealth of trophies, Trundley has also been awarded the Anna Kennedy OBE, Autism Hero Award for outstanding achievement in sport and the ANCA World Autism Festival Excellence in Sport Award 2017.
For many with autism, and for those unfamiliar with the condition, a diagnosis might seem life-limiting. But, as Bobby discovered, it doesn't have to be. Being part of Team Brit and the racing car world has not only disproven the notion that autism limits your options, but has also given this young racer a new sense of confidence.
Chapter Z sat down with Bobby Trundley to find out exactly what racing means to him and how Team Brit has spurred on his confidence.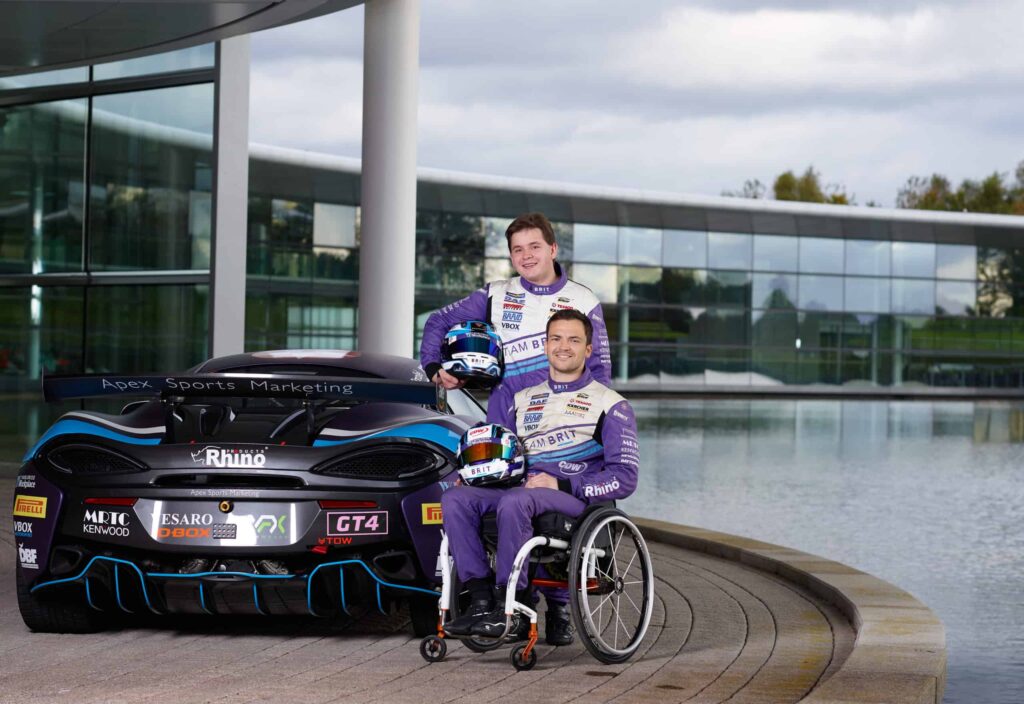 In Conversation with Bobby Trundley
Hi Bobby, thanks for speaking with us today! How are you?
No problem! I'm good thank you – still on a bit of a high after a fantastic weekend of racing. We've just raced at Bands Hatch in round 7 of the British GT Championship and secured some more silverware, coming away 2nd in our class.
Let's start at the beginning; when did your interest in racing start and why?
I started in a way that many drivers do – through karting – but the way I was introduced to it probably isn't so common.  I was diagnosed with severe autism when I was 4 and faced a few challenges growing up. I'd been invited to a karting birthday party when I was 10 and at the time, I absolutely didn't want to go.

When you have autism, new things and new experiences can be massively overwhelming. When I walked into the building, the sounds and the smells were all too much and I just wanted to get out.  Thankfully, someone who worked there saw that I was struggling, so when all the other kids had gone for lunch, he invited me to come and sit in a kart by myself and have a go.  From that moment I was hooked. I won the race that was held that day and karting became a huge part of my life.

I spent every moment I could at kart tracks and was lucky enough to win 5 national karting titles.  
And from there, how did you become involved with Team Brit?
I've always been very passionate about supporting autism charities and raising awareness of the condition. I was taking part in an event organised by Damon Hill for his 'Halow' charity and one of the Team BRIT drivers was also there. We were chatting and he asked me to consider getting involved with the team.  I met the team founder, had an assessment and was offered a place in 2019. My life hasn't been the same since!
What is it about racing that got you hooked on the sport?
Right from that first try at karting, I realised that when I put the racing helmet on, all the other 'noise' I experience because of my autism goes away. It allows me to completely focus on what I'm doing, so the sense of adrenaline and achievement is incredible. As I began to win kart races regularly, I realised I had a talent for it and I honestly believe that my autism is an advantage over others on the track.  I can analyse things in minute detail and I think about things that other people might not. I call it my superpower when it comes to racing.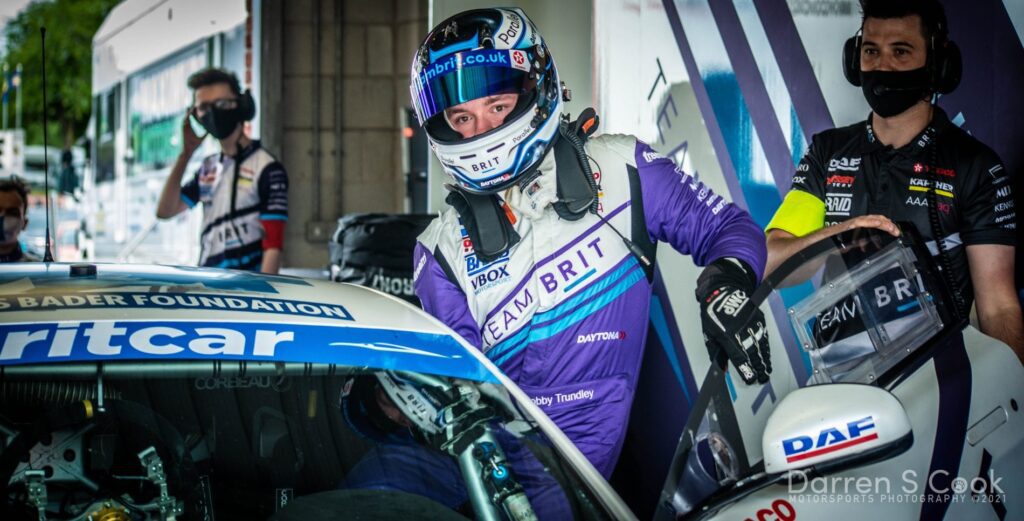 What advice would you give to young people with the same diagnosis who want to pursue racing or another sport?
Try it! People with autism offer suffer from low confidence and self-esteem so it can be really hard to put yourself out there and try something new. My life wouldn't be where it is now if that guy in the kart centre hadn't encouraged me to sit in the kart. Take a chance and push yourself out of your comfort zone – you never know what you can achieve and what you might just be brilliant at.
You've previously mentioned that you used to be far shyer and lacked confidence. Do you think joining Team Brit helped you gain that confidence and, if so, how?
I'm not the same person who joined the team in 2019. Back then I really struggled to speak with people I didn't know, I didn't like travelling by myself and I was so shy.  Now, I'm travelling all over the country and even abroad by myself and with my teammates, and I regularly speak in public about what we're doing.

I think it's because they have helped me to believe in myself by showing me what is possible.  I have progressed as a driver, winning the majority of my races with the team when I joined, and now making gradual progress racing in a much more competitive championship.

It's also pushed me to be more independent. As a racing driver, there is a lot you have to do and be responsible for and no one is carried by the team. We have to be fully up to speed with what is required of us at every race weekend, we need to put the time into practice and train, and we have to develop relationships with our sponsors.  These are all things that would have been terrifying to me a few years ago.  With the support of the team, which is like my racing family, I feel so much more able and confident.
What's the best part of being a member of Team Brit?
Without a doubt, the incredible opportunities it has given me.

Before I joined the team I had never been on a plane.  This year I flew to Portugal for winter testing and was driving myself all around Portimao, going to and from the track. Even when winning in my karting days, if you'd said to me I'd be driving a McLaren GT4, racing against Le Mans winners, I never would have believed you. Now – that's my life! I'll be eternally grateful.

And finally, what are your racing goals for the next year or so?

Well, we've nearly completed our first year in the British GT Championship. We've made history by being the first ever all-disabled team to compete.  As I write, we're doing well and we could be in contention for a class podium. Whatever happens, I'll see it as a massive success. Aaron and I have driven so well together and the crew have performed flawlessly in a championship that is a massive step up for us.

Next year, I hope we can have another successful season in British GT, but we also want to secure our first GT3 car which I would love to drive.  Longer-term, we want to be the first all-disabled team to race in the Le Mans 24-hour and I'll be doing all I can to be part of that driver lineup.