Normal People
is a book that doesn't need any big introductions
Normal People, written by Sally Rooney, could be considered the typical bestseller and it's preceded by its on-screen fame. Also, as often happens when a piece of work is so widely popular, Normal People has proved very divisive – people either praise it or tear it down. 
Normal People is, after all, a simple story: the protagonists are two young people, Connell and Marianne, who live in a small town in Ireland and meet in the last year of high school. The narration follows what happens to them over the span of four years, from January 2011 to February 2015. At the beginning of the book, Marianne doesn't have any friends – at school, everybody avoids and bullies her. While, Connell is popular and well-liked, even if he doesn't make any true, meaningful friendships. The two meet, fancy each other, and life runs its course: school ends and both decide to attend the same university in Dublin, and it's at this point that an overturning of roles happens. Now, Marianne has lots of friends, she's charming and attractive but can't build any healthy connections. On the other hand, Connell finds it difficult to fit in and feels like a fish out of water. But, the only certainty in the lives of both is that they'll always be there for each other.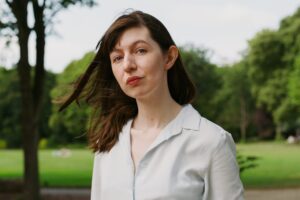 The novel has many notable aspects: character development and the experience of growing up are undoubtedly the foundations of the plot. As time goes by, the courses of their own lives and their attempts as a couple shape Marianne and Connell's personas. Their differing personalities and backgrounds affect the way they act and take decisions, which sometimes can pull them quite far apart, but it eventually results in making them realise how complementary they've become to each other. 
Social class and family are important features in Sally Rooney's novels too: her characters are explicitly the product of their upbringing and Normal People is no exception to that. Marianne comes from an upper-middle-class background, which allowed her to grow up with all the economic privileges that come with it. But, her family is careless and abusive, and this has a profound impact on her self-esteem, as well as her romantic relationships and friendships. On the other hand, Connell is the son of a single mother who works for Marianne's family as a housekeeper and the healthy, caring bond he has with her allows him to be more confident and conscious of familiar support in hard times. 
Another fundamental element is the portrayal of mental health issues, in particular in men. In fact, when the pair move to university, the novel especially focuses on Connell, who – as a consequence of the difficulties of his new student life and the tragic loss of a close friend – starts to experience symptoms of anxiety and depression which become more and more destabilising. After accepting his own vulnerability (not without fright), he asks for professional help and, also thanks to the support of his mother, his friends and Marianne, eventually learna to live with his condition. This is one of the most praised aspects of the novel, as the theme of men's mental health is often minimised if not absent in books and films (as well as in general conversation), Rooney's account of it is exceptionally accurate and respectful.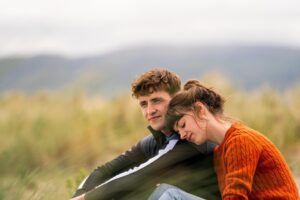 On the other hand, something that many readers didn't particularly appreciate is the miscommunication trope. It's undoubted that the two protagonists face many obstacles which they overcome in different ways, but sometimes Connell and Marianne miss many occasions of reconciliation because they don't clearly communicate with each other. This expedient – although vastly present in numerous works – might give the impression of being used improperly in certain passages of the story, where a well-deserved step forward might have felt more appropriate instead. 
Sally Rooney is considered one of the most peculiar voices of the Millennial generation, but with Normal People, she delivered a truly universal piece of work. Although her novels are well-defined chronologically and geographically, they strike a chord with readers all around the world and the story of Marianne and Connell in particular can move and interest all generations, as nobody really knows what it means to be 'normal people'.