Astrology for the Month of November: "Those Who Sway Will Stay Rooted"
Astrology for the Month of November: "Those Who Sway Will Stay Rooted"
[simple-author-box]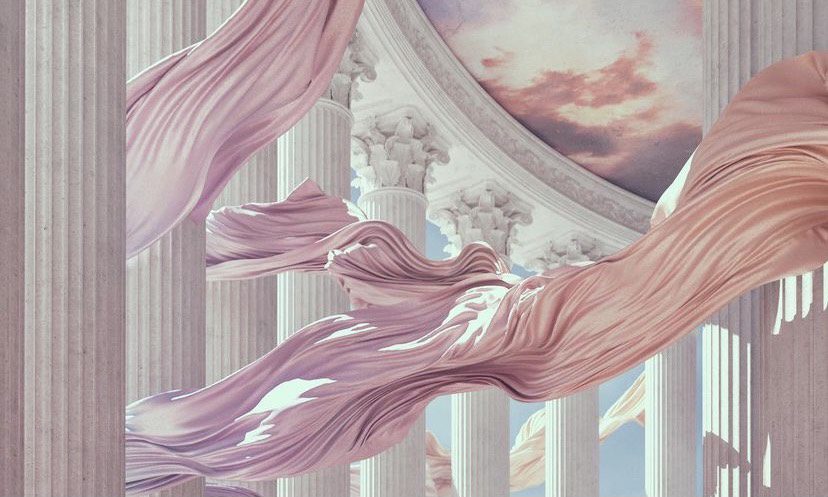 We dusted off our broomsticks for Halloween and delved into the deeper waters of consciousness and spirituality. Now it's time to come up for some air but not for long because we were only scratching the surface.
1st of November – Mercury Trine Jupiter
Today we feel like we got 8 hours of sleep and are fully charged for the day. The planets of communication and luck are working together today in our favour. You may be feeling optimistic and positive about the world and the future today. Get ready for new ideas and thoughts to be popping up all around you. If an idea keeps nudging you for attention, clear some time to sit with it. Any project or relationships started today will have a comic blessing.
4th of November – New Moon in Scorpio
New moon means a new beginning and tonight it's in the zodiac sign of Scorpio. Scorpio is a water sign (hard to believe I know), if you know any Scorpio's you may have thought with their fierce fiery personality surely it would make them a fire sign but at the core Scorpio's are emotionally intense and are all about driving deep into the dark waters of connection. This new beginning is the ideal time to unearth any hidden dreams or desires that you felt too ashamed or nervous to claim. This new moons ask us to go inside and get quiet with ourselves, take a long walk or meditate on what hidden dreams are ready to come up and manifest.
View this post on Instagram
4th of November – Sun Opposite Uranus
Today is a collective shake up, expect the unexpected. Instead of staying fixed in your thinking and routine, be open around this time like in a thunderstorm. The strong stiff oak tree that fights swaying in the storm will crack and fall but the flexible willow tree who sways and bends will always stay rooted and standing after the storm. You may
feel the push towards new schools of thought or ways of living but in your exploration of these new adventures just be aware of the ego and the thinking "it's my way or the highway."
5th of November – Venus in Capricorn
Our finance and love life will be in the zodiac sign of work hard/ play hard Capricorn for the rest of the year. Do you notice a shift in wanting more security and long term assurance from your investments in money and love? Diligence is key in both these areas of life for the rest of 2021.
View this post on Instagram
10th of November – Mercury Mars Conjunction/Mars Square Saturn/Mercury Square Saturn
There is a whole lot going on up in the cosmos today! As above, so below. Look out for feeling overwhelmed or losing your cool. Take extra care of yourself and give yourself space and time to ground down before heading out into the world today. There may be a few triggers today big and small so when you see that spinning spiral of doom on your
laptop. Rather than letting that frustration boil over and risk throwing the laptop at the wall, instead take it as a divine sign from the universe to step away from your desk and take 5.
12th of November – Sun Trine Neptune
Today is feeling dreamy and magical. The Roman God of the Sea Neptune is showing us mystic deep hidden dreams and plans that want to bubble up to the surface. You may find some inspiration for a daily ritual or the pull to dive down the rabbit whole of spirituality. Today the vibe is feeling like a child running down the beach in search of mermaids.
View this post on Instagram
15th of November  – Sun Square Jupiter
The biggest luminary aka the Sun is playing tug of war with the planet of luck and abundance. We are feeling ourselves today! Play your favourite music, wear that eye-catching outfit and surround yourself with those who love you just as you are. We feel confident, lucky and a magnet for all we desire. Have fun today, shoot your shot and make some moves.
19th of November – Taurus Full Moon Lunar Eclipse
This full moon is no regular moon but a lunar eclipse, meaning a portal is opening where change can happen at cosmic fast speeds. The rule of thumb is not to manifest or charge your crystals under the eclipse. Eclipses can be a little wild and erratic, rather than taking control and co-creating with the cosmos, it's time to let go of the wheel and
trust the universe. Stay awake and open to what comes up under this full moon lunar eclipse, you can look back to around the 11th of May 2021 for a sneak peak at what themes and events are coming to a close for you.
View this post on Instagram
19th of November – Venus Trine Uranus
Venus, the planet that rules love and money, is vibing with the table flipping, rebellious planet of Uranus. Expect a sudden turn of events in your love life, maybe it's an unexpected text from your crush or a crossing paths with a special someone. If you're already in a relationship, trying something new in the bedroom today may unlock some hidden pleasures you didn't know about.