Craziest Vaccine Rumours: Iranian Cleric says Covid Vaccine Turns People Gay and more
Craziest Vaccine Rumours: Iranian Cleric says Covid Vaccine Turns People Gay and more
[simple-author-box]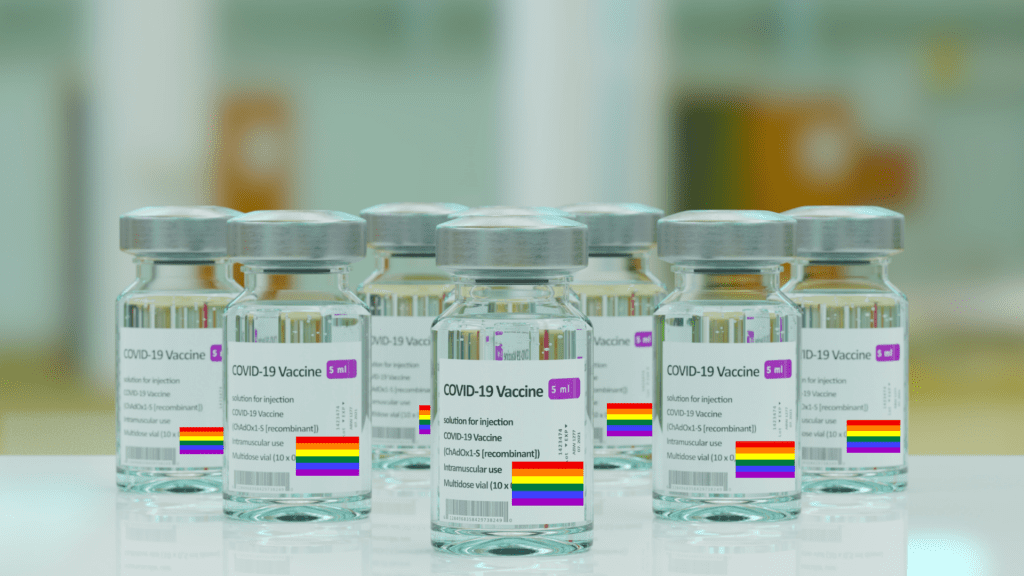 Covid-19 has been a shock to the system for all of us – changing our daily lives in unprecedented ways and forcing us to stay in our comfort zones for rather uncomfortable period of times.
Besides the drastic changes in life, the Coronavirus pandemic has been a massive info-demic, according to the WHO.
The fight to end one of history's deadliest virus continues.
At the same time, the large numbers of hesitation, rumours, myths and conspiracy theories for the vaccine has taken social media by storm.
Despite efforts from top health officials and governments to combat disinformation, conspiracy theories about the coronavirus vaccine continue to spread rapidly across the internet—here's a look at the craziest rumours we saw during the pandemic.
Ayatollah Abbas Tabrizian, an Iranian cleric claimed that the Covid-19 vaccine turns people gay. He made the claims on messaging platform Telegram On February 2, where he has almost 210,000 followers, as reported by the Jerusalem post. 
According to the publication, Tabrizian wrote on the platform: 'Don't go near those who have had the COVID vaccine. They have become homosexuals.'
Tabrizian has a history of derogatory opinions about Western medicine. Last year, a video showed him burning Harrison's Manual of Medicine and saying that "Islamic medicine" had made such books "irrelevant," according to an article on the website of Radio Farda, the Iranian branch of the US-funded Radio Free Europe/Radio Liberty broadcast service.
Iran earlier launched a COVID-19 vaccine developed by Iran's Razi Vaccine and Serum Research Institute.
In the long run, rumours and conspiracy theories can contribute to vaccine hesitancy. Lasting impacts that can cause immeasurable damage for those who have limited access to verified information.
From The COVID-19 vaccine will use microchip surveillance technology created by Bill Gates.
Another one on Bill Gates – he seems to be a popular target. One tweet – which had more than 45,000 retweets and likes – falsely suggested that Mr Gates "admits the vaccine will no doubt kill 700,000 people," which is not something he has officially ever said.
It does shows a video of Mr Gates talking about the effectiveness of vaccines in older people and the potential risk of side effects for them.
But he doesn't talk about deaths and "admit" 700,000 will die from a vaccine.
Gates has been the target of many unfounded claims about vaccines – BBC's Reality Check debunked many in the month of May.
Moreover, unproven myths such as the Covid-19 vaccine has been proven to cause infertility in 97 percent of its recipients.
To crazy beliefs that the Covid-19 vaccine being developed by Oxford University and AstraZeneca will turn people into monkeys and That the vaccine contains Microchips, Magnets And contributes to Shedding and claims that the vaccine alters DNA.
In early June, Dr. Sherri Tenpenny, based in Cleveland, claimed that Covid-19 vaccines could turn people into magnets due to 5G telecommunication towers. While addressing Ohio lawmakers, she used her claim to justify the need for a bill to stop businesses and government agencies from requiring vaccinations.
Since the beginning of the pandemic, healthcare workers have administered billions of Covid-19 vaccine doses.
However, a vaccine is only effective if people are willing to receive it.

With rapid research development, some may be concerned that the vaccine was rushed, and with these concerns comes vaccine hesitancy.
According to WebMd, That's because anti-vaccine groups and individuals are working overtime to promote frightening, false theories about the two Covid-19 vaccines that have now been administered to more than 24 million Americans, infectious disease experts say.
By October 2021, healthcare workers had delivered more than 7 billion doses of the Covid-19 vaccine globally. However, vaccine hesitancy remains.