Black People Who Shaped Britain Honoured in Tube Map
Black People Who Shaped Britain Honoured in Tube Map
Black people who have had an impact on history in Britain have been paid tribute to in an impression of London's tube map.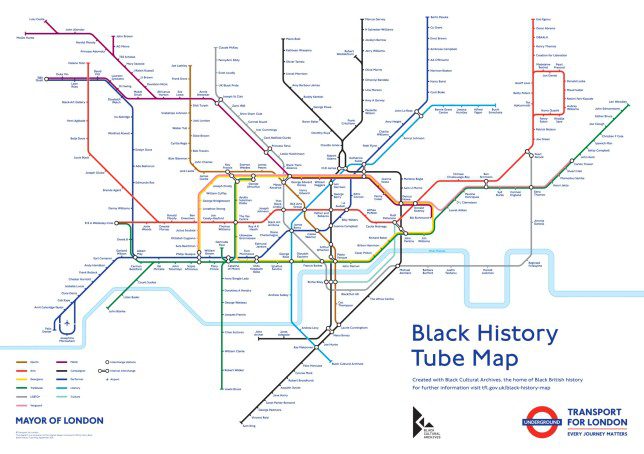 Renowned figures dating back to the 14th century have been featured on the artwork that shows 272 names.
Renowned figures dating back to the 14th century have been featured on the artwork that shows 272 names.
Among the renamed stations include jazz, soul and funk singer Diane Charlaemagne, who was an icon of the Urban Cookie collective. Also featured is Jamaican-born sculpturist, Ronald Moody, whose wood sculptures are a source of inspiration for artists across the globe.
The Black Cultural Archives Centre in Brixton partnered with Transport for London to create the artwork. 
Names on the map are grouped on the Tube lines that correspond to a certain theme. The Bakerloo line shows sports stars, whereas the Central line is contributors to the arts and District line is trailblazers.
Northern line shows civil rights activists such as Una Marson and Paulette Wilson. LGBTQ+ icons are decorated along the Jubilee line and the Victoria line shows literary stars.
Among the notable names is the Ipswich Man, which is the supposed identity of a skeleton that was found in Ipswich during a series of archaeological digs carried out from 1993-2006. He was found to have direct African ancestry and his finding challenges the popular idea that the first people of African descent arrived in Britain in the mid-twentieth century.
Speaking to The Metro, London mayor Sadiq Khan said: 'Black history is London's history and this reimagination of the iconic Tube map celebrates the enormous contribution black people have made, and continue to make, to the success of our city.
'I'm determined to create a more equal city where black lives truly matter.
'This starts with education and that's why this new black history Tube map is so important.
'It gives us all the chance to acknowledge, celebrate and learn about some of the incredible black trailblazers, artists, physicians, journalists and civil rights campaigners who have made such significant contributions to life in the capital, as well as our country as a whole.'
This creative interpretation of the iconic London map is part of Black History month tributes that seek to honour the Black community in the UK and educate all on the heroes of the past.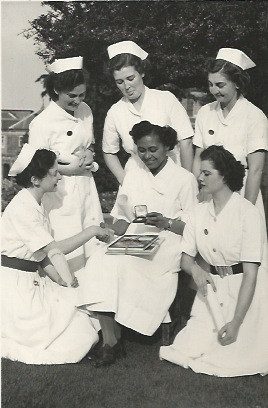 Nurse Mabel Dinah
The central line represents people in the arts, and the district line represents 'Firsts and Trailblazers'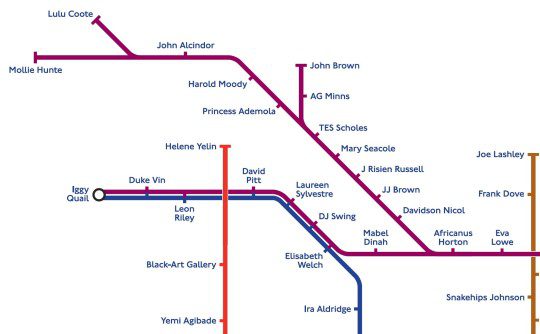 Arike Oke, the managing director of the Black Cultural Archives said: 'London's black history is deeply embedded in its streets and neighbourhoods.
'We're delighted, as part of our 40th anniversary celebrations, to use this opportunity to share new and old stories about black history with Londoners and visitors to London.
'We hope that the map will be an invitation to find out more and to explore.'