Community Spotlight: Queer Family Tea
Community Spotlight: Queer Family Tea
Throughout the month, we will be spotlighting the work of incredible organisations which focus on providing spaces of healing, joy & community – especially for LGBTQIA+ people.
In this article, we find out more about Queer Family Tea.
What were your motivations behind starting Queer Family Tea?
We saw the need (i.e. we wanted it!) for a way to gather our queer community in a sober, safe environment. QFT started off as people coming together in each other's homes to share food and gradually expanded into a community event.
We officially launched in 2019 and, until the pandemic meant we had to move online, we met in person every Thursday. On a standard week, our lovely volunteer chefs cook up vegan, gluten-free treats and we share arts, physical activities and chats. We intermittently hold fabulous cabarets showcasing queer art themed around the season – so a valentine's cabaret, a Halloween cabaret or themes that just seem fun, like 'the future of cabaret'.
In short, our mission is to provide a space for queer people to hang out together without an entry charge, without drugs or alcohol and with free or pay-as-you-feel food and soft drinks.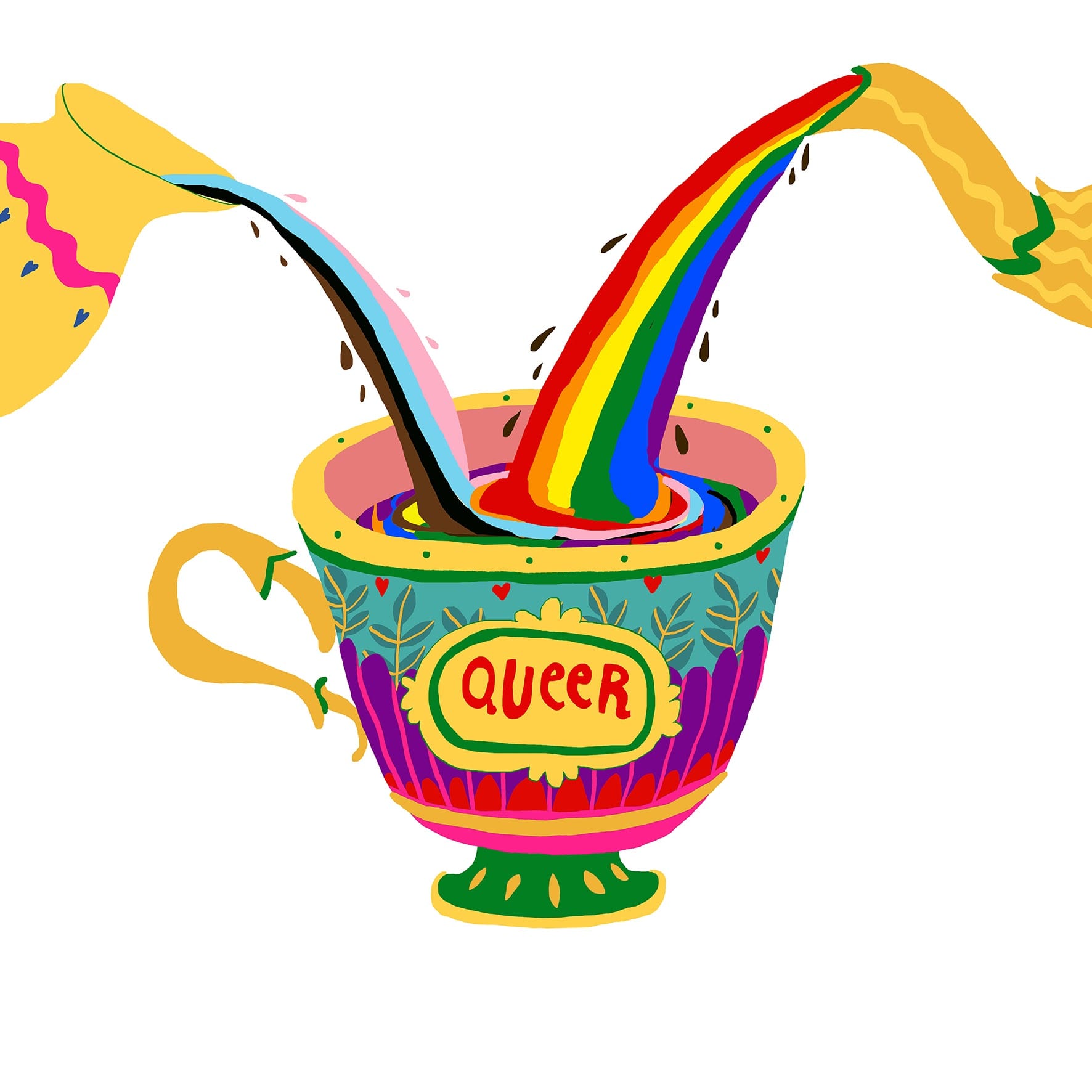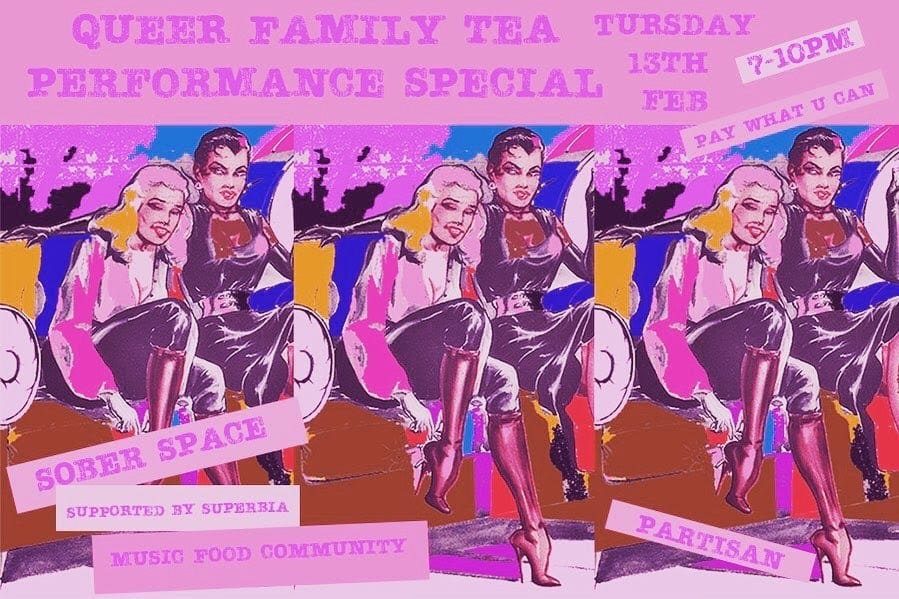 What is your proudest moment of working on Queer Family Tea?
Providing a space for the queer community to come together is a source of pride in itself.  But, let's talk about Christmas 2019.  We served a three-course meal to over 100 people (and learned so much having to scale up our cooking!). Everyone mucked in from setting up the cabaret to making the food. The highlight was the review from one satisfied queer who described it as, 'like being at a family party where your auntie gets up and does a turn, but really queer.' – perfection.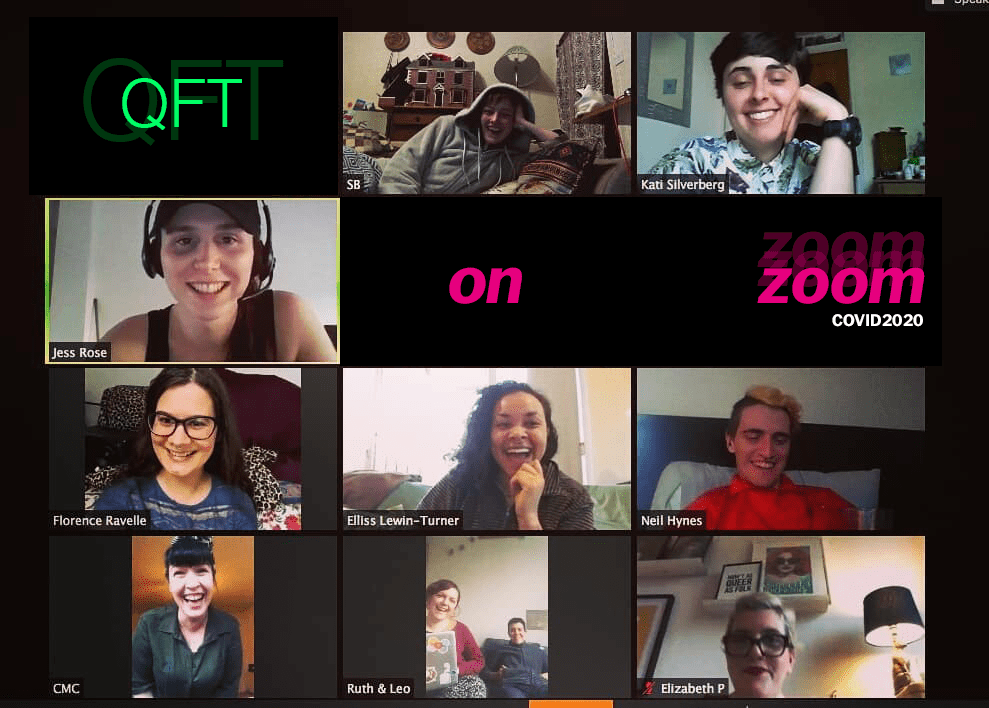 What are some of your 2021 plans for Queer Family Tea?
Because our main activities are face-to-face, 2020 was a really hard year for us. Especially since we lost our venue amidst the pandemic.
However, we received a small grant from Comic Relief to help us relaunch in a new space when the time comes, so we're very excited about that.
Throughout 2020, we continued to meet every Thursday and hold our cabarets online. In 2021, we're mixing things up. First up, we have a six-week programme of online workshops starting on January 28th. Held in our usual Thursday slot, these will include, stretch and flexibility classes, life drawing, poetry workshops, and practical information sessions on topics such as housing rights.
We're delighted to be contributing a showcase performance to Turn On Fest, a queer arts festival run by Superbia and Hope Mill Theatre. The festival has been postponed and the new dates will be announced as soon as possible.
We won't be slowing down on the online cabarets – there's too much incredible queer performance to share!
In-person meets and cabarets will resume as soon as it is safe.
Could you give us a final message of hope for any LGBTQ youth who may be struggling right now? Any self-care tips?
You are exactly who you are supposed to be. Be kind to yourself. Be patient and allow yourself to breathe. Nap. Eat things that make you happy. Do only what you can; it is not your responsibility to fix the whole world – just look after your little corner of it.
If you find yourself with time to fill, think about upskilling yourself so that when we come out the other side, which we will, you are ready to go. Make outfits for all the queer parties and events that will return – sew tassels to things, add glitter!
Seek out queers online – they are there even if they are hidden away. If you can't find the queer event or group of your dreams online, set it up!
Never be afraid to reach out to your queer community. We are waiting for you!
How can we support your work?
Come and join us! We're online at the moment on selected Thursdays from 7-9 pm. See our website or social media for our Zoom link and 2021 programme. Our in-person meetings (when they resume) are free with a pay-what-you-can approach to the food.
Share our meetings and our cabarets (held every few months) with your queer friends.
Find us at:
Website: queerfamilytea.com
E-mail: info@queerfamilytea.com
Also on Facebook and Instagram.
Images from Queer Family Tea