New Year, No Meat: My Vegan Journey
[adbutler zone_id="453471″]
[adbutler zone_id="453119″]
New Year, No Meat: My Vegan Journey
I've had a few failed attempts at going vegan over the years. My early twenties was the first time in my life I had ever really stopped to think about what I was consuming and the impact it had, thanks to the endless information we now have access to. All it takes is a quick search of "reasons to go vegan" and you'll find at least one reason that resonates with you. There are countless documentaries that, if you're anything like me, will leave you in tears and stay with you for days after you've watched them. The exploitation of animals, the exploitation of people, global warming, deforestation, water wastage, poisoning of our oceans, air pollution, physical and mental health, our crumbling ecosystem and the general sense of pressure on our generation to reverse the damage before it's too late. I absorbed all this information and I felt just enough guilt to finally do something about it.
So  I started off by cutting down. I thought I'd better ease myself into it. First I went pescatarian, then vegetarian. Surely levelling up to vegan would be a breeze. I gave it a good go, and for a week or two, I stuck with it. But I always seemed to slip up. An accidental splash of cow's milk in my tea one day would inevitably lead to a three-day meat and cheese binge, just to make that minor slip up really worth it. I just didn't have the will power. I loved meat. I grew up on a diet of hearty sausage and potato stew, courtesy of my Irish mum. Curry goat, fried chicken and saltfish, courtesy of my Kittishian dad. So to me, a meal was incomplete if there was no meat involved. The temptation was too strong and I struggled the most with getting back on the wagon after falling off.  I would always use that as an excuse to revert back immediately. This is why Veganuary worked for me. I approached it as a challenge, something to "win" at.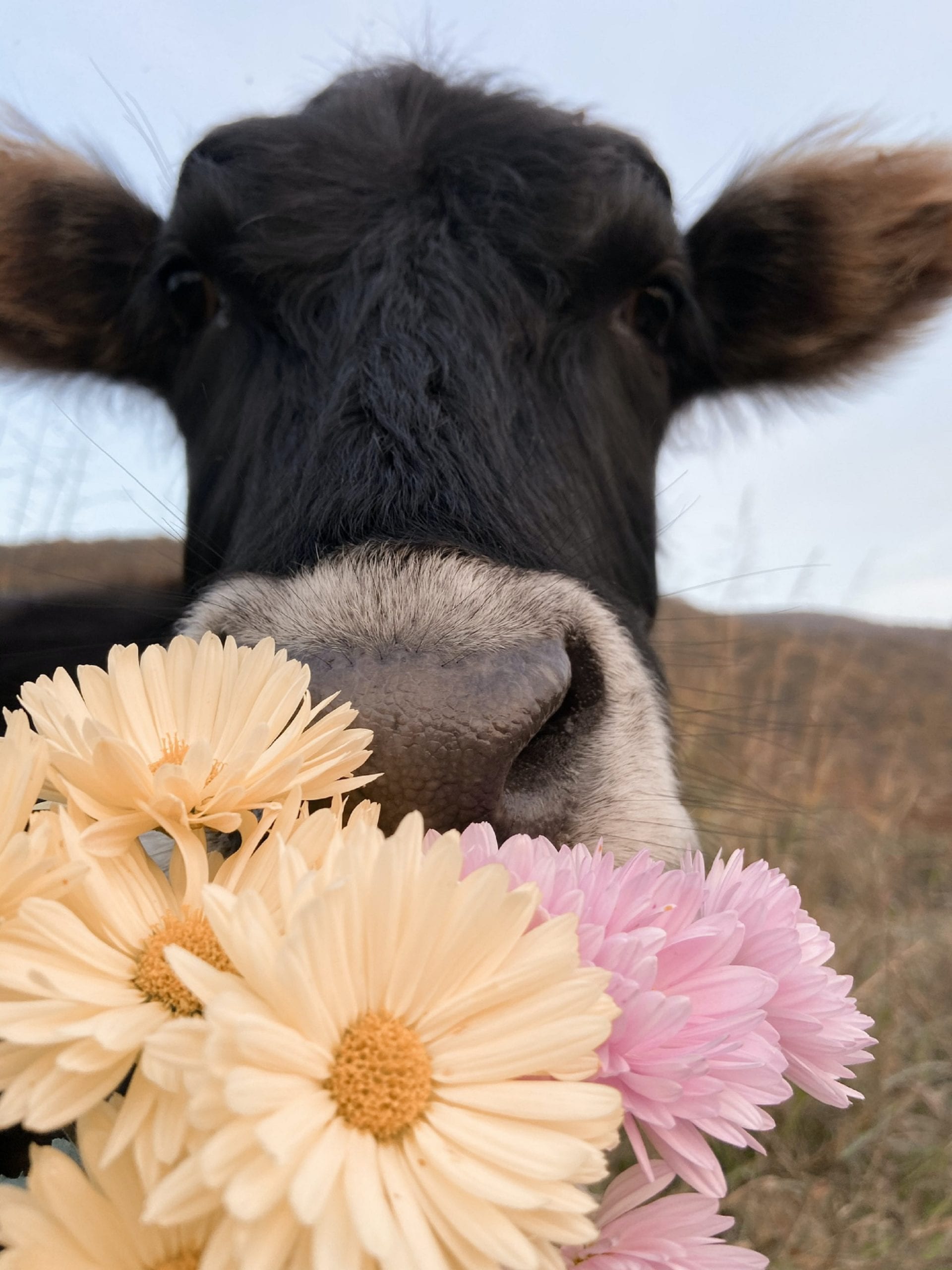 The start of a new year is the perfect time to make any drastic change. There's a shared sense of optimism, the "new year, new me" mentality is in full effect. You've over-indulged just as much as the festive season demands. Veganuary is a massive trend, this helps purely for convenience. Supermarkets stock all the new vegan/plant-based ranges which gives you a lot more choice. After you've done a few shops and gotten used to the products on offer, you get to know what brands you like and dislike. You know what your everyday staples are. My go-to cheese is a smoky cheddar style block, milk is a barista-style oat alternative, and for butter, most sunflower or vegetable oil spreads will do.
Apparently, it takes 21 days to form a new habit, and 90 days to turn it into a lifestyle.
If this is the case, completing a month stands you in good stead, as you're already a third of the way there! Solid focus for 31 days makes the goal more realistic as you have an end date to work towards. I had gotten so used to shopping and eating a certain way during those 31 days. It quickly became second nature and before I knew it, that month was long behind me. Granted, having to analyse every single label when food shopping became a laborious task. Remembering to ask "does this have milk in it?" when you go out for a meal gets tedious. Realising you'll probably never have the same experience of a late-night takeaway from your local kebab shop because any vegan versions of these establishments are few and far between. And the cravings. Sometimes, only a large meat feast pizza with a side of cheesy chips will do. It's comforting, it's tasty, and nothing else quite matches up. You can convince yourself that home-made vegan cheesy chips are just as nice, but you know in your heart it's just not the same. But as Veganuary is a challenge, you tackle it one day at a time.
Not as much has changed in those comforting meals as I thought would. I still enjoy a full  english breakfast, with juicy meat-free sausages and bacon, and scrambled smoked tofu, instead of eggs. Most fast-food restaurants have a vegan range, and my regular weekday family meals can be made vegan by tweaking a few ingredients. Beige food is my ultimate comfort blanket. Luckily most beige foods like hash browns and potatoes in any form are vegan friendly anyway. Unfortunately, a diet of beige food isn't a healthy one, so it helped that the majority of 2020 was spent at home. Lockdown gave me time to experiment and try as many recipes as I could. Curries and pasta dishes are my usual staples as they are inexpensive. They are a great way to pack loads of veggies into one dish and they can help minimise food waste as you can usually throw in any sad-looking veg you have left in the fridge. 
Before I knew it, months had passed since I consumed any meat or dairy. I noticed my skin looked less greasy, I suffered fewer breakouts and I didn't bloat as often. I could even track the impact my small changes had on the environment. One year in, and I can honestly say I feel proud of myself. If I can do it, as someone who loved meat, meat with cheese, meat wrapped in other meat swimming in meat juices, so can you. 
Maybe you want to challenge yourself, try something new, or just want a meat detox. Whatever the reason, we will all benefit, directly and indirectly, from consuming less animal-derived products, even if it is only for one month.
Images from Adobe Stock & Sunsetoned