Seasonal Depression: In conversation with Esta Yemaya
Seasonal Depression: In conversation with Esta Yemaya
W e sat down with Esta Yemaya, an activist, self-care advocate, presenter and founder of Leeds based Female Magik to discuss inequality, seasonal depression and a whole lot of self-care advice. 
You are the source of self-care information for thousands of people. How do you manage your own self-care and decide on what advice to share with others?
E: I see everything as phases, internally and externally. It depends what I'm going through in life, some days I need to look after myself more than others. I will allow myself to feel low, sleep in, eat takeaways and not meditate. However, there comes a point where I'm like OK, now I've gone through this process, it's time to go back.
When it comes to my online advice it's literally what I'm going through at that point in time. My most recent post was "It's okay not to be okay" because I was like [crying voice] "I'm not doing anything but it's okay" and you never know who is going through the same things as you. I'm very honest with what I post because it's easy to get caught up in social media thinking this person is happy all the time and I don't know anyone who is happy 24/7.
Ethnic minorities have endured an extra heavyweight since the death of George Floyd. Having long been an advocate for equality, what is your perspective on this, and could you share some of your coping mechanisms?
E: One word that comes to my mind straight away is traumatic. The whole thing was traumatic. He died because he was black, and it scares me because I have two black sons. This year overall has made me question why did I have children, and I've never felt like that the whole six years of being a mum.
At the time I posted on social media a lot more, but I had to check myself because even though this has happened and it's so traumatic. I've been an activist for equality for years, I documented one of the first Black Lives Matter protests of our generation back in 2014. I had to take a break from it to have conversations and see where I can help because there's a space for everyone in this. My way of dealing with it is trying to help people, mainly young black people, to find their own lane. That's my activism I know I can help with and it's not too much pressure on my mental health.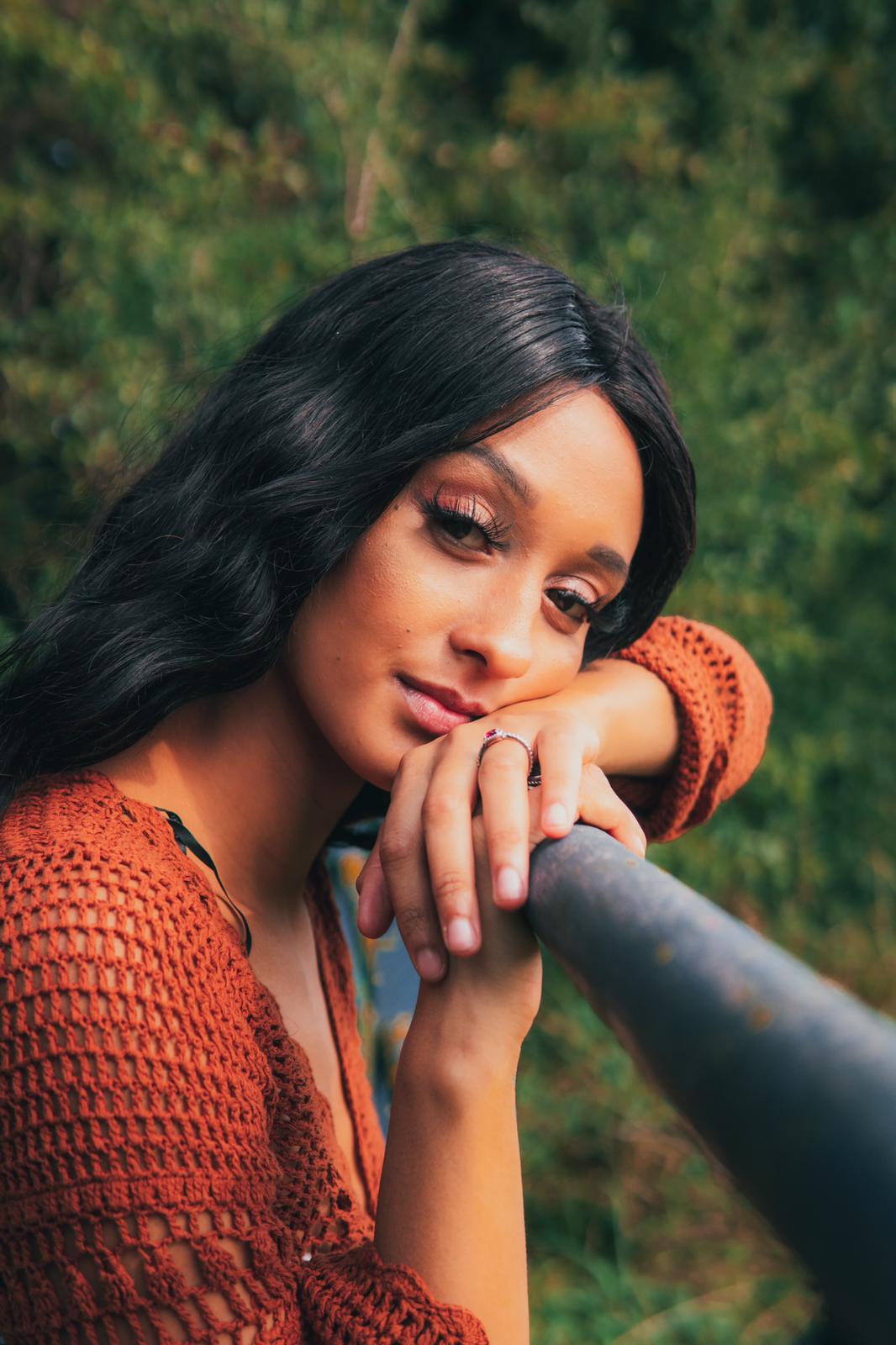 Seasonal affective disorder is expected to be worse than ever this year. For those who don't know, what is Seasonal affective disorder, and have you ever experienced it?
E: It's a type of depression that relates to the change in seasons. The lack of sunlight we get leads to lower serotonin levels which are linked to depression. Seasonal depression can happen to anyone, you don't have to have suffered from depression before because it's how our bodies are being influenced by the outdoors.
I went through a traumatic experience nearly ten years ago around this time. Every year at around this time, I'd lose weight, become ill and get more cold sores. I thought, why? I wanted to have blood tests [laughs] but then the doctor explained what it was. So now I make sure when it comes to this time, I look after myself extra well and be aware of it.
Do you have any advice for those who experience seasonal affective disorder?
E: Firstly, get yourself a journal, I believe everyone needs a journal because it allows you to track your moods. I'm not saying journal every single day but it's good to see when and how your mood is affected.
I'd also suggest giving yourself a vitamin boost, especially vitamin D because that's something you're lacking the most during these times.
And have fun! Don't put too much pressure on yourself just do what makes you happy and don't feel the pressure of needing to do anything that's not to your benefit.
[nectar_single_testimonial testimonial_style="bold" color="Default" quote="Seasonal depression can happen to anyone, you don't have to have suffered from depression before because it's how our bodies are being influenced by the outdoors."]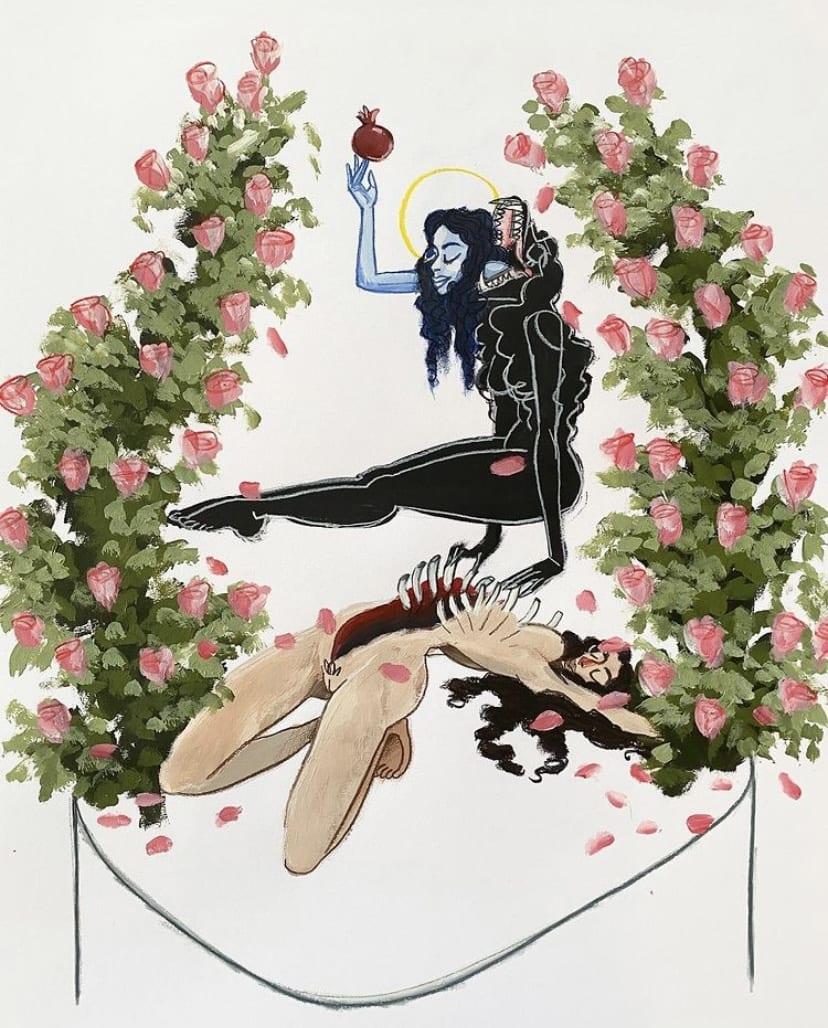 Your work surrounds empowering womxn, particularly those from ethnic minority backgrounds. Why do you think it is important for womxn to apply self-care to their lives during these times?
On the whole, the media portrays a negative stigma around women of colour and a lot of us internalise social oppression. For example, I'm a mixed-race person, a young mum and I'm from a deprived area. There have been many times someone's said, how is it to be a single mum or I'm a single mum too. And I think, why do they assume I'm a single mum? Is it because of where I'm from and because I'm mixed race? It's easy to get yourself into that headspace and think you're what they think you are.
So again, with a journal, take time out to ask yourself questions in order to get clarity – What makes me happy? What makes me sad? Where do I want to go in my life? Ask yourself all these questions and then slowly but surely, you'll discover a new you. It's easy to forget that we are special individuals, we are unique, and we have our own talents because it feels like we just go to school and go to work.
Thank goodness for people like you who champion and motivate womxn to do better. What can people be expecting from Esta? 
E: In 2020, probably nothing [laughs]. I have a self-care book coming out next year which is essentially a tool kit for wellbeing, it's approx. 100 pages so it's an easy read packed with a lot of tips and tricks! Over the next year in general, I'll be holding more online events and workshops and I want to create a big Female Magik community where people can share their knowledge with others. My goal is to heal the whole of the North. You heard it here first [giggles].