Modern Love & Chronic Singledom
Modern Love & Chronic Singledom
When I was a little boy growing up in the urban wonderland that is East London, I always believed in the magic of love. My parents divorced when I was a child. It was a dark time in my life. It felt as if I had to choose to side with one of my parents, despite being only 11 years old. From this moment on, I made a vow to myself – to not let my future end up the same as my parents'. 
At 37 years old I am yet to be married. In fact, I am yet to find a partner that is even remotely interested in the idea of marriage. A partner who is happy to spend their life savings on a huge blowout wedding that includes hiring a distant cousin as the after-party DJ. 
I fear I have become what we all dread as I hit that mid-30s barrier – chronically single. Chronically single, defined, is when you haven't been in a relationship for so long that you forget what it feels like to be one half of a couple.
However, I appear to have taken a completely different path altogether.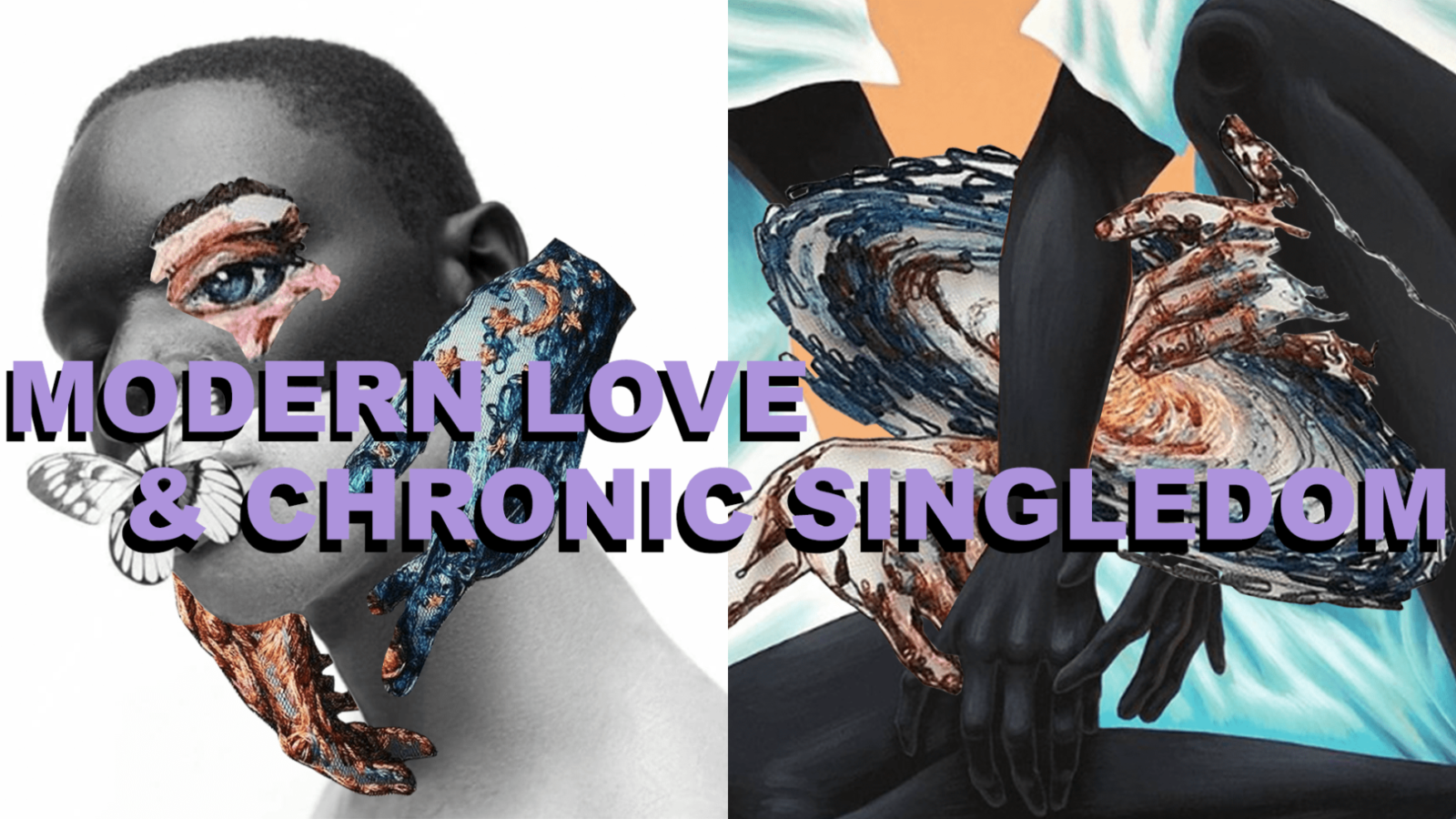 I'll dial it back for a second. 
I have done alright for myself. I have a good media career. I managed to get myself on the housing ladder before I turned 30. I have great skin and white teeth. But none of this seems good enough for my Prince Charming to suddenly appear in my life and ask for that second set of keys to my flat. It's not like I haven't tried searching for him either.  You name a dating app and I've tried it. But the recurring problem? The guys on these platforms are after just one thing. Even a single mention about a dinner reservation that's more than a week away and they vanish. Over and over again my friends tell me it's the type of guy I go for. I detest this saying. I believe my taste in men is as varied as a female rapper's wig collection. The 3 boyfriends that I have had are all completely different.
[nectar_single_testimonial testimonial_style="bold" color="Default" quote=""Homeboy couldn't keep it in his pants. And the cherry on top? He broke up with me via a text.""]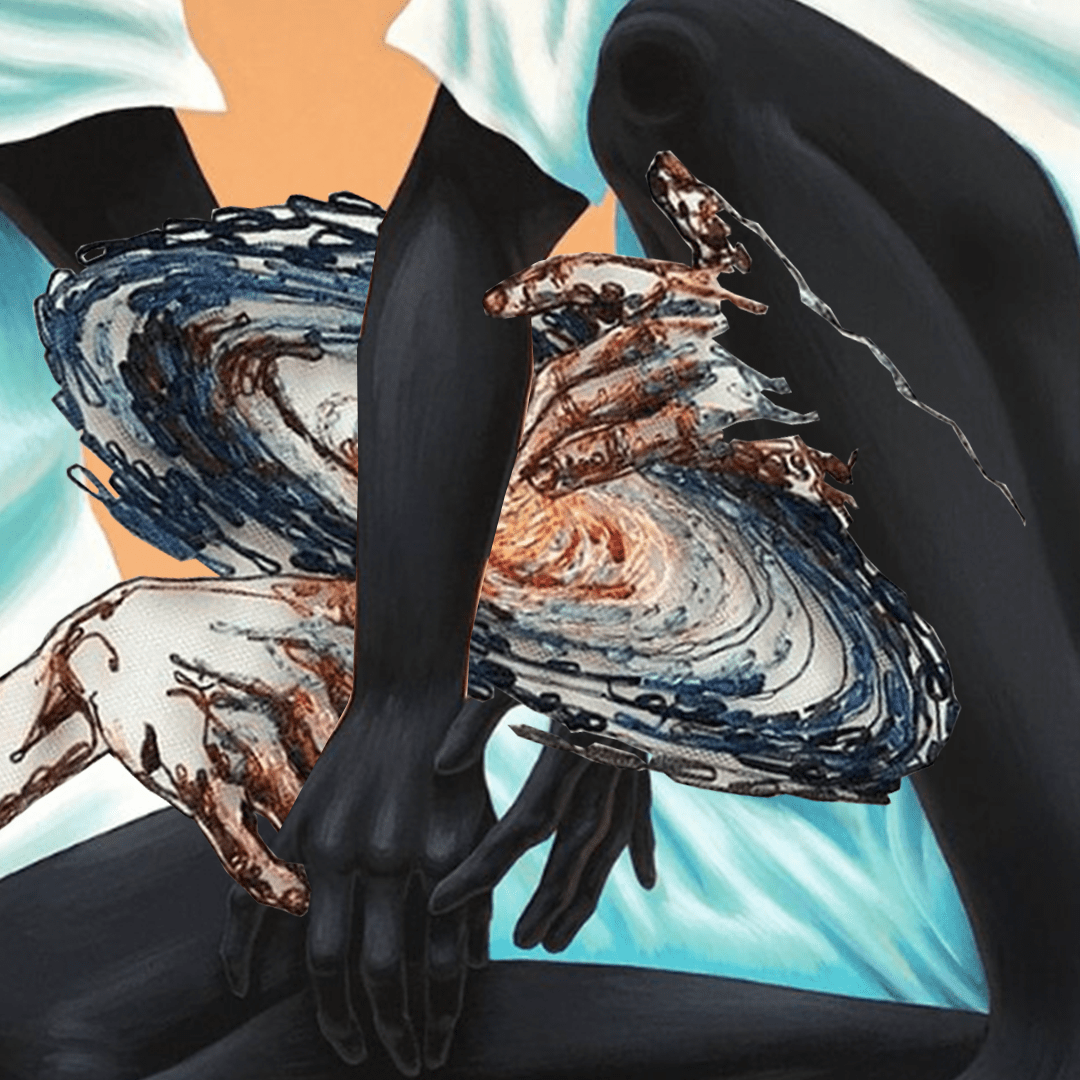 The first was so much fun to be around. He introduced me to the London Gay World. He showed me the clubs and the crews of the London LGBTQ+ scene. It was like a whole new world for me. Our relationship was filled with so much laughter and happiness. We developed a strong circle of friends around us. There was just one issue. Homeboy couldn't keep it in his pants. And the cherry on top? He broke up with me via a text.
Although heartbroken by my first love, I got over him quickly. The world he had introduced me to had opened my eyes to beautiful, strong, amazing men that were waiting for me. 
This brought me to the next chapter of my life – my single and lustful stage.
Now, no judging. It's a rite of passage to have a hoe-phase. All men, all shapes, all sizes – I enjoyed myself. And all with the correct safety measures, I'm not about risk. It was new and it was exciting.
I was an overweight teen but by the time I was out living my best gay life I had managed to lose most of the weight. I felt a renewed sense of self-confidence and even self-love but this didn't last long. Deep down I wasn't ok about being a free-loving sexual person. I realised I wanted to focus on myself. On my education.
I put all my energy into my course. All work and no play was my mantra. I was an independent single black man. I was at University. I had a part-time job on Oxford Street. I had a car. I was free. Nothing could stop my bullet train. Until I met him. 
Him. What can I say about him? He was perfect. I met him in the club. I was dancing with my friends having the best time of my gay life. The £20 I had to spend on drinks had been spent in no time at all. But I was happy just dancing. I felt this huge hand on my shoulder. I turned with a look you would give your sibling after they'd eaten the last choc ice on a scorching summer day. Who dares interrupt my bashment moves? I turned and I saw the most infectious smile you have ever seen smiling back at me. Long wild hair framed his face with beautiful eyes. He resembled a famous rapper, who will remain nameless.
"How are you?" said one of the deepest and most sultry voices I'd ever heard. 
I looked at him and instantly pictured the two of us in our matching wedding suits on a beach in Miami.
"Ok, slow it down", I thought to myself. This was not the time to succumb to good looks and charm. "Remember your end goal – independence and freedom. No matter how damn fine he is, I don't need a man" (unapologetic Christina quote.) I came back down to earth quickly and shrugged off his advances with a short, sharp "fine". He was persistent. He complimented my outfit and asked what fragrance I was wearing. I succumbed. "Chanel", I replied, falling into his big arms like a damsel in distress. We talked. We danced. And that's where it began. The relationship lasted around 3 years. I was skeptical about his intentions at the start. I assumed he was in it for a fun time, not a long time. He proved me wrong. We had some great times, but he was a musician. Dating a musician comes with a caveat – know your place. I always knew I was a distant second to his music dream and ambition.
It's not a nice feeling, knowing no matter how hard you try to make the relationship work it has an expiry date.
My third relationship was short and sweet. It lasted a year. He was a few years younger than me. That's right, I was a cougar – hear me roar! Despite the age gap, he was one of the most mature guys I have ever met. I was definitely the childish one in the relationship. He was a geek-chic type. Easy on the eyes and always had his head in a book. He would be discussing theories of the world. I would be partying Friday-Saturday and nursing the hangover on Sunday.
It was inevitable. We weren't ever going to last. 
I look back at it now and maybe the breakdown of this relationship was largely my fault. Upon reflection, being single for so long has been the making of me. It has allowed me to focus on my life goals and strategies on how to achieve these.
So, what are the benefits of Chronic Singledom?
It's the ability to focus on yourself and truly shape the person you want to be. Climb to the top of that metaphorical mountain in your own way. I love my mum. I have 2 beautiful sisters and 2 incredible nieces. I travel more than most people I know. I have been blessed to have a beautiful family in Italy, who I love more than they'll ever know. I have carved out a career path in the creative media world that I am so proud of. I have launched critically acclaimed creative projects. I've been a champion for LGBTQ+ equality in the media world.
My fashion choices are trendsetting. My fragrances are expensive. 
I have become the man that my 11-year-old self always wanted me to be. I've just taken a different route to get there. I have been in charge of shaping my own narrative. In doing so I have changed the outdated ideology that you are only happy with someone by your side.
Modern attitudes to love often have people thinking "the grass is greener". I believe this has led to an increase in open relationships and laid-back attitudes towards infidelity. I'm forward-thinking in many ways. I am, however, a hopeless romantic and for me, there's no room for infidelity in a relationship. 
It's been over 10 years since my last serious relationship. I was embarrassed to admit this until recently. Sometimes the deep focus is actually what society expects of you, rather than your happiness.
As we grow, learning what we want out of our lives, we realise that societal pressures are of little importance. The higher you climb in life and the higher your standards are and the pool of people you feel are attractive will naturally decline. There's nothing wrong with that. Why do we look at singledom with the fear of isolation? Being in a relationship isn't a guarantee for a lifetime of happiness and bliss. Maybe one day I will find my Prince Charming, possibly on a beach in Miami. Until then I am going to keep thriving in my career and holidaying with friends.
I'll finish on this – the law of attraction is simple. Focus on being the best version of yourself and the rest will naturally fall into place.