Julie James, Welsh Minister for Climate Change, has proposed a ban on single-use plastics
The draft bill was announced in a speech on 15 August as part of The Environmental Protection Bill. Plans to ban single-use plastics in Wales had been officially stated two years ago.
The most commonly disposed of single-use plastics include polystyrene takeaway containers, single-use plastic bags, plastic straws, cups, cutlery, lids for cups, balloon sticks and other products made of oxo-degradable plastic. Some clauses apply to specific plastic items. For example, straws will be free from the ban in certain situations. For example, straws used for health and disability reasons can be purchased and even given free of charge. They'll also be available for purchase if sold in retail pharmacy businesses.
There's also an exception for carrier bags with a "size commensurate to the size or nature of the item to be carried" supplied to carry the item as long as they have maximum dimensions of 125 x 125 millimetres and do not have handles. These bags are mostly used for raw meats, fish, medicinal products and unpackaged seeds.
Some Welsh residents wonder if plastic bin liners will be banned and what would be the alternative if they are, with others replying that hemp plastic could be the ideal. Hemp plastic is a bioplastic created from the cellulose of hemp plants. That's because even petroleum-derived plastic needs cellulose. It decomposes much faster, it's five times stiffer, and is 3.5 times more durable than traditional plastics.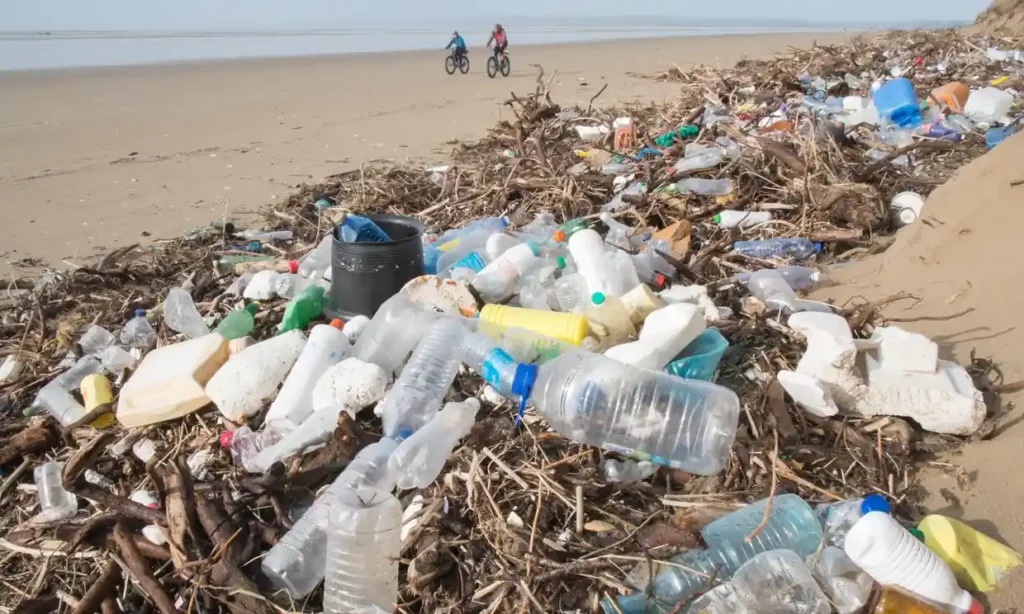 However, if they aren't properly disposed of, hemp plastic bags or bin liners won't decompose in a landfill. Statistics provided by Wrap Cymru estimate that around 400,000 tonnes of plastic waste are generated in Wales yearly, with 67% being packaging waste. 
On the other hand, Wales has the second highest recycling rate in the world, though only 33% of household plastic is recycled, as announced by the Senedd. In the same statement, Senedd also mentioned interest in pursuing a strategic approach to address other materials issues. The 'Beyond Recycling' circular economy strategy wants Wales to become the world leader in recycling and the first country to send zero plastic to landfills.
Other goals include eradicating avoidable food waste, prioritizing the purchase of wood and creating conditions for businesses to reduce their carbon footprint.
The ban was met with widespread acclaim at a local and international level and is one of the first steps taken by the Welsh government to materialize a circular economy strategy.