Your creative career starts at SCA 2.0
The School of Communication 2.0 (SCA 2.0) was born out of a desire to seek out the best creative talent, nurture them, cajole them and inspire them to be the next advertising superstars. The school is home to some of the country's finest creatives, artists, writers, oddballs, misfits, dreamers and schemers. 
While universities are ideal for developing certain disciplines, if you want to be among the greatest creatives, producers, writers and directors in the business working on some of the world's biggest brands at the world's top agencies, SCA is the place for you.
With the aim of offering something better than the traditional model, SCA was established in 2010 on the foundations of staying fresh, vibrant and relevant. 
Now, as the most awarded creative school in the world, 80% of SCA's alumni secure a job at a top 100 agency within six months of finishing their course.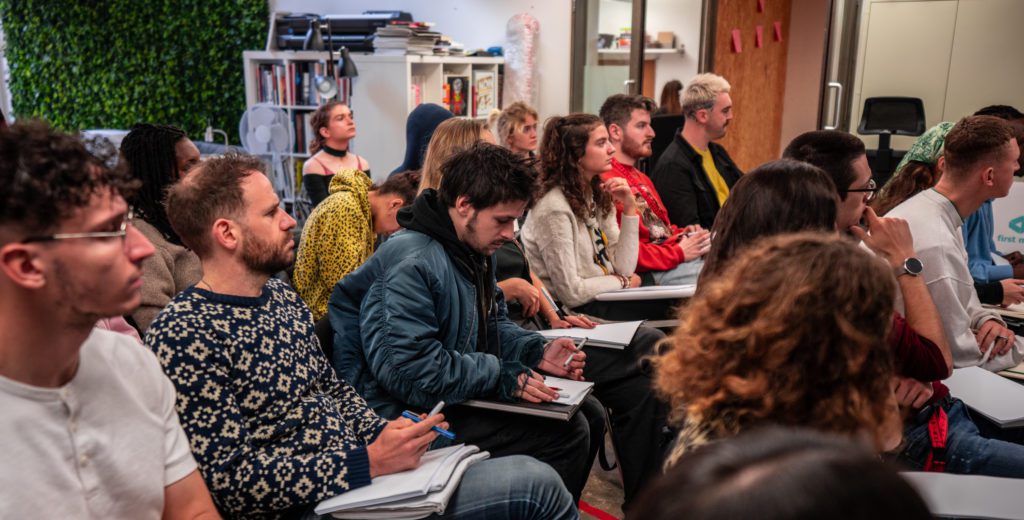 "Being very dyslexic, traditional education never worked for me. Being at SCA opened my eyes to what education could and should be. I went from a guy with 2 A-levels to a student Pencil winner who worked at Google in a year," said one ex-student of the school. 
With such excellent statistics and an impressive list of alumni working for some of the world's finest creative companies, you'd think students would be battering down the doors at SCA and schools of the like. But, the unfortunate reality is young people don't even consider a creative career as an option. 
For so many, traditional schooling teaches students that university and conventional apprenticeships are the only viable higher education options. This leaves many students to pursue unfulfilling paths, never knowing a host of creative careers are out there waiting to be snapped up. 
And if it's not traditional schooling holding young people back from their creative potential, it's the trope that to be a creative you need to have money. While, in the past, wealth has posed a barrier to certain industries, SCA is here to change that. 
Current Scholarship Opportunities at SCA 2.0 include: 
Fully-funded places on the 10-month portfolio course for residents of Lambeth, Lewisham, Wandsworth and Southwark. 
All fees paid place for one care leaver on our 10-month portfolio course. In partnership with GREY London.
The Next of Kin Scholarship was created by one of SCA's own, Naomi 'Gnome' Taylor, who, at the hands of SCA, not only achieved her career goals but overcame addiction and the impact of living through the care system. 
To find out more about SCA 2.0's scholarships, sign up to the school's mailing list here.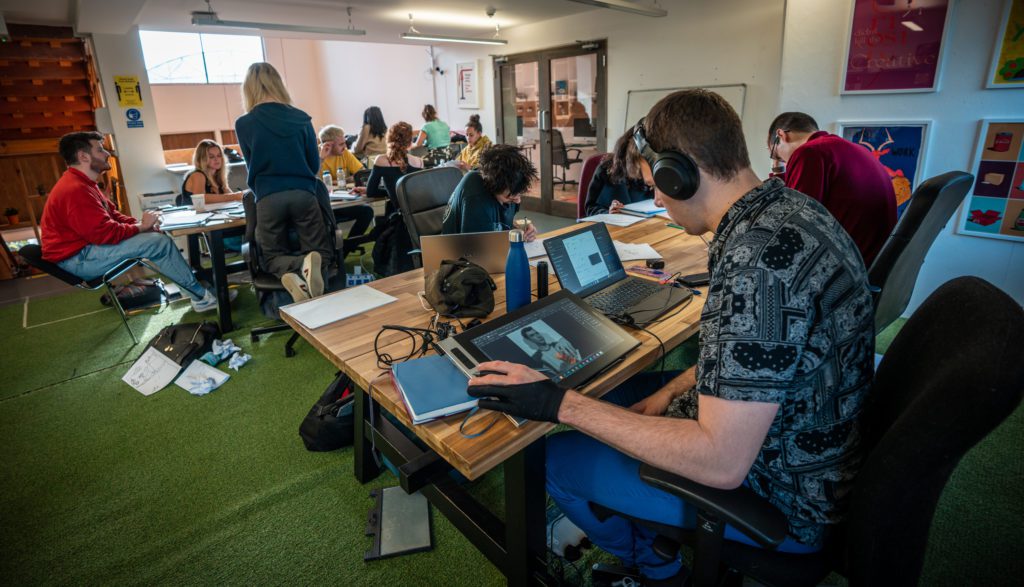 Here's Gnome's story told by SCA's Dean, Marc Lewis: 
The selection process at the School of Communication Arts is as unorthodox as the diverse students who win a place. When Gnome came for hers in 2016, I knew she was something special, and I offered her a scholarship. I loved her tone of voice and her attitude. The trouble was she needed more than just a scholarship to start her journey with us. As a care-leaver without family support to lean on, she needed help to fund her travel to and from Colchester every day, money for books, money for an iMac, money to survive. 
I was impressed by how Gnome crowdfunded the money she needed. By 10s of thousands of emails, letters and tweets, she persuaded the good and the great to back her. But in July 2017, Gnome hit rock bottom. Much of the money she had raised was invested in Colombia's black-market economy and distributed up her nasal cavities. The troubles of growing up in care had come back to haunt her. Later, I would discover that drug and alcohol addiction is almost expected among those who grow up in the care system. 
Gnome moved into my family home that July. My wife and kids helped me to support her. I took her to Narcotics Anonymous meetings five times a week, and then I took her on our family holiday so I could keep an eye on her. Slowly, she started to look a bit more human and eventually like the fighter I met at that first interview. 
By September 2017, Gnome was ready to give SCA another go. Sober this time and focused on her hopes and dreams. One was to find an affordable flat in London, another to win a D&AD Black Pencil, and finally, to get a job at Mr President. 
Just before Christmas 2017, Gnome moved into her own one-bedroom apartment near Warren Street. Soon after, she submitted her D&AD award entry. And, a couple of months later, Gnome landed her job at Mr President. Two goals were achieved, one to go. 
Students from more than 50 countries entered the awards that year, competing in more than a dozen briefs. The single best campaign across all the entries would win the Black Pencil. Of course, that went to Gnome. 
SCA 2.0
Every year, over a third of the school's intake is made up of means-tested scholarship places, funded by their vast partner network of global top-100 creative agencies who also offer mentor time and placement opportunities for students upon course completion.
If you think a course at SCA 2.0 could help you on your journey to a creative career, get in touch with the school today.