Author and Activist bell hooks Has Died Aged 69
Author and Activist bell hooks Has Died Aged 69
[simple-author-box]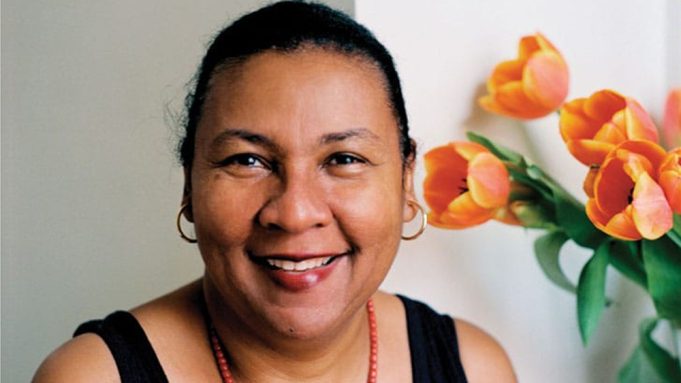 "The moment we choose to love we begin to move against domination, against oppression. The moment we choose to love we begin to move towards freedom, to act in ways that liberate ourselves and others." – Outlaw Culture: Resisting Representations, 1994
Revered author and activist bell hooks has died at the age of 69, her family has confirmed.
In a statement posted to Twitter, her niece Ebony Motley stated: "The family [of bell hooks] is sad to announce the passing of our sister, aunt, great aunt and great great aunt. The author, professor, critic and feminist made her transition early this am from her home, surrounded by family and friends."
Her sister Gwenda Motley confirmed to The Washington Post that the cause of death was end-stage renal failure.
hooks, whose real name was Gloria Jean Watkins, was a pioneer within the intersectional feminist movement and her books, poetry and essays inspired millions of people, from Roxane Gay to Margaret Atwood.
Early in her career, hooks made the decision to adopt her great-grandmother's name for her writing and as you've probably noticed, she deliberately styled her name with lower case letters in a bid to encourage readers to focus on the "substance of my books, not who I am."
Dr. Linda Strong-Leek, a good friend and former provost of Berea College, told The Associated Press "She was a giant, no nonsense person who lived by her own rules, and spoke her own truth in a time when Black people, and women especially, did not feel empowered to do that… It was a privilege to know her, and the world is a lesser place today because she is gone. There will never be another bell hooks."
hooks regularly wrote on important topics surrounding feminism, racism, patriarchy, politics, love and gender roles and believed that women could never write 'too much.'
She said, "I want my work to be about healing… I am a fortunate writer because every day of my life practically I get a letter, a phone call from someone who tells me how my work has transformed their life." And judging by the outpouring of affection for hooks online, it's obvious that she has indeed transformed many lives.
If you had never heard of bell hooks until today, you can read her powerful words in her books and on her page and we've rounded up a few facts about this incredible woman below.
hooks was born in Hopkinsville Kentucky, on the 25th of September 1952 and was the fourth of seven siblings.
In an interview with JSTOR, hooks talked about her writing process and revealed she handwrote all of her books, saying, "I like to handwrite because I think differently when I do so… For me, the stages tend to be that I work something through in my head, and then start writing it."
She loved reading from an early age, majoring in English at Stanford University and was awarded a Master's in English from the University of Wisconsin, where she began writing 'Ain't I a Woman,' her first book, published in 1981.
From 2004, hooks worked as a teacher at Berea College and in 2010 the school opened the bell hooks Institute at Berea College.
Throughout her life, hooks released more than 40 books, writing her first published work at the young age of 19. She was inducted into the Kentucky Writers' Hall of Fame in 2018.
hooks wrote in a range of genres including essays and poetry and she even wrote children's books.
In 2016, in an essay for The Guardian, hooks done something that very few have dared to do – she criticized Beyoncé. More specifically, Beyoncé's album 'Lemonade,' labelling it as a capitalist commodification of Black womanhood. Though she faced short-term criticism for the essay, the opinions she expressed have since become more widespread in discussions around the pop star's extensive cultural presence.
I will conclude this article with one of my favourite quotes from hook's book All About Love: New Visions – "But many of us seek community solely to escape the fear of being alone. Knowing how to be solitary is central to the art of loving. When we can be alone, we can be with others without using them as a means of escape."