Josh Cavallo: First Active Pro Male Football Player To Come Out As Gay
Josh Cavallo: First Active Pro Football Player To Come Out As Gay
[simple-author-box]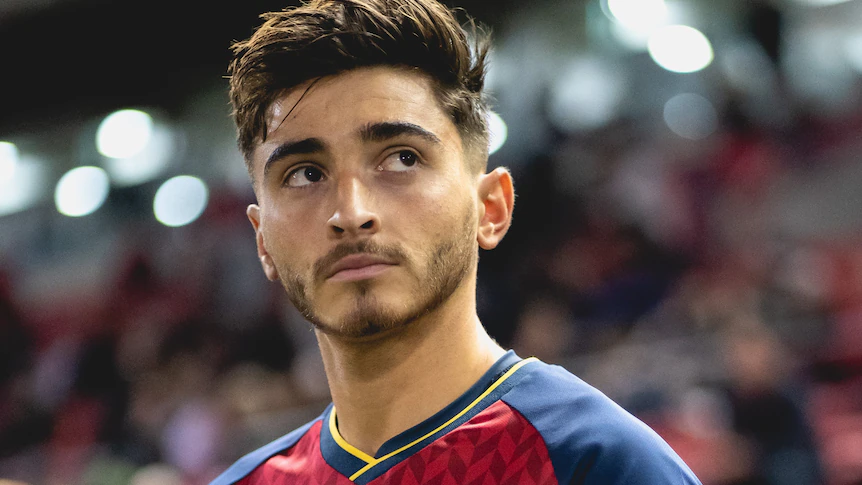 Australian footballer, Josh Cavallo, takes to social media this week to open up to the world about his sexuality, making him the only current pro footballer to be an openly gay man.
At the tender age of 21, Cavallo has made waves across social media since he posted his coming out video and message this afternoon. His initial post has received over 140,000 like on Instagram and has seen comments of support from the likes of it-boy rapper Lil Nas X.
View this post on Instagram
In his emotional outpouring, Cavallo stated that, "Growing up, I always felt the need to hide myself because I was ashamed. Ashamed I would never be able to do what I loved and be gay."
The young Adelaide United player went on to express that he found it, "astonishing to know that there are currently no gay professional footballers who are out and actively playing, not only in Australia but around the world."
There are professional male sports players that have come out as gay in the past and they too have received high praise, but often at the price of negative repercussions. Robbie Rogers, an ex-Leeds player who came out in 2013, received outpourings of support on social media. However, he came out only after a 'mutually agreed split' from Leeds United. Rogers felt that he couldn't be an openly gay man and play professional football, as the two concepts seemed grossly incongruous at the time. In an interview with the Guardian at the time, Rogers said, "I was just fearful. I was very fearful how my team-mates were going to react. Was it going to change them? Even though I'd still be the same person would it change the way they acted towards me – when we were in the dressing room or the bus?"
Another figure in this melee is Michael Sam, an NFL player who came out in an ESPN feature, stating, "I am an openly proud gay man," at the age of 24. He was then a defensive end and a star at the University of Missouri and a widely touted prospect in the 2014 NFL Draft. Sam received some backlash but it did not stop him getting drafted by the St. Louis Rams. The newly out player shared a kiss with his boyfriend upon hearing the news, much to the dismay of some pundits (watch below).
Sam did get dropped from the team the following year, which he alleged was due to that fact that he was gay in a video interview with TMZ. This is the kind of controversy that many players fear can happen and its not an unfounded one either. We need only cast our minds back to the '90s, when British footballer Justin Fashanu hanged himself after years of being berated by the British press after coming out as gay. Once the UK's most expensive Black player, Fashanu's ground-breaking career was not enough to protect him from the insidious homophobia that plagues the sport that he loved and contributed to.
While we refuse to forget the fates of these players, it looks as though the future is brighter for Josh Cavallo. Being the first actively playing professional male football player is a ground breaking feat. Laying the groundwork for many to follow, we hope to see that he's inspired others to come out and stand with him in coming months and years.