Bimini Bon Boulash and Margo Marshall Return to the Gay Club That Made Them
Bimini Bon Boulash and Margo Marshall Return to the Gay Club That Made Them
Minority groups often demonstrate the strongest bonds of community, given their smaller population within a surrounding majority. This is especially prevalent for queer people, who have for so long been forced into corners – and closets – on account of who they are, and for their purported failure to integrate into heteronormative society.
Perhaps the fastest-sealing adhesive within a group entity is that of shared experience, and so for queer people it is the collective history of marginalisation and stigma that brings many of them together to raise a lacquer-nailed middle finger to their oppressors.
 This activity is very much on the agenda of "Red Chipped Nails", the upcoming queer punk evening as marshalled by Leamington Spa-born drag queen Margo Marshall. Livestreaming on Saturday, May 15th, at 19:00 GMT, the event promises the very best of London's underground queer scene, with plenty of its famously gender-breaking performance-art.
Hosted by legendary LGBTQ+ performance space The Glory, the venue is famed as the birthplace of LIPSYNC1000, one of the UK's most well-known and well-respected drag contests, established under a different name in 2004 but refined in its current guise by alt-cabaret star, and The Glory co-owner, Jonny Woo.
Upon tuning in for this livestream, your host for the evening will be 26-year-old Margo Marshall, an on-the-rise queer artist driven to find the grit that often nestles within the glamour of drag performance. Identifying as transgender, Margo revels in exposing the boundaries of gender constructs and the inhibitions they place upon people, LGBTQ+ or not, and it was this passion that led her to organise The Glory's grand re-opening.
Their show "Red Chipped Nails" will showcase some of the UK's most progressive drag acts, offering a glimpse of the performance-art scene that moulded Drag Race UK finalist Bimini Bon-Boulash, who is set to appear for a live video appearance from the set of their upcoming music video.
 An LGBTQ+ tour de force, the event ushers in the return of the queer venues and clubs that are so vital as the community hubs within London's drag and cabaret scene. "Be ready to be wowed by artistry beyond our beloved drag habits," Margo warns, assuring guests this show won't resemble anything else you've witnessed before, "and see the future of drag through the artists that are already doing it."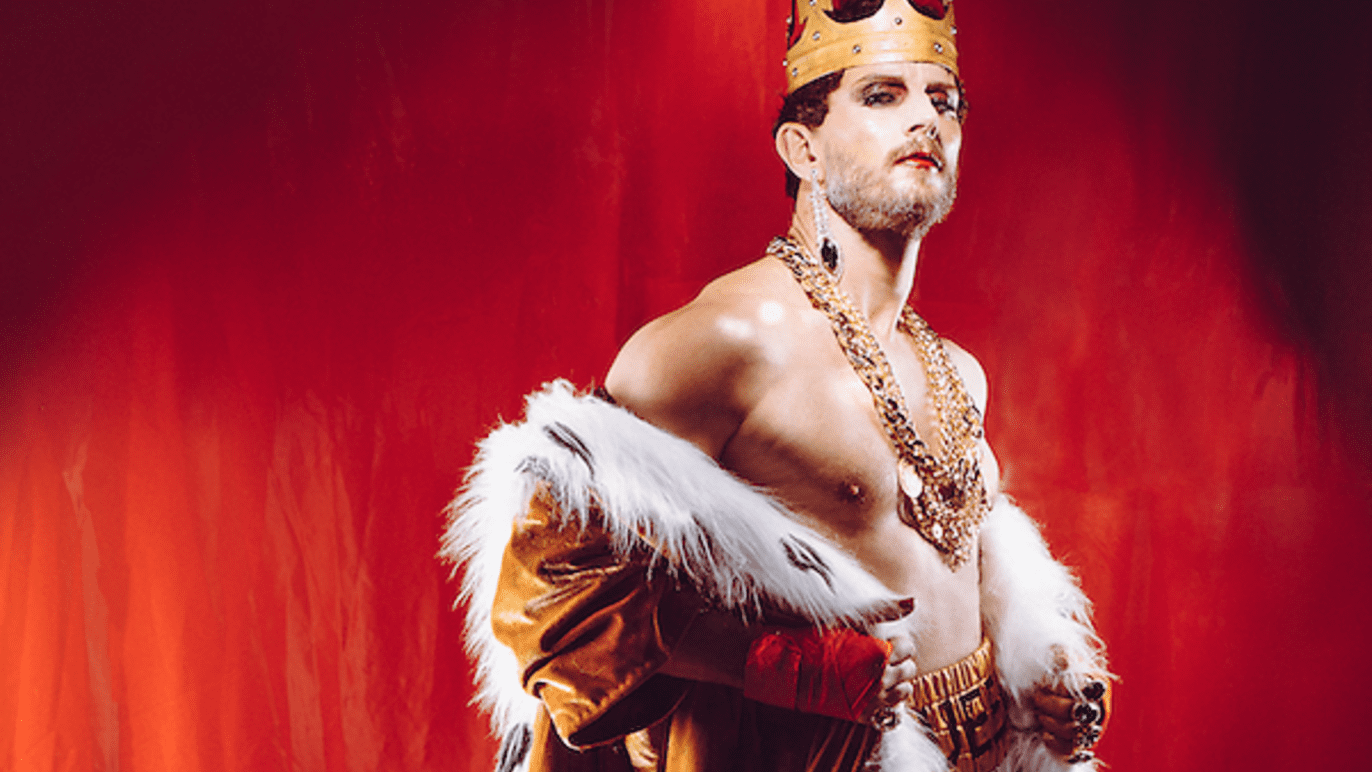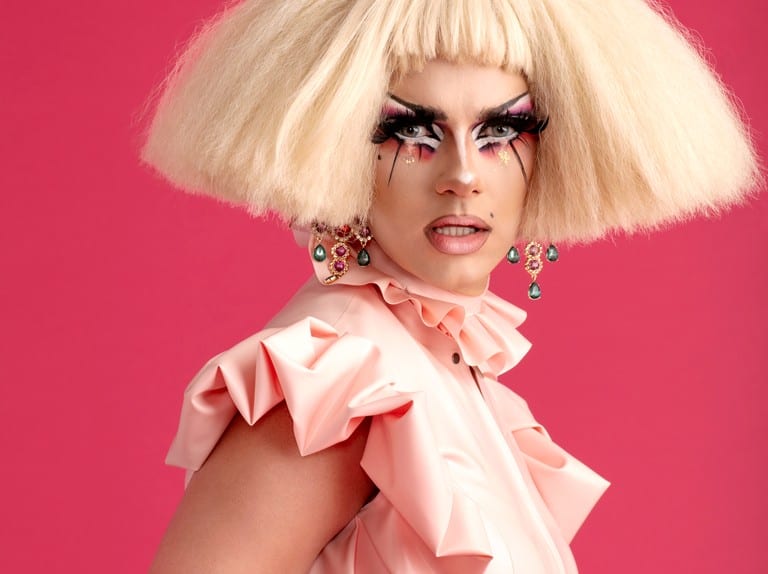 Since rising to international stardom as one of the most popular contestants of Drag Race UK season 2 – a season many believe Bimini to have won, as supported by the outrageous popularity of the #BiminiWasRobbed hashtag that scorched across Twitter in March – Bimini has earned the acclaim and attention of a whole new audience of fans.
A dynamic, breathlessly inventive ambassador of the transgender community, they even have an upcoming memoir due to hit shelves this November, entitled A Drag Queen's Guide to Life, which takes as much from their life experiences as their degree in Journalism. No matter what, Bimini is an artist with a lot to say – but they haven't forgotten their roots, making "Red Chipped Nails" an event of particular significance to them.  
 "The Glory is a very important venue," Bimini says, "because it's not only where I got the first chance to perform, but so many of my peers as well. It's a real hub for alternative performance, drag, music, and style – The Glory has its finger on the beating heart of the alternative lifestyle. It really uplifts people."
It is also the venue that first brought Margo and Bimini together, an encounter for which Bimini has very fond memories. It was a LIPSYNC 1000 event that put them on the same stage for the first time, with Bimini remembering in 2017 and 2018 that they first saw Margo at The Glory "just hustling, and I was hugely inspired by that.
I remember Margo tearing it up onstage; and we did the same thing, coming up through the same competition. I remember watching her going out, this girl in a wig and ripped fishnets just about every night of the week, making a name for herself. It was really inspiring to see."
Margo Marshall, whose birth name is Thomas Wootton, initially trained as a dancer at the Liverpool Institute of Performing Arts. They reflect on this experience as one to have been hampered by the extremely gendered parameters of professional dance, wherein they felt they were "constantly questioning [their] body and whether its natural expression was 'outing' me onstage."
They felt uncomfortable in how much influence lay in the hands of the choreographer, who would always force a specific expression from their dancers, leading Margo to feel she had a point of view, that "as a dancer, I wasn't allowing out."
Conversely, drag opened so many more opportunities for a much more creative, more personal expression. "You are a stylist, make-up artist, choreographer, promoter, agent… the list is honestly never-ending, and I really respond to the fast-paced lifestyle that changes track and requires so many hats." Margo likens a day in the life of a drag performer to that of a Devil Wears Prada montage, dashing from meetings with photographers and stylists, attending dance rehearsals, hopping between gigs as frequently as downing post-show drinks. "Drag is not just an art form, it's a lifestyle."
 Margo credits drag with helping them to understand the fragility of gender constructs and fully emerge outside of them, ultimately discovering that they were non-binary. It was after leaving the rigid world of professional dance that Margo made a name for themselves in The Glory's LIPSYNC 1000 circuit, soon after forming their own band, through which they could channel the non-binary experience in a purely performative way.
 Drag's celebration of femininity as a positive force is what allowed Margo to stop judging themselves by societal benchmarks, and instead begin to enjoy their real personality, "wearing what I actually want to wear. There really is something about drag, and making an exaggerated comment on gender, that makes you see how created gender is." Precisely by intensifying the conventions and identity markers of gender, one can see how consciously manufactured it is. Margo's driving force as an artist is to continually expose these boundaries.
As the world emerges from a year of national lockdowns, closed borders, and social-distancing restrictions, this month's "Red Chipped Nails" live stream promises to reignite the fire of London's underground scene. Even when clubs remain shut for the next two months, there is scope to bring the world into one venue through live streams such as this. 
After all, when has there ever been a space big enough to contain us queer folk, anyway? No matter the size, from a closet to an entire club, you can always trust the LGBTQ+ community to burst out of it, their heads tipped back in exultant song and their arms outstretched in jubilant cheer.
 There's no keeping us quiet, honey.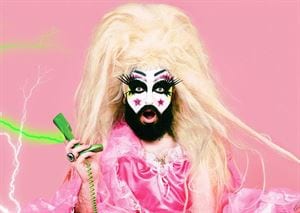 ***
This article was originally published in Prism & Pen. It has been reprinted here in slightly altered form, courtesy of the author.
Liam Heitmann-Ryce, 24, is an Australian freelance writer and TEDx speaker currently based in southwest England. He is active on Twitter and Instagram, and more of his interview features, news items and other published writings can be found in his portfolio.