Three of the best online merchandise stores
Ever looked at your favourite artist's merch store and been left feeling a little underwhelmed? Perhaps you wish the items were more creative than just a black t-shirt with their name on it. Maybe you want to wear something that doesn't look like merchandise. It could be that your favourite show or film doesn't have any official merchandise. Well, you can end your search because Chapter Z has rounded up some of the best online merchandise stores, and managed to talk to the creators too!
"I started thealphaloft at the end of January 2020," Macy – the creator – tells Chapter Z. But, the brand didn't fully come to life until April 2020, when a nationwide lockdown ensued and Macy subsequently lost her job. "I figured it was worth a shot to try and make something out of it."
With thousands of sales under her belt, it's clear that Macy's designs are a hit. Selling sweatshirts inspired by books such as Daisy Jones & The Six to Taylor Swift prints, fans of these will be spoilt for choice. "I didn't really know what direction I want to take [the business] in until I realised that I could combine two of my favourite things in the world: making art and music that I adore."
When we asked Macy if she had any future goals, she shared, "I'd love to collaborate with some of my favourite artists or authors – that would be an absolute dream." She elaborated on this, making an excellent point, "I feel like a lot of major labels' merch hasn't evolved the way fans have. A lot of the merch still looks the way it did when I was 12 or 13. […] At the end of the day, I feel like fans know what fans want because we're involved in the community and we've grown up with the artists."
See Macy's favourite products below: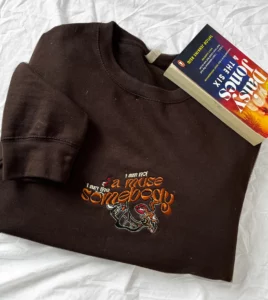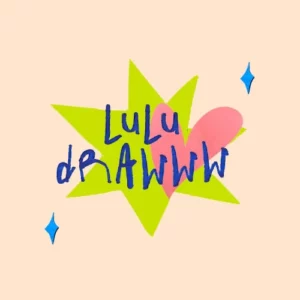 Known for their cute baby tees, Luludrawww is a hit amongst many music fans. From 'Little Miss Harry Styles' tees to Heartstopper stickers, this shop has something for everyone.
When we asked what led them to create the store, they shared that "it's thanks to my family. I was convinced it would never work, [but] I started selling prints and stickers first. When my shop started to grow I had the funds to buy a heat press, a printer and a couple of shirts to try out all these designs I had already created."
See Luludrawww's favourite products below: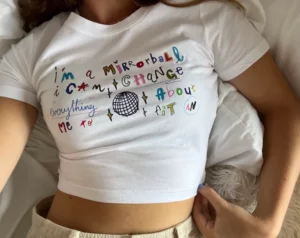 Spilt Milk Press has the most beautiful prints of all your favourite films, tv shows, and musicians – and the occasional tote bags and stickers too!
"I first set it up in June 2018 and made my first sale that month. It became my full-time job almost 2 years ago whilst I was still a full-time student, which wasn't my smartest move, but I didn't want to slow the progress of the shop," said founder Bethany.
Bethany didn't expect to gain much traction from her drawings until people started asking for prints from the sketches she posted on her Instagram. "I focused mostly on movie and music prints because I could never find prints for my home that suited my style of decorating, and was really bored of the super-minimalist style of modern film posters." Something so many of us relate to!
Bethany shared some of her short and long term goals with Chapter Z. The short-term goals include, "even more prints, lots of markets to meet like-minded people, apparel, the chance to design an official movie poster and some Halloween designs." 
Looking at the long-term, Bethany would love to have "an actual bricks and mortar shop." She then went on to make a great point about our perceptions of fan art, "I think some people can be quite condescending towards people who make 'fan art', and perhaps see it as a lesser form of artistic expression […] it is art inspired by art, just as the great painters had their muses."
See Bethany's favourite products below: