Elon Musk Reveals New Logo For Twitter 
Elon Musk has revealed a new black and white 'X' logo to replace Twitter's blue bird. This move continues the major rebranding of the bird app since the billionaire businessman acquired Twitter for $44 billion (£38 billion) from Jack Dorsey in October 2022. Musk asked his 149 million followers to give design ideas and chose one which he tagged a "minimalistic art deco." The Twitter team refined the logo to a "futuristic art deco."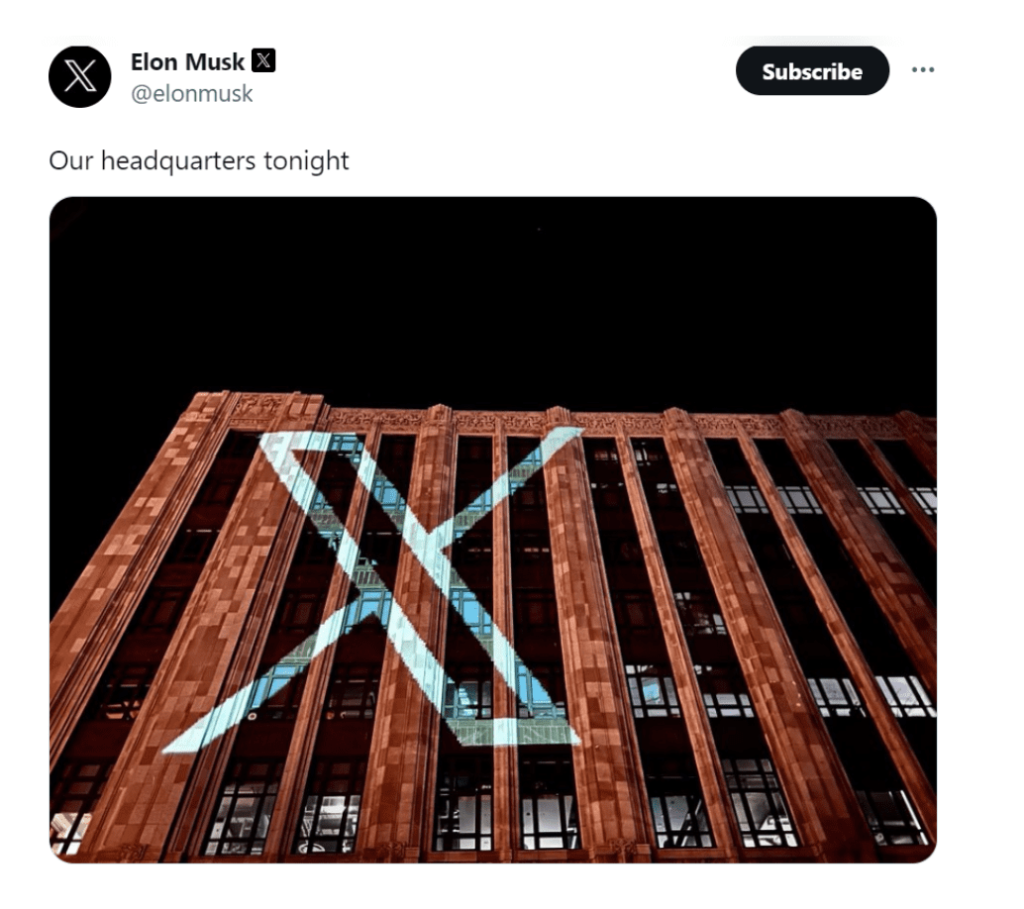 What The X is Wrong With Musk?
The Twitter owner has been fascinated with the letter X for a long time and believes it accurately depicts an "everything" app. In April, he renamed the blue app's corporate name from Twitter Inc. to X Corp, a subsidiary of X Holding Corp. The billionaire is the owner of the rocket company SpaceX. Earlier this month, on July 12, Elon Musk announced a new artificial intelligence company, xAI. Not to forget that his ex-company, now called Paypal, was X.com when he founded it in 1999. He also named his son with Canadian musician Grimes in 2020 using a collection of letters and symbols but simply calls him X.
The X concept pays homage to the Chinese WeChat, which combines texts, video chats, streaming, and payment. Twitter's new CEO, Linda Yaccarino tweeted the new logo with the words, "X is here! Let's do this! X would be the future state of unlimited inter-activity centred on audio, video, messaging, and payment/banking, creating a global marketplace for ideas, goods, services, and opportunities.""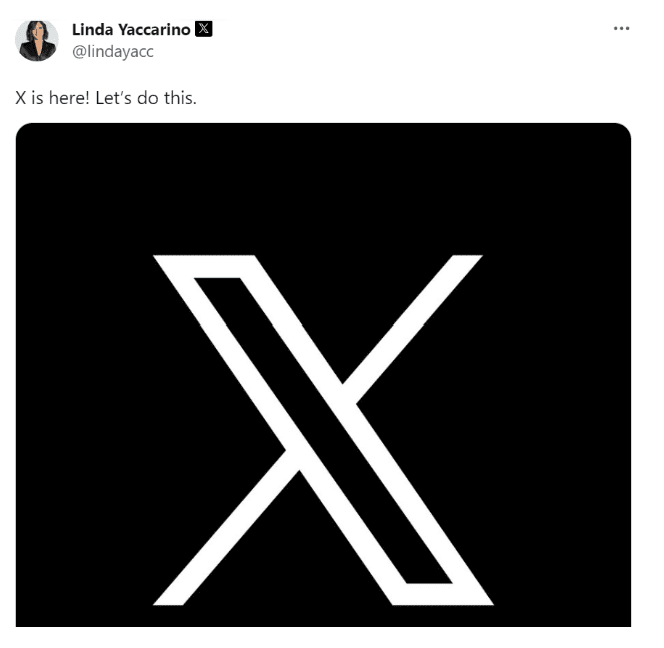 How Has it Fared So Far?
Some advertisers have expressed concerns about promoting their products on Twitter because reports show a rise in racist and hate speech comments. Ad industry analyst Jasmine Enberg said, "Twitter corporate brand is already heavily intertwined with Musk's brand, with or without the name X, and much of Twitter's established brand equity has already been lost among users and advertisers." But Mark DiMassimo thinks that advertisers will return to Twitter depending on the success of the rebranding. He also said people should "stop having Twitter expectations for X and judge it as new."
The desktop version of Twitter started displaying the new logo on Monday. The official Twitter account has been changed to the X brand. The company's San Francisco headquarters has already begun projecting the X logo on and within the office building, with reports showing the renaming of conference rooms to names containing X.
Elon Musk confirms that the X.com domain now redirects users to Twitter.com. He also revealed Xs as the new name tweets would be called. But some experts believe the rebranding will confuse much of Twitter's audience, who have started migrating to Threads, Mark Zuckerberg's text-based app.