AFROPOP RISING STAR CHEQUE RETURNS WITH HIGHLY ANTICIPATED SOPHOMORE EP 'CHEQUEMATE'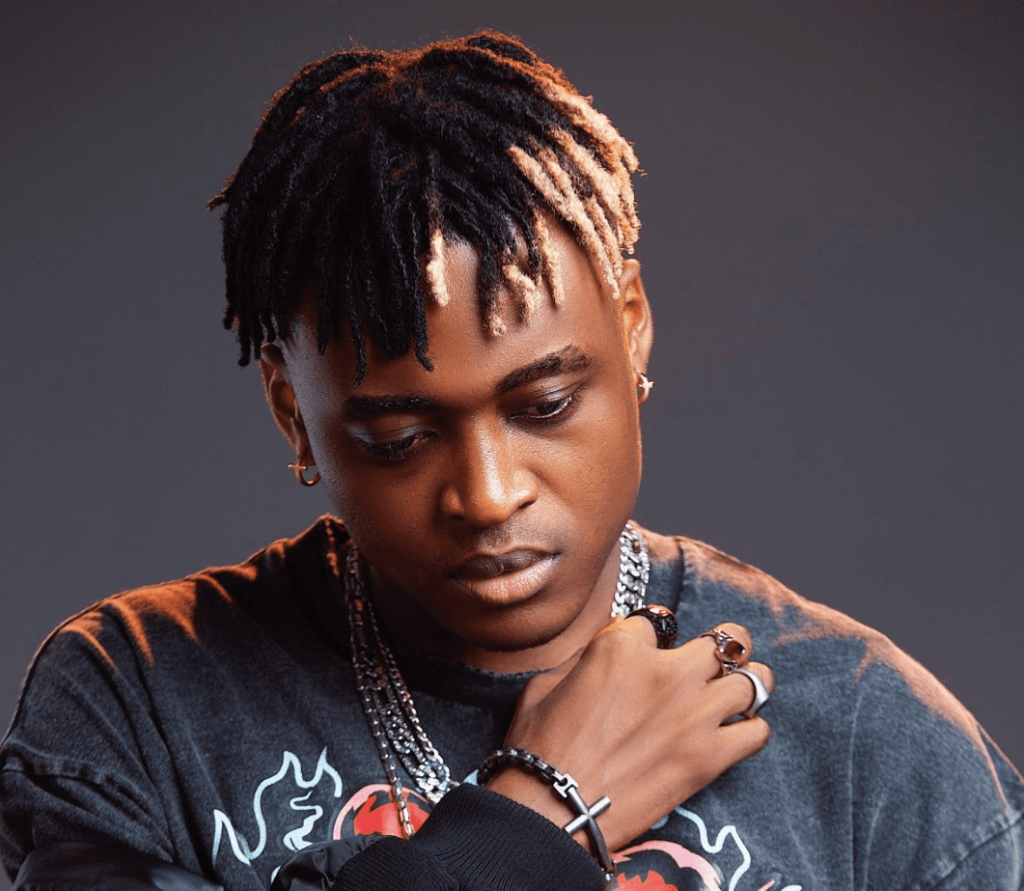 After establishing himself as one of the fastest rising afropop stars on the continent with his ground-breaking debut album Bravo, which garnered nearly 200 million plays online, on the back of viral hit singles including 'Body', 'Dangerous' featuring Ayra Starr, and 'LOML' with Olamide, and saw the versatile rapper, singer, songwriter and musician receive international acclaim from the likes of Highsnobiety, Wonderland, Grungecake, and PAUSE Magazine, global music enthusiasts have eagerly been anticipating what CHEQUE will do next.
Cheque's debut album Bravo, bolstered by top-charting hits such as 'Dangerous' featuring Ayra Starr, 'Call Me Baby', and 'LOML' with Olamide, amassed nearly 200 million streams, cementing his emerging superstar credentials. Notably revered for his versatile style and captivating music, Cheque has etched a significant domestic impact in West Africa, and is now keen to broaden his international reach. His latest EP Chequemate – out now via Penthauze and EMPIRE – underscores his artistic evolution, encapsulating his journey in a compelling afropop narrative.
After weeks of teasing new music on social media, Superboy Cheque, as he is fondly called by his fans and contemporaries, is finally ready to share his glorious new EP titled CHEQUEMATE with the world. Out today (July 28) via Penthauze and EMPIRE, the highly anticipated project reveals Cheque at his versatile and captivating best, as he skilfully weaves a genre-melding sonic tapestry of afrobeats, R&B, hip-hop, dancehall and everything in between, all held together by his magical voice, irresistible flow, relatable songwriting, and vibrant performance prowess.
For his Chequemate project, Cheque has tapped into the creative genius of producers like Ozedikus (Rema, BNXN), Hitsound (Ayra Starr, Joeboy), and 10ten (Blaqbonez, Candy Bleakz) to bring his vibrant musical visions to life. The EP also sees Cheque reuniting with his childhood friend Fireboy DML on a new track titled 'Hustler', following their chart-topping track 'History' from the Bravo album. The only other feature is the Mavin Records prodigy, Crayon, who joins forces with Cheque for the captivating 'Sunflawa' track, further enriching the 6-track EP.
Speaking about the inspiration behind his Chequemate EP, Cheque says, "This EP is born out of my life's journey in recent years – the relentless hustle and cycle of striving to achieve something bigger and more impactful. I just want to help and inspire others through my music, and if you listen to 'Shine', which opens the EP, you'll hear how I'm intent on motivating people to overcome tough times, because I myself was going through similar adversities. There's a lot of hate in this world, but some love and motivation might just be what we need to make things better".
ABOUT CHEQUE
Cheque is a vibrant luminary in the African pop music landscape, who has been making his mark since signing with African rap icon Phyno via his Penthauze imprint in 2019. His diverse musical repertoire effortlessly fuses afrobeats, R&B, hip-hop, dancehall, and pop music to great effect, with his lyricism and entrancing melodies distinguishing him as a rising global star. His 2020 debut EP Razor served as a springboard, with the breakout single 'Zoom' spawning a bigger remix with afrobeats legend Davido and Grammy-nominated rap star Wale.
'CHEQUEMATE' EP TRACKLIST
1. Shine
2. Hustler (featuring Fireboy DML)
3. Way Too Young
4. LPD
5. Sunflawa (featuring Crayon)
6. God Bless Me
CONNECT WITH CHEQUE
Instagram: https://www.instagram.com/superboycheque
Twitter: https://www.twitter.com/superboycheque
Facebook: https://www.facebook.com/superboycheque