The Happy Fits: In Conversation
With a multitude of projects to their name and constant grafting, The Happy Fits have finally landed within their element
Realizing that a once-in-a-lifetime opportunity doesn't stay around forever, the trio took their chance, dropped out of college, and ran away with a journey of highs and lows. From the wonders of their first-ever EP to gracing the stages of the world, The Happy Fits' latest work, Under the Shade of Green, is a magical testament to their past two years.
Across a 12-track album, listeners have been invited to a typical The Happy Fits style through the blend of serious subject matters, told by the essence of infectious hooks and melodic charm. One could argue that the group has found their spark, and whilst I sit here and tend to agree, there's a slight disagreement in my head, that The Happy Fits still have some fire left in their belly to let loose in months to come.
After an overwhelming yet exciting couple of months, Chapter Z catches up with lead singer Calvin Langham, about their latest project, Under the Shade of Green, chasing their dreams and being open to trying new things.
Hey hey, how are you? Congratulations on releasing your latest album, Under the Shade of Green – what have the past few months entailed? 
Hello! We're doing so extremely well, thanks for asking! The past few months have been a whirlwind. We've spent a lot of time working on our next two music videos… our 19th & 20th to date! We've also been live-streaming quite a bit, playing Jackbox Games, Drawasaurus, and Truth-or-Dare with our fans and giving out tons of merch prizes. Other than that, just been practising a bunch for our upcoming tours, trying to beef up our live set.
Breaking onto the music scene back in 2016 with multiple projects to now teasing a new venture, how would you describe your rise and your journey in music? 
We started gaining our initial fanbase on Spotify thanks to one of our first tracks, "While You Fade Away", from our EP Awfully Apeelin', getting placed on the Fresh Finds playlist on Spotify. After the initial hype simmered out, we were on this German dance and disco playlist and that kept us going through the latter half of the first year of us being a band. It wasn't until our second album, What Could Be Better, that our song "Hold Me Down" started spinning on a massive Alt Rock station in the states called AltNation, and we started seeing fans pop up all over the USA.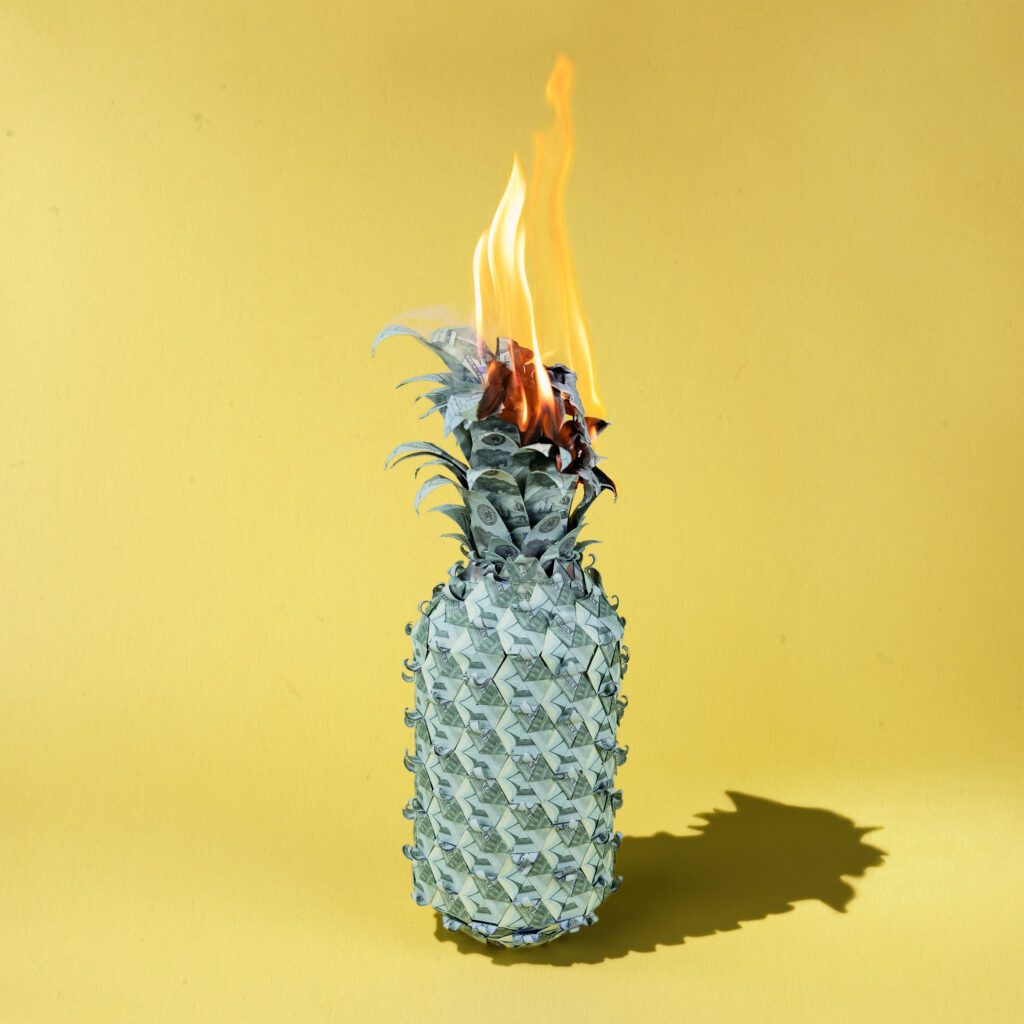 Speaking of your rise and talking of some of your fond memories of dreams, why did you want to become a trio, and what was the number one key influence? 
We all wanted to be rockstars growing up, but kids around our rural New Jersey area weren't particularly musically inclined, so it was a pipedream for a long time. Ross and I (Calvin) met in our freshman year of high school, but we didn't start bonding through music and becoming friends until late Junior year. We started out playing folk covers like Andrew Bird, George Ezra, and Milk Carton Kids, but we quickly lost interest due to our covers being, well, shoddy to say the least.
One day Ross showed me this cool instrumental loop he made on his loop pedal, and I took it back home with me, and wrote words and lyrics over it; what would become our song "Dirty Imbecile". This was around the Summer before we left for college, and Ross' mom was adamant we get some of our originals recorded to share with our friends and family. We found Luke our drummer through Ross' brother Kyle, as Luke and Kyle were close friends. After we recorded the EP together, we released it and went off to college.
But, once that Spotify playlist got us some traction, we all realized the once-in-a-lifetime opportunity we had to follow our dreams, so we all dropped out. I wouldn't say there was one key influence, but the key factor was definitely Ross' mum Agnes' support of our original songs, in the beginning, to make us record our EP.
Currently, in one sentence, how would you describe your sound? 
Our music is an eclectic mix of catchy indie, alt, and pop rock with soaring cello riffs and roaring guitar licks.
With this new project now out, what do you hope to achieve from it, and what do you hope listeners take from it? 
Under the Shade of Green is an album trying to emotionally process the climate crisis and the rise of fascism here in America. It's maddening watching everything unfold the way it has and seeing the systems in place be completely inept at solving our generation's problems. It's obvious that the Earth we inherit will be much more violent to us than in the past, but I think to really emotionally process this reality is different than just knowing this dark fact. There is no one good place to start processing every wrong thing in the world, but this album is attempting to start somewhere.
Opening yourself to a new chapter and sharing stories from the past two years, how did the album come together and what was the creative process of the tracks? 
I was living in our old practice space for a lot of this album's creation during the pandemic. Our old work focused on coming-of-age stories, but as we watched BLM happen and the country rip at the seams, it felt unwarranted to keep writing about ourselves. Music, to me, is all about emotionally connecting with others, and I felt like there weren't many outlets musically trying to connect with the darkness of the times in which we are.
I know this is a dreaded question, but what is your favourite track off the album, and why? 
I have to go with "In The Lobby". It's a tongue-in-cheek song about how our government is super corrupt with lobbyists. There are so many songs praising fame and fortune, but none really about getting there by being a self-serving lobbyist.
Having already worked with many artists and producers; whom would you love to collaborate with in the future?
I would love to collaborate with Brittany Howard. Everything she creates you can tell comes from an other-worldly place and shimmers, unlike any other music.
On the other hand, if you could bring three music icons to a dinner party, dead or alive, who would you bring?
Brittany Howard, David Byrne, and Bruno Mars
As you endure the highs and lows of the music world, what has been your number one learning perspective of the music industry, and what do you want to share with aspiring artists? 
Get a good lawyer before signing any big deals. For any aspiring artists, understand you're probably going to have to do more than make music nowadays. The industry is bonkers for TikTok right now and who knows what the next fade will be. Be open to trying new things and working your ass off.
What is your most significant pinch-me moment so far?
We played BottleRock music festival in Napa Valley, California, earlier this year. There were so many people that we couldn't see to the end of the crowd. That was so awesome.
Continuing to cement yourself within the music scene and ready to take on the world with your tour, what is next for The Happy Fits? 
We're going to keep on doing what we know best; writing rock music to make you want to dance, cry, laugh, sing, and scream into the endless abyss.