Chairman of Supermarket Giant Asda, Sir Stuart Rose, has criticised the UK's mini-budget
Last week, the UK government announced their mini-budget, which details changes to income and corporation tax, national insurance, benefits and other financial procedures in the UK. However, the changes that the conservatives revealed have had an overwhelmingly negative response.
Sir Stuart Rose, the chairman of ASDA and former chief executive at Marks and Spencer, spoke out this week against the financial decisions made by Liz Truss' government, saying "They have put the entire UK economy on the 3:30 at Epsom. If it comes in people will cheer but if it doesn't people will be in a very difficult position indeed."
And, Rose's opinion is echoed throughout the country and across the globe, with businesses losing faith in the British economy to such an extent that it caused the pound (GBP) to drop to a record low, becoming almost equivalent to the US dollar for the first time in history. On Monday, the pound was valued at $1.03.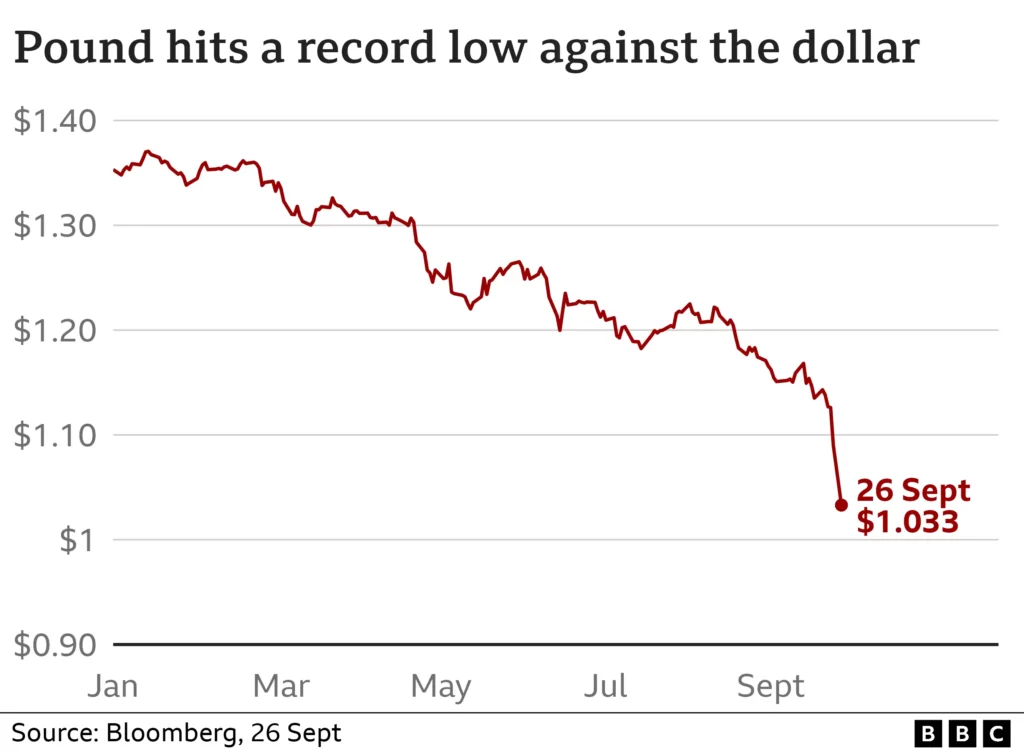 So, why has the world lost faith in the British pound? Firstly, there's the alarming case of the cost of living crisis. As Stuart Rose pointed out, the poorest people in the UK are already paying £60 per month more than usual, meaning they're more likely to pull away from premium brands. On top of that, with unpredictable changes being made to taxes, there's a lot that could go wrong for the UK.
In the mini-budget, it was revealed that basic income tax would be cut down to 19%, while the planned increase of corporation tax (an increase of 6%), would be scrapped and the tax rate would remain at 19%. Benefits will also be cut and made more scarcely available. Essentially, the poorest will be poorer and the richest, richer.
And, while the overall aim is to improve the economy, there is a lot of scepticism surrounding the current tactics. So, it's yet to be seen whether the pound will make a significant comeback or if another financial recession is on the horizon.