What's the verdict on Stranger Things?
The concluding part of season 4 of Stranger Things finally dropped and, if the ripples through pop culture are anything to go by, it must have had the kind of viewing figures that Netflix was so desperately in need of.
As half of a series rather than a series in its own right, these two episodes hit the ground running. In the last half we learned that Vecna is One/Henry, Eleven was in the grip of 'Papa's machinations whilst Hopper, Joyce and who could forget Murray were all trapped in a Soviet prison. So, with only two episodes to go, they had a lot of heavy lifting to do. It's pleasing to see then that this instalment gave us a satisfying conclusion to the Vecna storyline, whilst also setting up the fifth and final season.
Firstly, let's get it out of the way, yes, the running times for these episodes have clearly gotten out of control. Episode 9 is comfortably feature-length, which to some may seem intimidating until you remember that in a world of streaming, episode lengths don't really matter. We start and stop content as and when it's necessary for us. So, the only way an end credits sequence serves the viewer is as a gentle reminder to go to bed after you've mainlined a whole load of content. What it does do is show that the Duffer brothers can confidently handle feature-length content; these last two episodes may serve as their audition piece for Hollywood.
What's interesting about this point in the Stranger Things journey is how Matt and Ross Duffer are no longer just looking to the influences appropriate to the time. The section where the Hawkins contingent of the cast pile into and anticipate death while travelling in a motorhome (sorry 'Winnebago') is very reminiscent of season 5 of Buffy. Additionally, Nancy Wheeler, who has naturally become the leader of this faction, has shades of Sarah Connor if we caught her between the first and second Terminator films.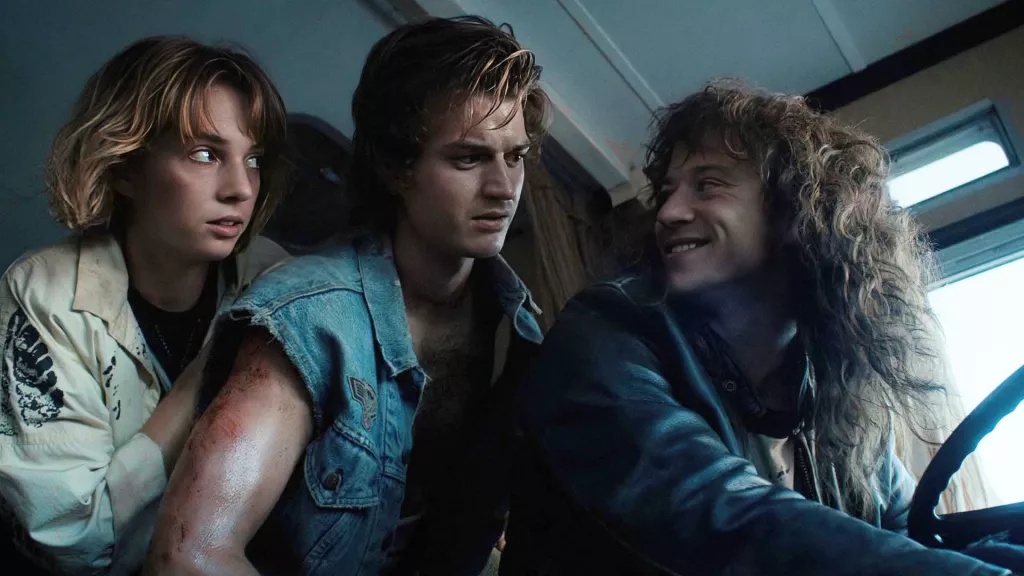 They also manage to give new characters emotionally satisfying arcs, such as fan-favourite Eddie Munson (Joseph Quinn). The scene with him shredding guitar to Metallica's 'Master of Puppets' on top of a caravan (sorry, trailer) was a delight. Clearly, a scene where they picked the spectacle and worked backwards, but when it's this good, you don't really care. The character of Jason (Mason Dye), a basketball jock turned vengeful bully, could easily have been a toothless antagonist in comparison to the supernatural elements at play. But, they somehow manage to imbue this character's handful of scenes with such venom that audiences get a visceral reaction to Jason. Most of us will probably never encounter a violent sociopath like Henry/Vecna, but we're all just one bad day away from bumping into an entitled white straight male with a saviour complex and a gun.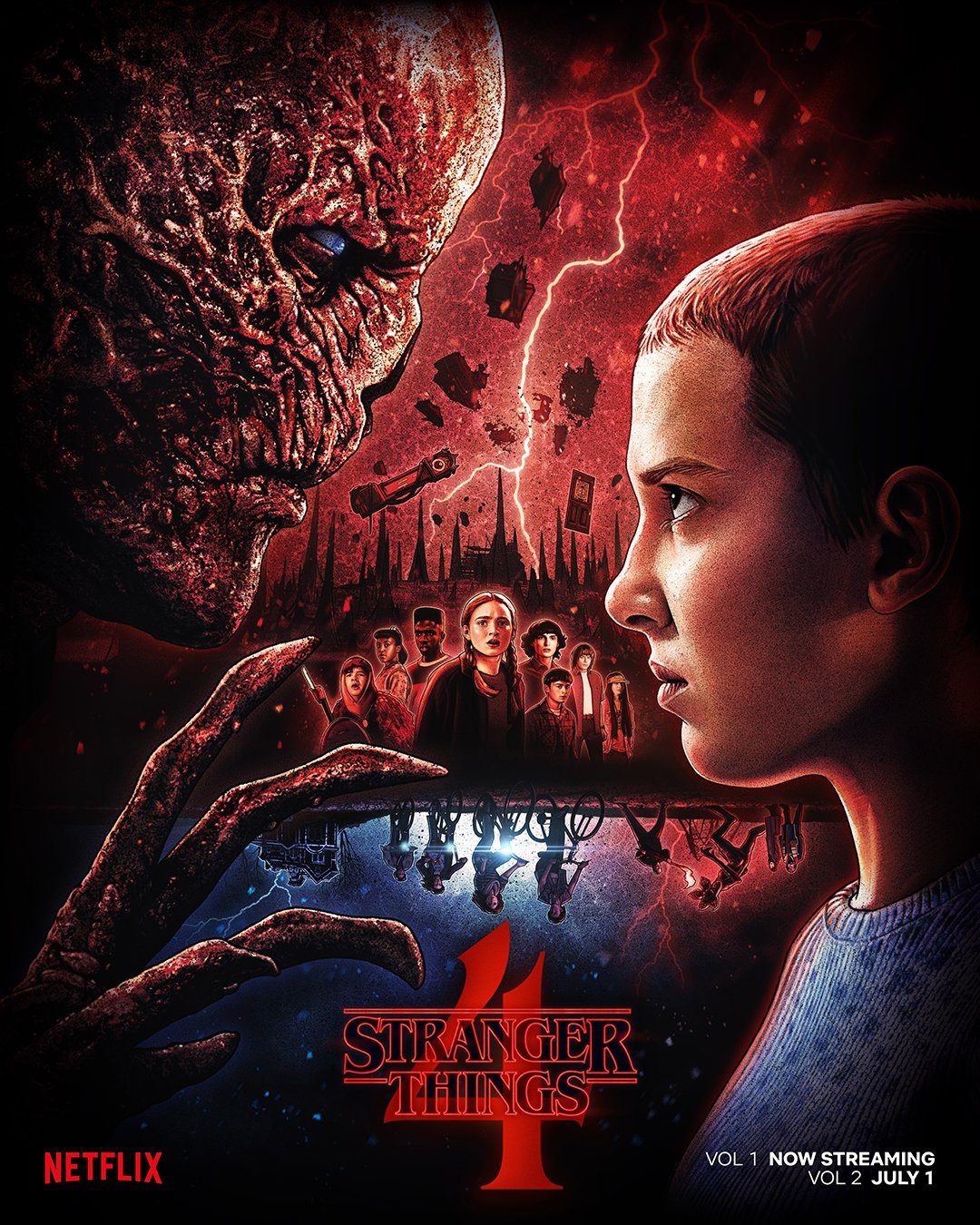 When a franchise like Stranger Things gets this far into its run and is beginning to barrel towards its end, we often see an appearance of 'the gang's all here' trope. Where beloved characters from earlier seasons all need to appear to appease the fans. This can result in the problem where there are so many characters, but not enough story to go around. Aaron Sorkin, (creator of the West Wing) referred to this problem as having 'too many mouths to feed'. But to be fair, the show does a pretty good job of making sure they all have something important to do. And, with around 15 main characters at this point in the story, that's no mean feat. Although that said, much of Noah Shapp's performance as Will Byers is relegated to hiding anguished glances. The character is clearly struggling with unrequited love and battling with his sexuality in an era that is nowhere near ready to accept him. Here's hoping that the next season gives that story seed the space it needs to grow.
Ultimately, any weaknesses in the plotting are readily forgiven because, to be frank, we've missed these characters, their dynamics and the world they inhabit. The thought of the next series being the last one is sad, but it's comforting when creators like the Duffers not only get the chance to finish their stories but also know when to finish. Stranger Things is too special to let it go on too long.