Florence + the Machine: Album 5 takes a different turn
Unbelievably, it's been 4 years since Florence Welsh released her last album, 'High as Hope'. Florence's latest work, titled 'Dance Fever', was due to drop before lockdown but was postponed. Because of this last-minute ditch, Florence decided to fine-tune her work but instead embarked on a lengthy process of adding deeper layers. The result is a beautifully strange project that's completely different to her back catalogue.
In an interview with the French radio station, NPR, Florence reflected, "I had said at the end of [2018's] High as Hope, I'm going to stop, I'm going to settle down. I need to stay still because touring is hard and putting yourself out there, even in records, is hard and it doesn't get any easier. You'd think you'd get used to it, but the more you give and the harder it kind of gets. I was like, I need to take a really big break." Thankfully, Florence didn't take a break and instead dove into the abundance of creativity still yet to be explored.
One of the most prominent themes of the album is motherhood. Florence consistently explains how being a mother forces an endpoint to her creative era. "I feel like to have a child and to let that amount of love in.… I've spent my life trying to run away from these big feelings," she told Vogue. What's clear from Dance Fever is that Florence is in a transitional period of her life. Perhaps art is meaningless now that her children have become a priority. "I am no mother/I am no bride/I am king," she cries, on Jack Antonoff-produced track, 'King'.
Florence is notorious for finding inspiration in the most unlikely of places. Despite being Florence's fifth album in her discography, she still hasn't fallen short. The up-tempo track, Choreomania, Florence sings about "dancing to imaginary music," which refers to the eerie phenomenon in the Middle Ages where people danced wildly to the point of exhaustion, collapse and even death – hence the album title, Dance Fever. Florence became obsessed with these stories that she read in lockdown about the "dancing plague," which helped add her signature dark twist to an otherwise up-tempo piece.
Dance Fever has enjoyed a huge critical and commercial success in its first week. According to the UK Official Charts company, Florence and her band are on course for a number one record – despite having strong competition from Kendrick Lamar's colossal release, 'Mr Morale & the Big Steppers.' Ironically, Florence is credited on Kendrick's new album, on a track called, We Cry Together, as it samples Florence's 'June.'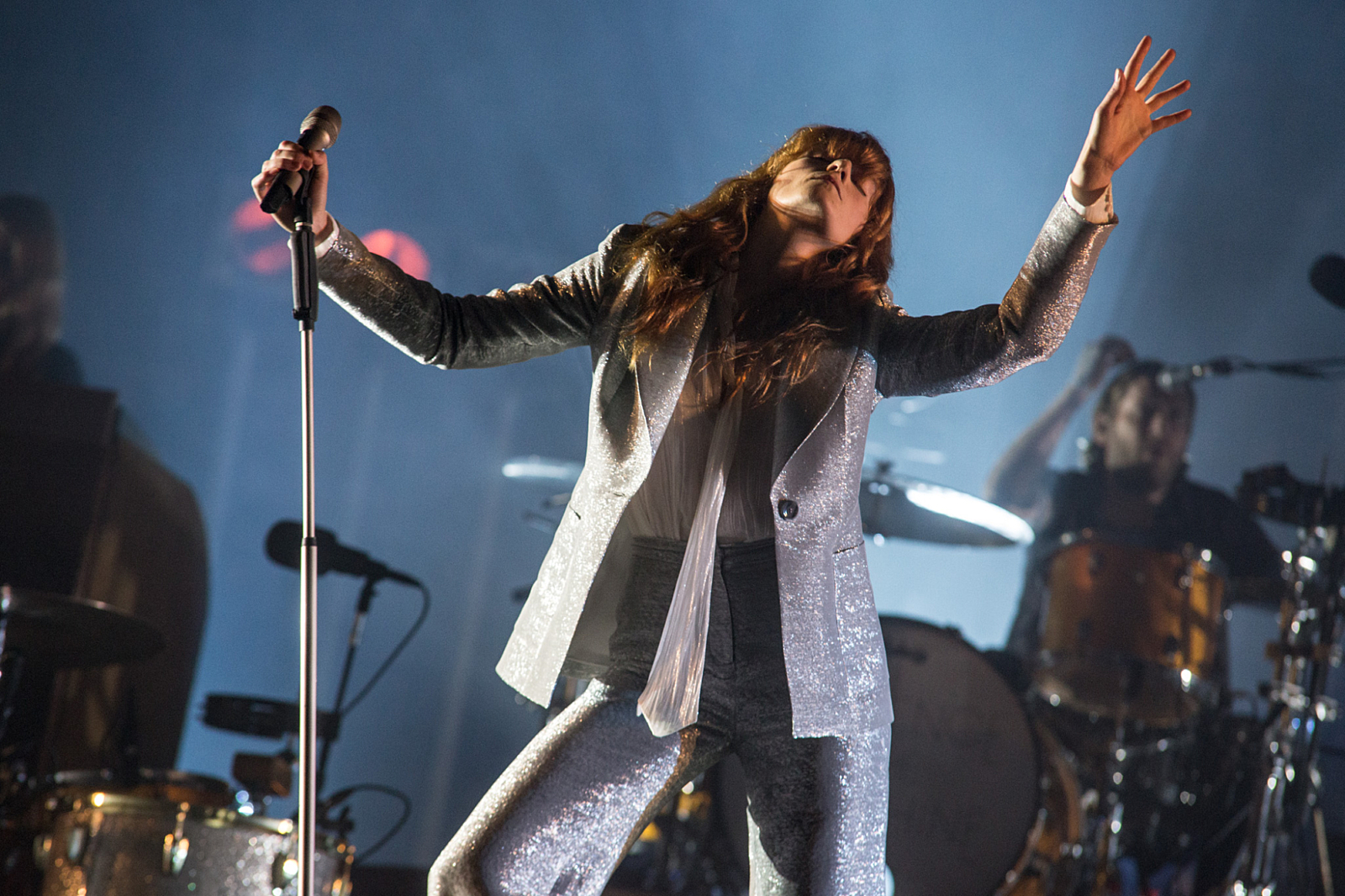 Since forming in 2007, Florence + the Machine have been one of Britain's biggest musical exports. Many argue that the band's peak came in 2015, when they headlined Glastonbury Festival, replacing the Foo Fighters. But, 'Dance Fever' is full of fresh ideas and some of her most powerful music to date.
In an interview with NPR, Florence talked about flirting with the idea of retiring from the industry and scrapping 'Dance Fever' for a more solitary life away from the public eye. "But. I'm going to do it anyway because it feels so good in the moment," she said, giving in to the temptation of releasing new art into the world. It's clear Florence has plenty more in the tank.