What is the Real Anna Sorokin Doing now?
'Inventing Anna' has exposed in its 9-episode run one of modern society's most glaring fraud cases, that of Anna Delvey, née Sorokin.
Based on a true story, except in the parts where it's not, Inventing Anna presents us with how Anna Sorokin scammed, deceived and grifted her way through four years in New York's upper circle. 
The show was inspired by the 2018 article "Maybe She Had So Much Money She Just Lost Track of It," published in The Cut. And, if you can put the controversy of glorifying a scammer by making a Netflix show out of her story (and paying her $320,000 for selling her life right behind you, it's a great watch.
Unsurprising, after binging 'Inventing Anna', many fans have quickly delved into what's going on in Anna Sorokin's real life and where she is right now. For those eager to know, Anna Sorokin is alive and has been acquitted of two of her eight charges. She was initially found guilty on eight charges for grand larceny in the second degree, theft of services and attempted grand larceny, among other types of fraud. In total, she scammed $225k from unsuspecting victims.
Anna was found guilty after a trial that attracted media attention due to her wardrobe choices and overall childish behaviour during her prosecution. She was then sentenced to between four and twelve years in prison. After serving nearly four years in Albion Correctional Facility, she was released on parole for good behaviour in February of 2021, exactly one year before the release of the Netflix show.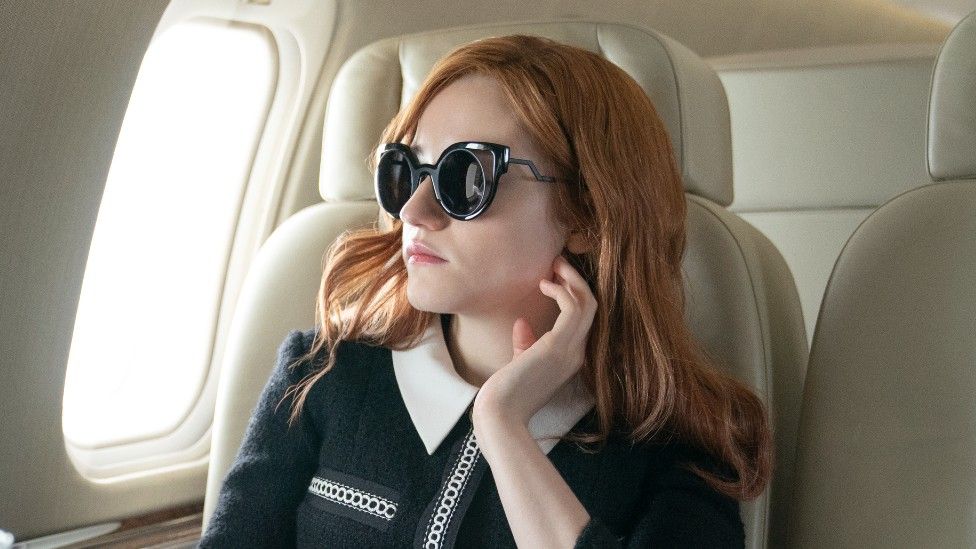 Six weeks after this, Sorokin was taken by Immigration and Customs Enforcement (ICE), and while she appealed her deportation, she has remained in custody until ICE determines if she'd be sent to Germany or not. Currently, Anna stays in Orange County Correctional Facility in New York, as she has overstayed her visa.
In a statement to Cosmopolitan, Anna expressed that she feels as if she's "being tried for the same thing over and over again" regarding her ICE detention after completing her time in prison.
A quick look at her Instagram account, @theannadelvey features some mysteriously unclear Insta-story highlights, a Netflix promo, a Twitter handle and a business inquiry email, of all things. 
Even the comments on her latest Instagram posts, some of them bashing her, others glamorizing her as an iconic hero for "stealing from the rich," raise eyebrows at the true-crime series's possible implications for the audience. During her interview with Cosmopolitan, she called the series a good exercise in letting go. 
Overall, Sorokin seems only mildly sorry for her actions, not realizing how they affected the lives of her supposed friends. At least, of the $320,000 Netflix paid Sorokin, she managed to pay off some of her misdeeds and pending debt.