What is being done to Combat the Rise in Injection Spiking?
What Is Being Done to Combat the Rise in Injection Spiking?
[simple-author-box]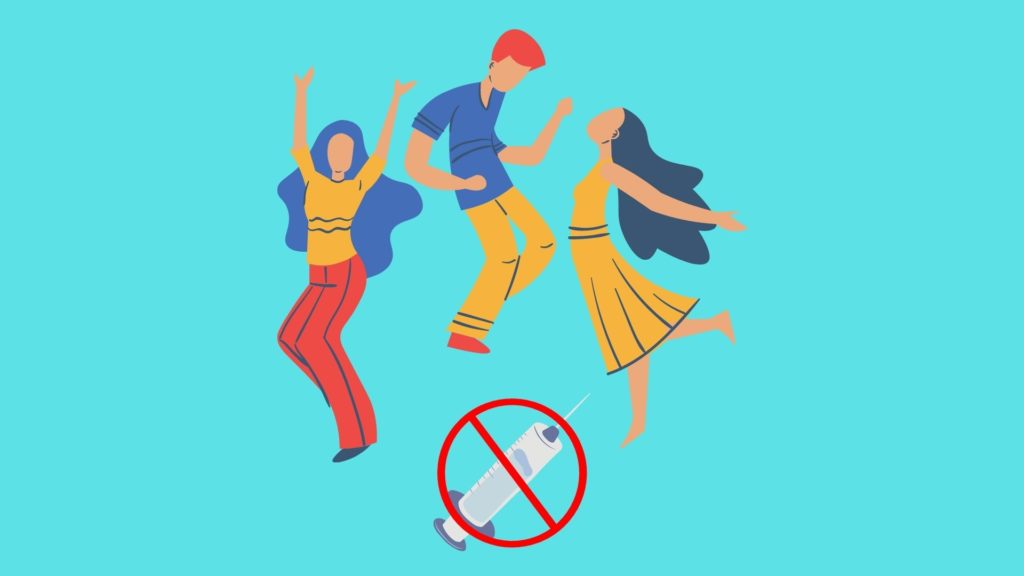 In recent months, there has been a surge in reports of women being spiked via injection on nights out.
After years of being told to cover our drinks, to never walk home alone and to avoid speaking to people we don't know on nights out, women across the country are once again feeling the burden of what it means to be a woman in twenty-first century Britain.
Police across the UK are carrying out investigations on the suspected drugs used in these incidents but it is believed that they are the same used to spike drinks, such as Rohypnol (roofie) or Gamma Hydroxybutyrate (GHB), commonly known as date-rape drugs.
View this post on Instagram
A number of women have come forward with reports of discovering a painful pinprick on their body after passing out, as they describe becoming suddenly unwell, being violently sick, being unable to move their limbs properly and suffering memory loss until the next morning.
Women all across the UK are rallying together to demand change from government bodies and nightclubs, with many on social media arguing that they have a responsibility to protect women and girls from incidents such as these and they are simply not doing enough.
A petition to make it a legal requirement for nightclubs to thoroughly search guests upon entry has garnered over 173,000 signatures and the topic was debated in the House of Commons on the 8th of November 2021. The full statement from the government can be found on petition.parliament UK website but some of the points raised are highlighted below:
"The law already allows licensing authorities to impose conditions such as searches. Decisions on this should be made locally, taking account of circumstances, and there are no plans to change the law."
"Action we are taking to support women's safety in the night-time economy includes launching the £5m Safety of Women at Night Fund… From late November to December SIA operational teams from the Violence Reduction Tactical Delivery Group will be carrying out proactive activity – focussing on Prevent messages around university establishments and associated venues in the night-time economy."
View this post on Instagram
Jazmine Parker spoke to the BBC about the issue, saying, "Spiking has been around forever but the clubs aren't really changing their ways… People would pay more to be able to be safe in clubs if the provisions were in place."
The general consensus on social media is that, yet again, the government is not doing enough. However, it has been revealed this morning that conservative MP Mims Davies had to be carried home after a spiking incident in a nightclub two years ago, only having a partial memory of the event afterwards. This admission has urged the government minister to write to Priti Patel to ask what more can be done to tackle spiking, calling for tougher action to prevent further incidents.
Nearing the end of October, young women boycotted bars and clubs in 45 cities across the UK over the course of a few nights in a bid to demand action on drink-spiking. This led to a widespread conversation about the measures that clubs are taking to ensure the safety of its female customers.
View this post on Instagram
Peter Marks from Rekom UK, which has almost 50 nightclub venues across the UK, told The Independent, "It is important to note that cases of spiking are rare…  However, in response to our guests' concerns, we will be increasing the safety measures in place to include anti-spiking bottle stoppers, protective drink covers and free drug testing kits as well as full-body searches on entry."
Mr Marks also told The Independent there have been "robust" safety and wellbeing measures at Rekom venues for years, including 24/7 full CCTV coverage, metal detectors and entry searches.
In a bid to help women feel even safer on nights out, The Playwright, located near Nottingham Trent University's city campus, was set to host its first ever girls-only event on the 3rd of November, with the rules that no men were permitted entry and the venue was staffed by an all-female team. However, this event was unfortunately cancelled due to safety concerns but it did fuel the conversation that venues can and should be doing more to provide a safe space for women.
While there have been small changes made to tackle the issue of injection spiking, it's clear that more needs done and until women don't have to worry about a night out with friends turning into a potentially life-threatening situation, our voices will be as loud as ever.