FESPACO 2021: Africa's Largest Film Festival Award Winners
FESPACO 2021: Africa's Largest Film Festival Award Winners
[simple-author-box]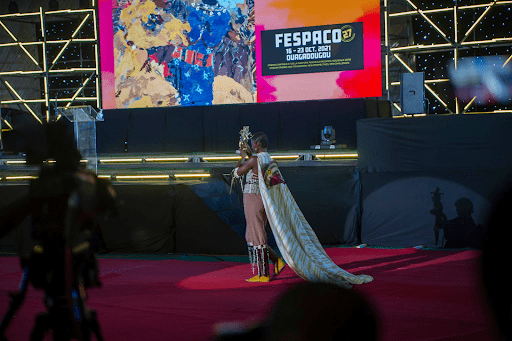 Most prestigious celebration of African cinema, Pan-African Film and Television Festival of Ouagadougou, Fespaco, rolled the credits to its 27th edition on Saturday 23 October after screening 1,500 films from 52 countries in the weeklong event.
After an eight-month delay due to the COVID-19 pandemic, festival-goers from 64 countries took part in Africa's oldest and largest pan-African film festival. Fespaco, which started in 1969, is held every two years in Burkina Faso's capital, Ouagadougou.
This internationally recognised event attracts cinephiles from all over Africa to celebrate films largely produced in Africa by Africans. It's also closely followed by global industry players who scout the event for new films, talents and ideas.
Thousands thronged the Palais des Sports complex on 16th October to witness the colourful opening ceremony which featured choreography, acrobatic, and musical acts by some of the continent's biggest names. Senegalese Grammy nominee Baaba Maal came on the stage to the sound of Wakanda, the emblematic song from the film Black Panther, that had many standing in great applause.
One of the most iconic performances came from Burkinabe singer, Hawa Boussim, who performed while royally sitting on a white stallion – Burkina Faso's national emblem. She wore an elaborate gown and turban made from a traditional handmade striped cloth known as faso dan fani, while presenting to the audience a choreography rich in colour, telling the story of Princess Yennenga.
The festival's top prize is named Golden Stallion of Yennenga – after the legendary warrior princess and her stallion.

2021 Africa's Winning Films
Focused on the theme 'Cinemas from Africa and the Diaspora: new perspectives, new challenges', 239 films from 50 countries were shortlisted across the six categories.
The coveted top prize, Golden Stallion of Yennenga, went to Somali writer and director Khadar Ahmed for his film, The Gravedigger's Wife. The drama focuses on Guled, a gravedigger whose job it is to wait outside the hospital to bury the dead, and his quest to raise money for his wife's kidney transplant. Besides the award, Ahmed also took home $36,000 (£26,000) in prize money. The film also won the award for best music.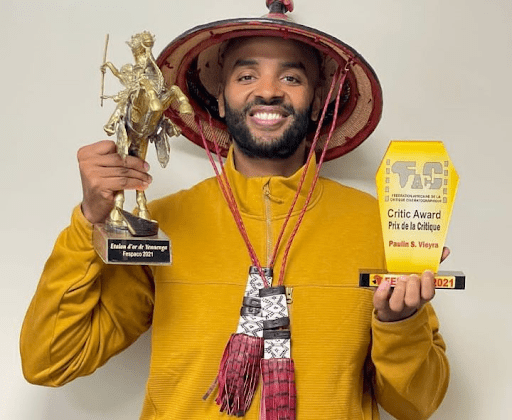 "This is a Somali film: but it is a universal story because it is about the power of love and the things you do for the people you love." Ahmed said in an interview with the Guardian.
Haitian director Gessica Geneus was awarded the Silver Stallion prize for her film Freda, which follows the story of a young woman trying to keep her head above water as her home country of Haiti slides into chaos. The film was also presented with the best sound award.
Tunisian director Leyla Bouzid won the Bronze prize for the film Une Histoire d'Amour et de Désir (Tale of Love and Desire), a love story between a Tunisian girl and a French-Algerian boy who meet while studying in Paris, set around the study of erotic Arabic writing.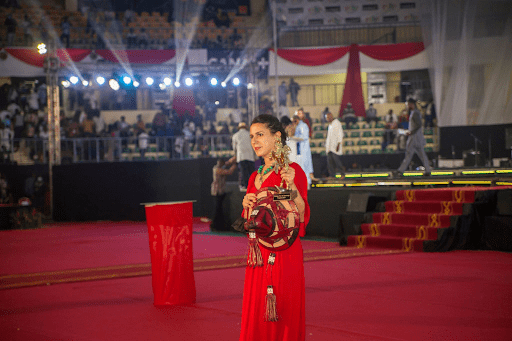 In the category of documentaries, Moumouni Sarou's Garderie Nocturne (Night care center) won the Yennenga's gold prize. This award is given to a feature documentary film that deals with a difficult subject sensitively.
Garderie Nocturne tells the story of how every evening, the babies of prostitutes in the Burkina Faso neighbourhood of Bobo-Dioulasso are taken in by an octogenarian woman, Mme Coda, who looks after them until the early hours of the morning.
The best actor award went to Alassane Sy for his performance in the Senegal-set drama, Nafi's Father. He plays the role of an imam who tries to protect the town and his family from jihadists. Zainab Jah, the Briton actress of Sierra Leonean descent, scooped the best actress award for her performance in Farewell Amor, as a devout and long-suffering wife, in a tale of immigration and separation.
From Lesotho, Lemohang Jeremiah Mosese's production, This is not a Burial, It's a Resurrection, a film which offers insight into modernity versus tradition, won the Best Cinematography category. Best screenplay award went to Rwandan direc
tor Mutiganda Wa Nkunda for his film Nameless, a true story showing how a couple on the outskirts of Kigali, try to make ends meet.
The prizes were handed out at Fespaco's closing ceremony, where the general delegate, Alex Moussa Sawadogo announced that festival-goers from 64 countries took part in this 27th edition of Fespaco. 1,500 films from 52 countries were screened in 500 cinemas and theatres dedicated to the festival.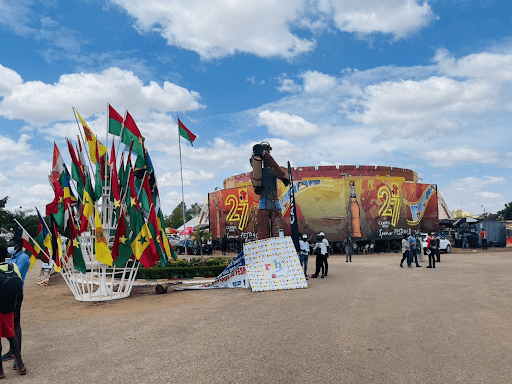 The next edition of the Pan-African Film and Television Festival of Ouagadougou will take place from February 25 to March 4, 2022.