Has Love Island Lost Its Spark?
Has Love Island Lost Its Spark?
Since the first season aired in 2015, ITV's Love Island's grip on the nation has only tightened as we go into its 7th season. Every year I think I'm going to shake the need to watch a group of young hopeful, slightly naïve romantics swan about in tiny bikinis and shorts in a luxurious all-expenses-paid villa in Mallorca but every year I get pulled in.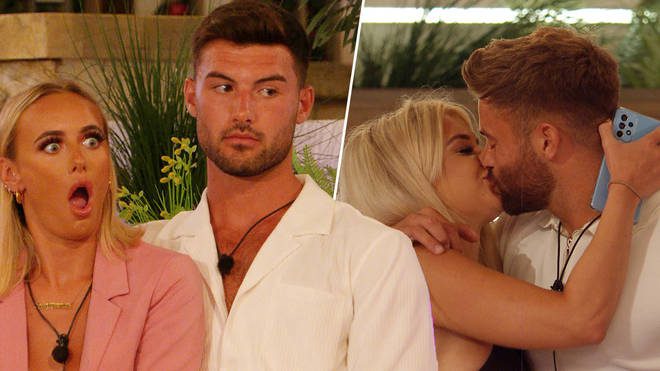 Courtesy of ITV2
Whether it's the need for that daily dose of entertainment or just pure envy, Love Island racks up about 2.5 million viewers every year and in 2018 reached 4 million viewers, making it the most watched TV programme since the 2012 Summer Olympics were broadcast, and the most watched ever on ITV2. 
But 3 years on from this peak, Love Island seems to have fallen from its pedestal, with only 2.4 million viewers tuned in for this year's premiere compared to last year's 4.8 million, meaning more and more viewers are tuning out. One has to ask, why are people falling out of love with Love Island?
Love Island's problems were barely noticeable at first, but they were red flags of what was to come. Like when they banned smoking in the villa and we lost the iconic smoking area, home of gossip, or when they discouraged sex among islanders in the bid to become more PG. These were miniscule problems compared to the plethora of issues now under Love Island's belt.
People are starting to point the finger towards producers, who seem to strategically and quite cunningly stir the pot, causing unnecessary stress and drama for contestants through postcards from Casa Amor, fellow islanders forced to choose who to send home and the brutal lie detector test – which has since been scrapped. The anger towards producers is no joke either, the show has received over 5000 Ofcom complaints in this series alone, making it the most complaints in the show's history. 
After contestants had thought the trauma of Casa Amor was finally over, clips were shown of Teddy admitting to feeling sexually attracted to ex-Islander Clarisse, and instead of watching an civilised argument with a few punchlines, viewers sat through a draining 50 minute episode of Faye hurling abuse at Teddy, resulting in another load of Ofcom complaints and calls for producers to act on their 'duty of care' and diffuse the situation by removing Faye from the villa. We love drama, but there's a line that has to be drawn and when viewers think enough is enough, Ofcom is going to hear about it. 
Although viewers seem to know right from wrong, it can't be said for all, in particular, those who plague social media by posting abuse directed to contestants whilst on the show and once they've landed back in the UK. Year after year we see contestant's families calling for trolling to be stopped and more recently asking for people to think and #bekind before commenting, a phrase that was spread after we sadly lost two contestants, Sophie Gradon from season 2 and Mike Thalassitis from season 3. We also grieved for beloved presenter Caroline Flack who we lost to suicide. Since then, ITV has had a channel-wide shakeup and have become rigorous with safe-guarding, providing Love Island contestants with a "minimum of eight therapy sessions" and at least 14 months of "proactive contact" after the show.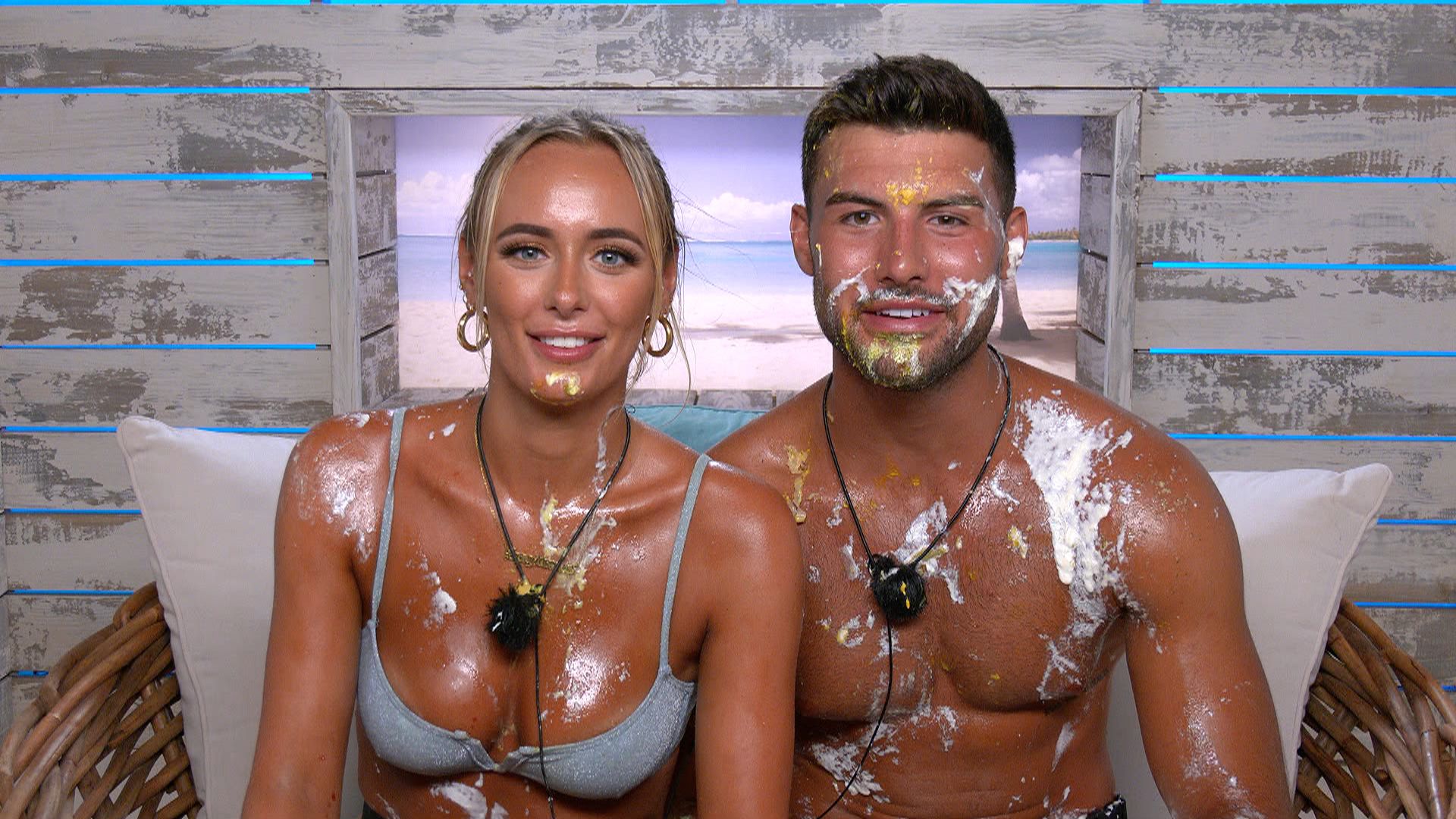 Courtesy of ITV 2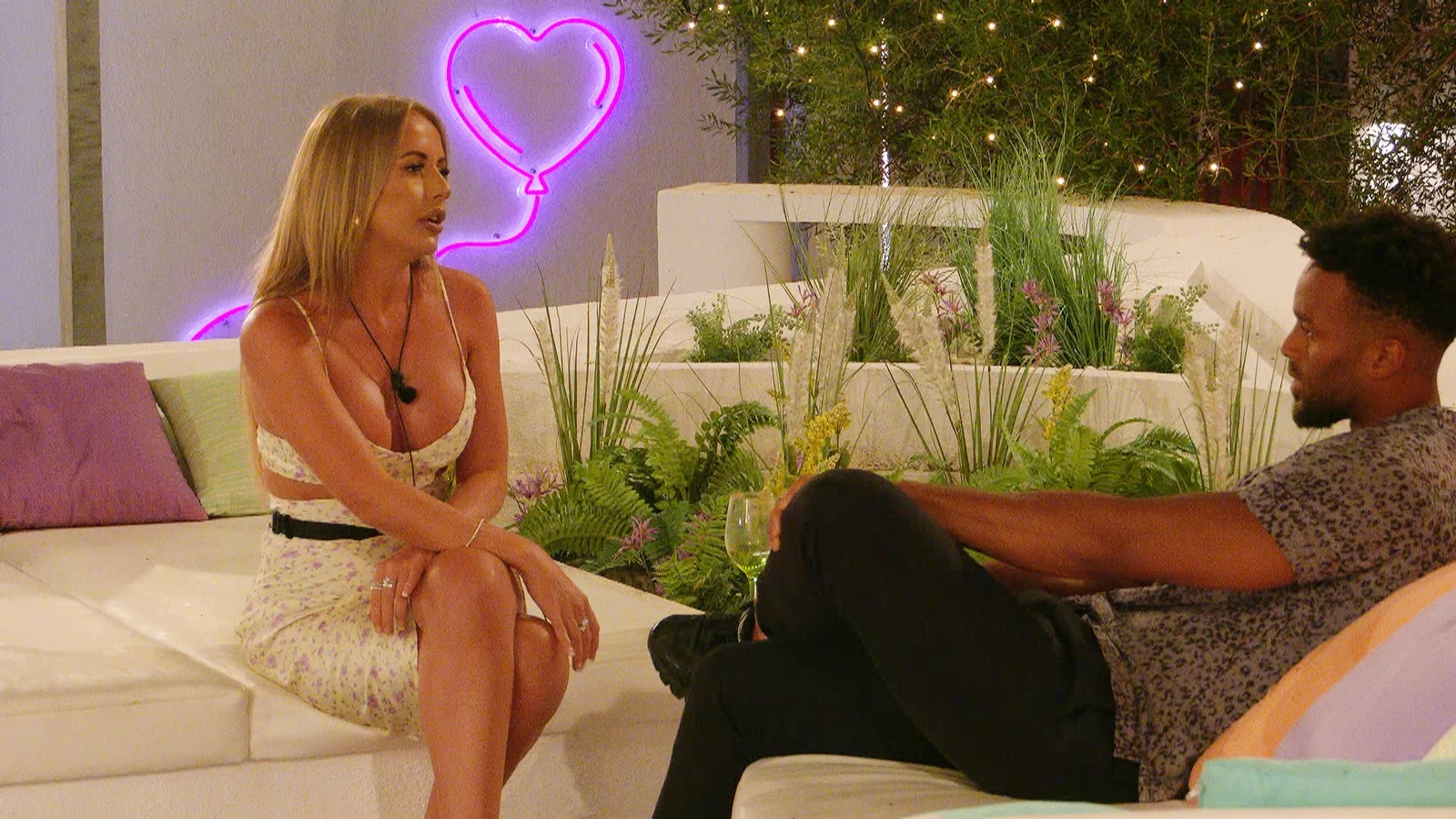 Courtesy of ITV 2
Another issue arises and I'm sure you have now begun to realise why Love Island may not be the hotshot it once was. Diversity – in 2021 – is still lacking on the show and it is really getting tiring. This year we were teased with bombshell after bombshell but the majority have been blonde white women.
If real people are what draws viewers in the most, then representation should be the first thing on casting directors agenda and after that, people who are interested in more than just the ever-typical 'blonde hair and blue eyes' or 'tall, dark and handsome' type. And it's not only racial diversity that we need to see more of, it's body diversity, sexual orientation, disabilities and contestants from all over the UK and not just Essex! (TOWIE is coming back soon for anyone that objects to this).
There's definitely a checklist that goes off in my mind when I start every new season of Love Island and aside from the deeper societal and mental problems that this show instigates, I have a few things I would really like to see. 
I'd love to see the return of real people. I'm tired of seeing the model from PLT or the micro influencer. I want to see more labourers from Slough and waitresses from Leeds and less of the fame hungry, in-it-for-the-money type people. My favourite seasons are the earliest ones, where people genuinely went on this small show for a laugh and a free holiday and maybe a quick shag. Less of the producers pushing contestants to talk about things people never really would and more weird, random and useless conversations, the type that made shows like Big Brother thrive.
Love Island needs to tone it down and get more ordinary, because after all, that's what drew people in in the first place, watching people like you and me, mess about, cause drama and attempt to find love.