'Clarks and Jamaica' Short Film: Authentic or Advantageous?
'Clarks and Jamaica' Short Film: Authentic or Advantageous?
[nectar_single_testimonial testimonial_style="bold" color="Default" quote="There may not be another international brand that is as deep rooted in Jamaican music, fashion, culture, as Clarks." name="Proteje"]
As the film highlights, the connection between Clarks and Jamaica goes back a long way. The original Desert Boot became popular in the streets of Kingston almost 60 years ago, where the brand has become ingrained within everyday life. In an effort to celebrate this unique relationship, Clarks handpicked a local Jamaican production crew to create this short film.
In Jamaica, it's common for people to be asked to 'carry down a Clarks' whenever they fly out to Kingston. By the late 1960s and 70s, the Clarks Desert Boot had become so synonymous with the Jamaican music scene that often songs would include mentions of Clarks and its iconic styles. The references in Jamaican music continues till this day with over 150 songs in existence that feature a nod to Clarks.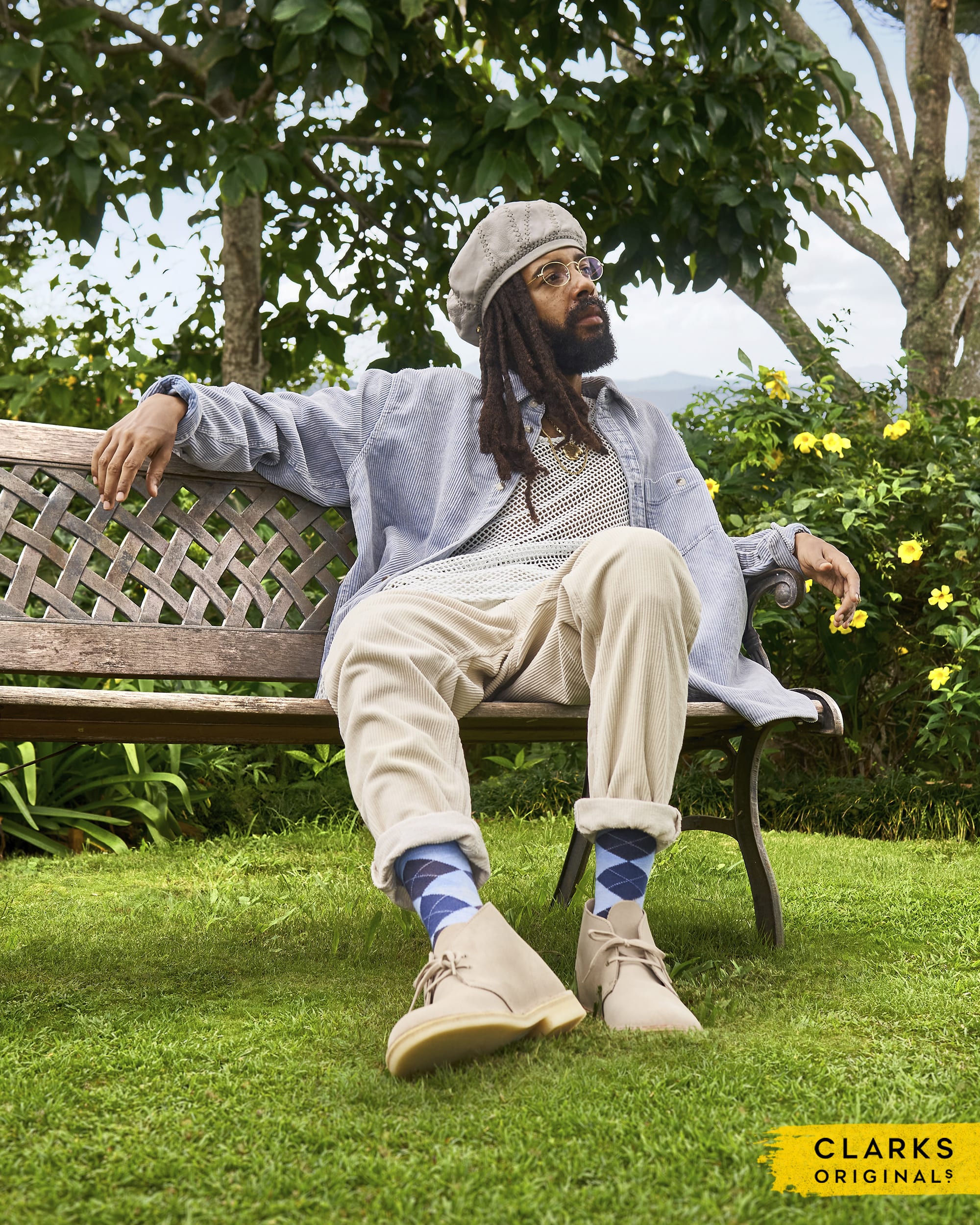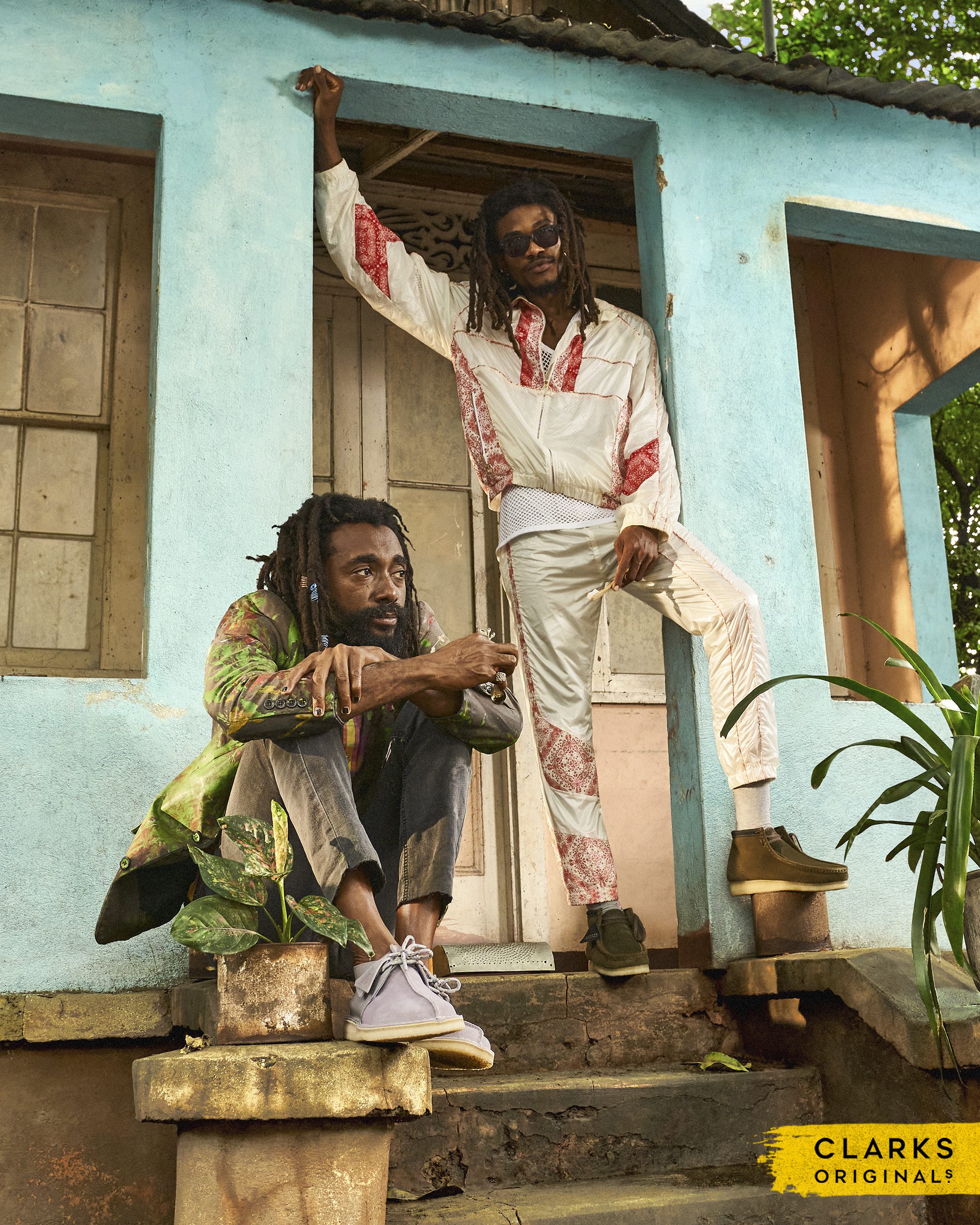 In the film, Raheem Sterling attests to the fact that, "no other shoe can come close to Clarks." M1llionz also says that, "Clarks and Jamaica go way back, I don't think many people in the UK know that." Hearing of the adoration for Clarks and how integral the brand is to music culture in particular on the island from prominent Jamaicans is a testament to how this brand truly is a staple of Jamaican culture.
Spanning the history of the Clarks ubiquity in Jamaica, the film explains how the shoes were coveted by people young and old partly as a status symbol, as they were the equivalent price to a year's school fees for a child at the time. This evolved into the shoes becoming a symbol of the Jamaican music scene, with artists such as Vybz Cartel producing the song titled 'Clarks' in dedication to the brand. Once that song was released, the obsession with Clarks really took hold.
Artists in the film speak about how it's rooted in Jamaican culture to want to buy something long lasting and valuable when wanting to splash some cash. Because Clarks are a shoe that are long lasting, they have value in their longevity as well as their style. Member of No-Maddz, Sheldon "Sheppie" Shepherd, states in the video that he believes Clarks goes hand in hand with Jamaican culture because Jamaican's hold creativity and originality as hugely important, and Clarks' versatility allows people to express themselves.
Clarks have made an ode to this relationship with Jamaica before, in their Jamaica Desert Trek shoe. But this film goes much more in-depth and gets testimonies from Jamaican stars to tell the story from the perspective of those on the island. This is a powerful piece of marketing – primarily because it comes across as highly authentic.
However, there has been concern expressed about Clarks cashing in on its connection with Jamaica by some, however. Jamaican dub poet Mutabaruka has publicly called out the brand and those wearing it for putting money in the pockets of a company that isn't Jamaican. Mutabaruka says, "The promotion of the Clarks by the Dancehall artistes ….. Mean say dem weh get pay like if dem ah do a show … but the selling of the clarks will continually be sold under the guise of here's some Jamaican dancehall youth ah wear dancehall booty out here."
Many Jamaicans see the love of Clarks as innocuous, but there are those like Mutabaruka who are sceptical of the acknowledgement of Jamaica by Clarks. Is this merely a marketing ploy, or is it authentic homage? Watch the film and decide for yourself…