Rema's Stellar Rise: Conquering the Global Stage with Michael Jordan in 'JUMPMAN 23'.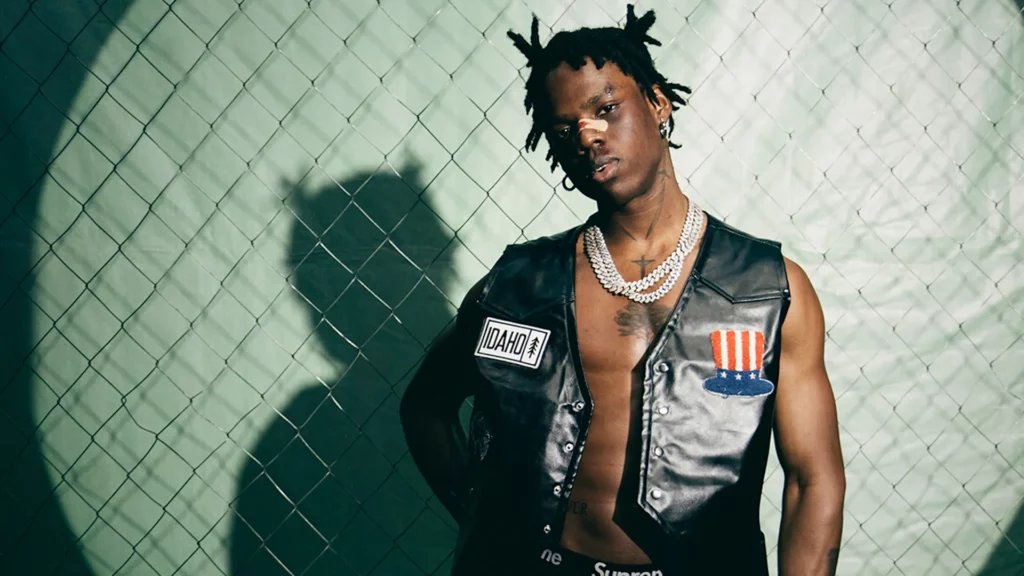 Afrobeats sensation Rema has taken the internet by storm once again as photos of him linking up with NBA legend Michael Jordan surfaced in a star-studded commercial for the iconic "JUMPMAN 23" brand.
The 23-year-old rising star, known for his breakout hit "Dumebi," has been making waves in the music industry and is no stranger to basketball, having headlined the NBA All-Star Game halftime show earlier in the year with fellow Nigerian artists Burna Boy and Tems.
In the recently unveiled "JUMPMAN 23" commercial, Rema joins forces with Michael Jordan and a lineup of NBA stars, including Luka Doncic, Gabby Williams, Teyana Taylor, Ryota Brown, Zion Williamson, and Jayson Tatum.
The collaboration showcases the convergence of music and sports on a global stage, transcending geographical boundaries and celebrating culture and talent.
The partnership with Michael Jordan represents another milestone in Rema's rapid rise to stardom. Hailing from Nigeria, he has been a driving force in popularizing Afrobeats, a music genre that has been captivating audiences worldwide with its infectious rhythms and danceable melodies.
His debut album, "Rave & Roses," received critical acclaim and firmly established him as a leading figure in the new generation of Nigerian pop music.
The "JUMPMAN 23" commercial serves not only as a creative and commercial venture but also as a symbol of cultural exchange. Rema's music embodies the vibrancy and richness of African culture, resonating with fans across the globe and bridging the gap between different cultural spheres.
As the commercial was released on 21 July, Rema's collaboration with Michael Jordan showcases the power of music and sports in uniting people and breaking barriers. It is a testament to the unifying nature of art, highlighting the talent and potential of young artists like Rema.
With each new endeavor, Rema continues to make history and leave an indelible mark on the global cultural landscape. As the world watches his star continues to rise, the collaboration with Michael Jordan is a reminder of the potential that lies in the fusion of music, sports, and culture, proving that talent knows no boundaries.
In a celebration of artistry, talent, and cultural exchange, Rema's journey serves as a symbol of hope for the future, where collaborations like "JUMPMAN 23" can bring people together and inspire the next generation of artists and athletes to make their mark on the world.