5 Must-See Destinations In Europe by Toren On Tour
Good Morning, Afternoon & Evening to you all! It's your boy Toren on Tour here to provide you guys with one thing – A go-to guide for where to travel and where to be in Europe this year, specifically for young black travellers and holiday goers looking to experience new places and have a great time whilst doing so! Whether you're looking to unwind, explore or immerse yourselves in what Europe as a continent has to offer, I can guarantee that there's something for everyone in this travel guide.

As you read through, I am going in-depth with five locations across Europe that are must-visit destinations. Some are hot spots, others are for those who love to hear about a nation's history, whilst a few are usually favoured in the warmer seasons. However, what all have in common are their distinct cultural identities, beautiful in their unique ways and most importantly are places I deem safe, suitable and sealed with the stamp of approval from your boy who is always touring!

1. Madrid, Spain
Madrid is a beautiful city and one thing that stands out for me about Spain's capital is that it is a 'rooftop' city. Many of its bars, hotels and even restaurants provide scenic views for you to see Madrid's landscape, stunning both day and night. I travelled to Madrid last year for a weekend Baecation, and it did not disappoint one bit! The city is extremely welcoming to tourists and as a black traveller, I felt comfortable, at ease and ultimately like I was at home away from home. Madrid offers some of the best tourist activities with the option of being able to go on a hot air balloon ride in Segovia, which is an hour's drive away from the city centre where I stayed. The Sangria at literally every restaurant and bar was 10/10 and was my go-to drink 90% of the time! One activity that you have to make time for whilst in Madrid, is to go to a Flamenco Show! Flamenco shows are a combination of singing, music and dance and are a major part of Spanish culture and entertainment. Lastly, for those who love nature and scenic walks, El Retiro Park is a must-visit. El Retiro is a public park in Spain that previously belonged to the Spanish Monarchy up until the late 19th century. The park consists of many statues, monuments, a lake and galleries from time to time. Madrid is perfect for a weekend getaway and can be done as a solo trip, a couples getaway or one to travel to with a group of friends. With its offering of cultural activities, rooftop bars, nightlife and home to one of the greatest teams in the world Real Madrid – there is something for everybody! The weather is usually warm in the capital even through September and early October when prices tend to be a little cheaper!


2. Split, Croatia
Croatia is a beautiful country with beautiful people and even better vibes! Upon journeying to Croatia when I travelled there a few years back, I was very aware that Croatia ultimately did not have any form of black community/population whatsoever. Although I was aware that in previous years Croatia had been host to a range of music festivals including Fresh Island & Outlook Festival, with quite a few of my friends having visited the country beforehand and giving positive reviews. Split is a phenomenal city, from its architecture and small market villages to its peaceful beaches. The locals in Croatia are extremely helpful and friendly and the food is second to none (I can only speak for Split though, don't hold me accountable for the rest of the country!). One of the stand-out experiences that Croatia has to offer was a tour of Krka National Park that came with Wine tasting and food. The Park is massive and boasts waterfalls, plant life and the chance to go on a boat excursion – which I would highly recommend! I tried Octopus for the first time and met a lovely older couple who were also on holiday at the time. Croatia is an undiscovered gem, especially for black travellers as it's not considered a desired destination, but it is worth a trip! The weather from spring into late September/October is usually warm and flights are going for as cheap as £52 in June. Depending on when you go it's perfect for a mixed group holiday, as well as a couples holiday.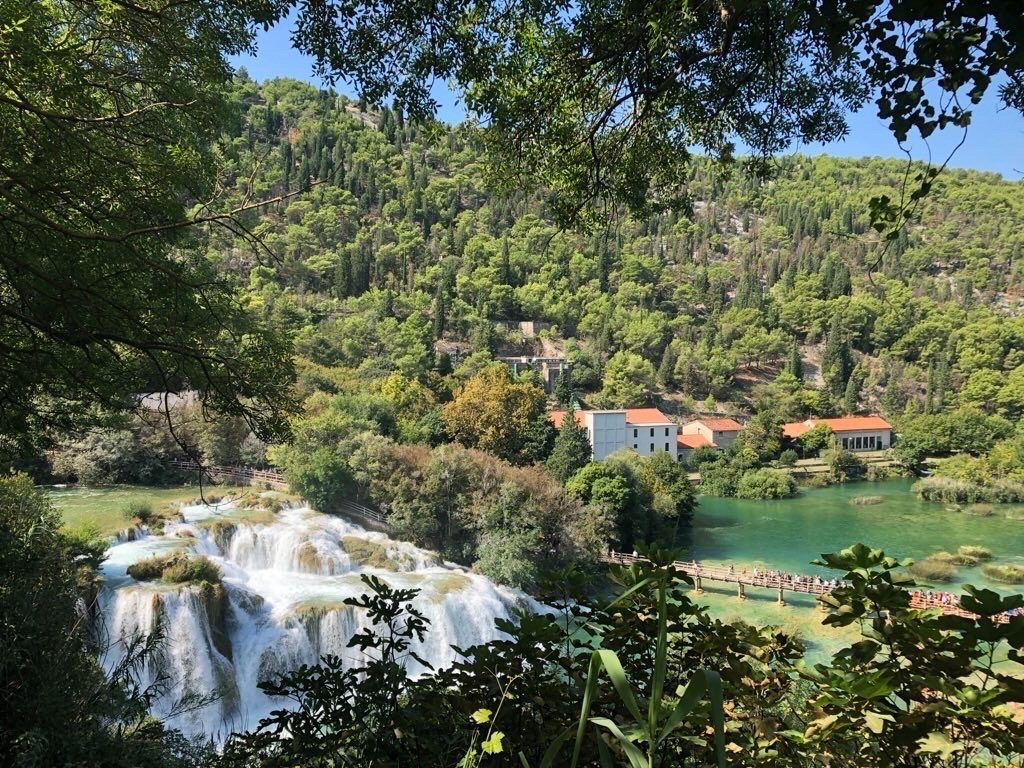 [Krka National Park – Taken By Toren in 2018]

3. Malta
Malta, Malta! The place to be, especially for black travellers and holiday goers in their 20s I'd say in the last 2 years or so. Malta has quietly become a party destination for many events over the last few years, including the likes of DLT, with the event having had its second Malta offering this year and already putting the dates out for its third. I must say the most recent DLT was one for the ages – a movie! Malta is known for its picturesque landscapes, many of which are used as film locations. It's also a perfect spot for seafood lovers as the country is big on seafood, due to it being surrounded by water, although it is also big on pizza and pasta due to its proximity to Italy and many Italians living in the country. However, a side note after having visited last week is that a lot of the country is underdeveloped, especially its buildings and roads, to my surprise, but the food, nightlife and activities make up for it! Malta uses Euros as its currency, but when doing my research and speaking to those that have travelled to Malta within the last year, the cost of living is considerably low and your money can stretch further than the usual European destinations, I'm talking €4.50 cocktails, you can't complain! Malta is suitable for those who want to have a good time, but also experience fine dining and relaxation – with 35 Michelin-star restaurants located on the island! Finally, a big bonus for my U.K. travellers is that the Maltese drive on the same side as us – a rare find for European countries.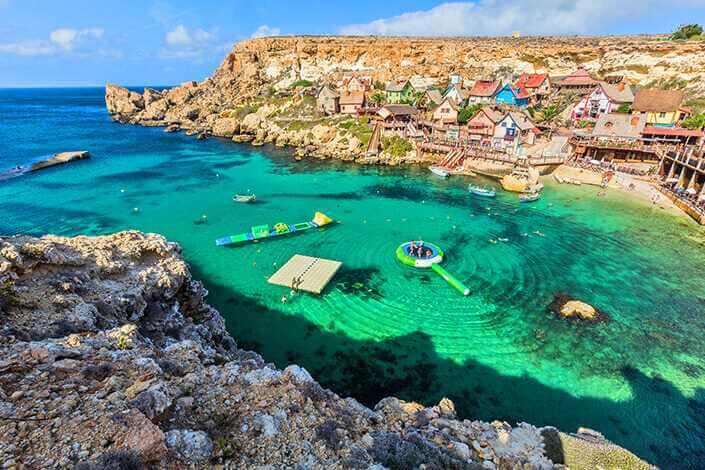 [A picture of Blue Lagoon in Malta sourced via Malta Paradise]

4. Paris, France
Paris, the capital of France and one of the 'litest' cities in Europe if we're ranking nightlife, vibes and culture, especially for black folk. For many Black Londoners Paris feels like a home away from home – it has a similar feel, and a heavy black population (just take a look at the French national team). The Eurostar makes the journey feel like a breeze, with flights to Paris also a viable option. Paris at night is a beautiful city, simply going for walks along the River Seine and getting to see the Eiffel light up at night can make your trip worth it. Buddha Bar is a restaurant I'd recommend for a 5-star pan Asian dish. One thing I must say is that you haven't had a French fry until you've had a FRENCH FRY! Even down to the fries in McDonald's, they just hit differently out there! Paris specifically has a massive African Community, for reasons we won't go into today, but you can feel the influence in the clubs and via French music with the likes of Aya Nakamura, Koba LaD & MHD. A visit to Disneyland for those who have kids or those that want to relive their early childhoods is worth a trip & and for football fans and most importantly those that want to see the likes of Mbappe & Neymar, some of the world's best. A ticket to watch PSG at Parc Des Princes is very attainable. Ultimately Paris is a must-do and 100% recommendation for young black travellers. Whether you go on a solo trip, as a group, with family or on a couples holiday, you can cater your trip to the city of love for your palette.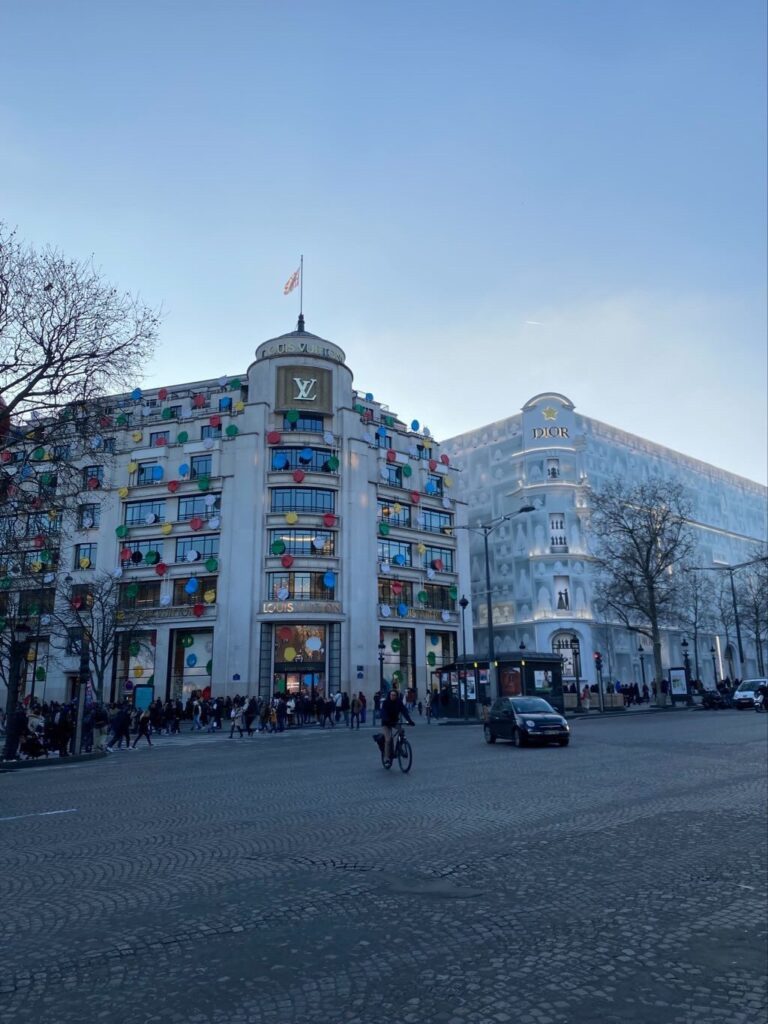 [Champs Elysees – Taken by Toren in January 2023]
5. The Greek Islands
Last, but not least Greece & It's Islands! Santorini & Mykonos are the two 'high-end' Greek islands. The two are usually deemed honeymoon destinations due to their notable list of 5-Star Hotels. I took a trip to Zante a few years back to mark my anniversary and it was most definitely a trip to remember! The Greek islands gave a similar vibe to Split in that the locals were extremely friendly and welcoming, especially the hotel staff and tour guides when it came to excursions. The Greek Islands are where you go for relaxation and rejuvenation. A holiday to unwind and destress, however, what I loved about my trip is that with one side of Zante came the beaches, restaurants, clear oceans and great weather, but on the other side of the island there was a strip – full of bars, clubs and arcade style street games. A thumbs up for black travellers as a holiday to look forward to. One thing I will say is to look into the islands and decide which island is the right one for you! Each has its own identity and features, whilst some are more expensive than others, however no matter the island – for the majority of the year you can guarantee good weather, good food and a good time!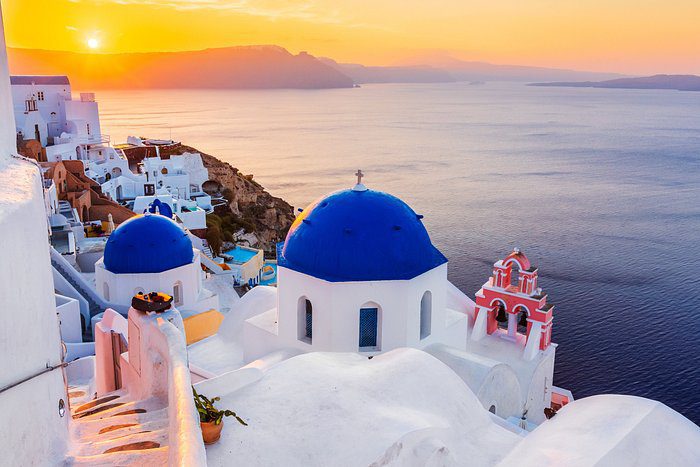 [A picture of Santorini sourced via TripAdvisor]
There we have it people. 5 destinations for black travellers and holiday goers to visit in Europe. These all have the Toren on Tour stamp of approval and are one's to add to your bucket list for 2023 and beyond! If any of you do manage to take a trip, let us know what you thought and give your boy a shout with your trip highlight. Until next time, stay touring!
Words by: Toren on Tour – @Tor9n
To read more Gen Z stories – click here