Let's Ride: Celebrating SOPHIE's Legacy
Let's Ride: Celebrating SOPHIE's Legacy
In the aftermath of SOPHIE's sudden departure from this earthly plane, we are forced to mourn the artistry and promise of a visionary gone too soon. In that spirit, we take a ride along some of SOPHIE's most memorable moments in music, video and text. 
OIL OF EVERY PEARL's UN-INSIDES COVER ART (2018)
SOPHIE's image was mysterious and ever-shifting until their debut album, "OIL OF EVERY PEARL's UN-INSIDES". The cover art for their debut I believe can be noted as one of the most exceptional of the 2010s, with so much of the image conveying SOPHIE's epicness and visual aspirations.
Their legacy might be best remembered as an artist whose collaborative spirit knew no limits and sought community overall. As I delved deeper into the specifics of this image I found a small but innovative village of artists, working in partnership to make an ethereal mermaid-like vision come together and last forever.
Photographed by Charlotte Wales, SOPHIE wore a custom dress by Emily Schubert and Coco Campbell, with textiles by Ciaran Moore, and a set design by Julia Wagner (most recently known for set designing VP Harris cover in VOGUE).  The album itself is the best of hyper pop and was rightfully nominated for Best Electronic Dance Album at the 61st Annual Grammy Awards in 2019.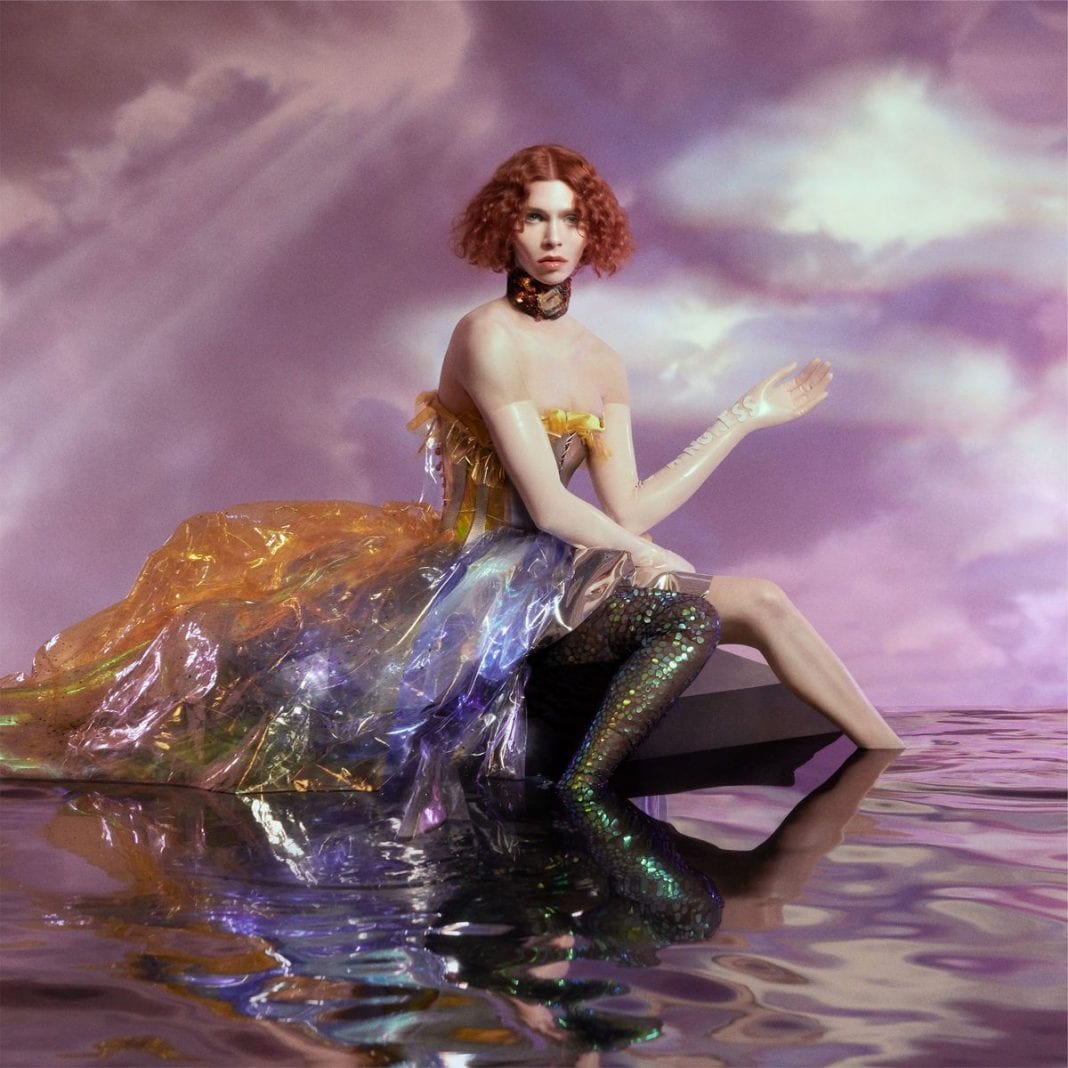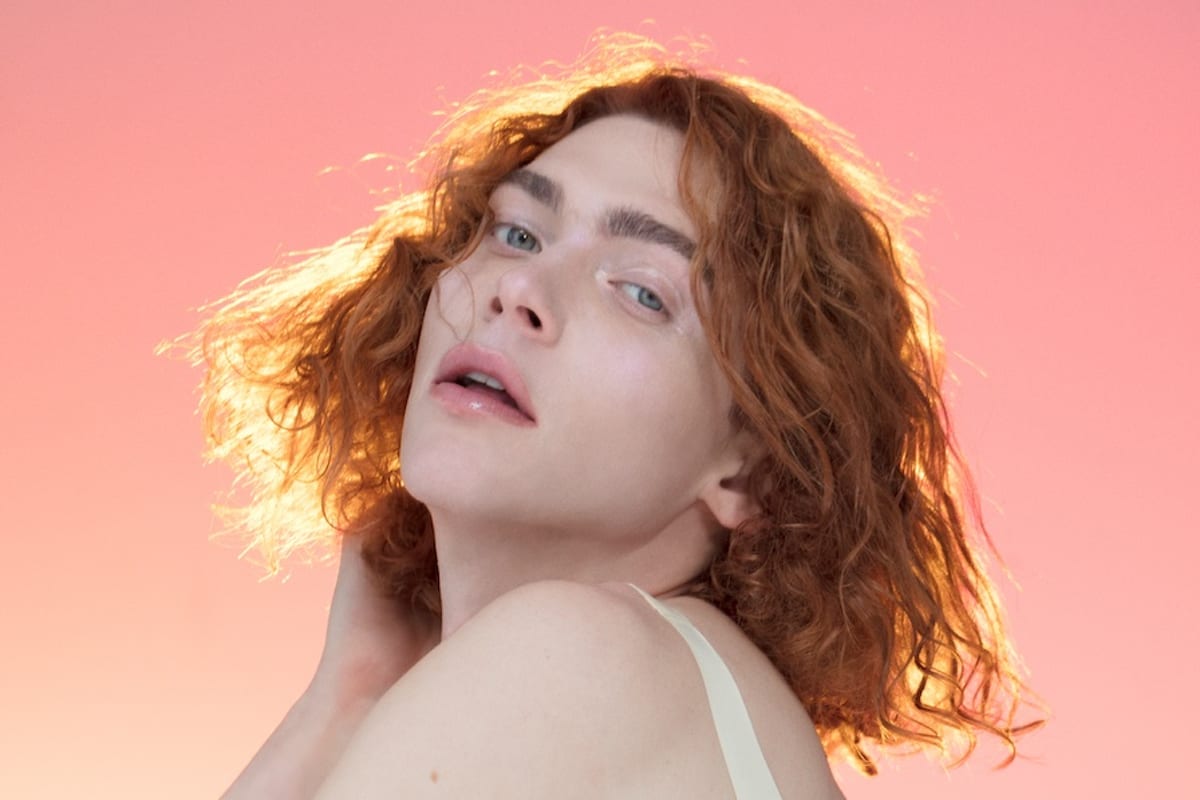 VROOM VROOM BY CHARLI XCX (2016)
A defining work in Charli XCX's discography and produced by SOPHIE, "Vroom Vroom" has become a hyperpop jewel and a classic among fans of PC Music. I vividly remember listening to what at the time felt like a huge pivot for Charli, who had only released Boom Clap a year earlier. I was taken aback by the industrial electronic sounds, the irreverent verses, but also gorgeous melodies in the chorus.
It took time and exposure to the intensity of the song to understand its brilliance, and I believe is possibly SOPHIE's best collaboration.
One of SOPHIE's earliest releases, the electronic pop song conjures all the elements hyper pop is well known for now. There are glitches, tempo shifts, catchy hooks, distorted beats, and lyrics that speak to human emotion in direct contrast to the robotic movement in the song. "Whatever you're thinking / I can make it all clearer / Don't pretend you know that you feel it / Try so hard, baby you can't conceal it." It is an easy bop, effortlessly pushing the boundaries of pop and futuristically becoming a blueprint for what was to come.
FOREVER (SOPHIE REMIX) BY FLETCHER (2020)
In remixing Fletcher's "Forever" SOPHIE continued to bring their vibrant vision into the pop-sphere. This isn't a very popular or known offering, but as a pop head at heart, I have always enjoyed SOPHIE at their most palatable, their most pop. The track is delectable and truly elevated from the original mix. 
LA CHIQUI BY ARCA FEAT. SOPHIE (2019)
In a moment of brilliance and trans excellence, Latinx trans icon Arca joined forces with SOPHIE to give us a moment. It is a very hectic moment, it is the most experimental offering in this list, it interpolates Spanish 'Menéalo(s)' (roughly translated into 'Shake It') with SOPHIE reciting poetry: "The beat is my boyfriend / Flowers of my love / Beat is my best friend." It is strange, bilingual, abstract and oddly cathartic towards the end, like two robots reaching their climax and sending us on our way to a better place. 
It's Okay To Cry is an excellent starting point for those unfamiliar with SOPHIE's earlier works. The electronic ballad showcases raw vulnerability in lyrics, but also some of the most delicate production in their discography. The song's ebbs and flows are masterful, and its ending is a beautiful climax of fireworks and vocals by Cecile Believe.
In SOPHIE's history, it was also the first time their voice and image were front and centre. The video, directed by SOPHIE and Nicholas Hardwood, served as a public expression of their transgender identity and marked new visibility for their artistry in music. 
INTERVIEW MAGAZINE: "Pop wunderkind SOPHIE synthesizes human and machine voices" by Cedar Pasori (2017)
Notoriously not into interviews, SOPHIE had a rare chat with Interview Magazine upon the release of "It's Okay To Cry" in 2017. The conversation hit on a range of topics from live performance to their collaborative process with artists. SOPHIE explained their method and brought clarity to a commitment to the music over everything else.
Why guest vocalist? "I was hearing the music with a voice that I don't have."
Why show yourself physically in the video now? "The intention has always been to be how I want to be and how I'm comfortable in the world, never to be anonymous. […] It's just expression. I'm always honest in what I put across."
Often portrayed as mysterious, I think interviews like this did a needed job at portraying SOPHIE as an artist in full awareness of their vision, doing it all at their own pace and unconcerned by any public confusion. The mainstream will always seek to interrogate radical queerness in favour of neat categories, and I feel SOPHIE's unapologetic expression in interviews like this moved the needle forward for all artists, everywhere. 
Images from BBC, The Guardian & i-D