The latest episode of Bald and Bankrupt explores the UK's crumbling communities. But does a return to Britain suggest the travelling days over?
He's one of the most famous faces on YouTube. For years, Benjamin Rich, aka, Bald and Bankrupt has been travelling to far away and sketchy lands in search of adventure in the most unlikely of places. After a brief hiatus, Benjamin is back and has unveiled his news dangerous location. And it's the UK!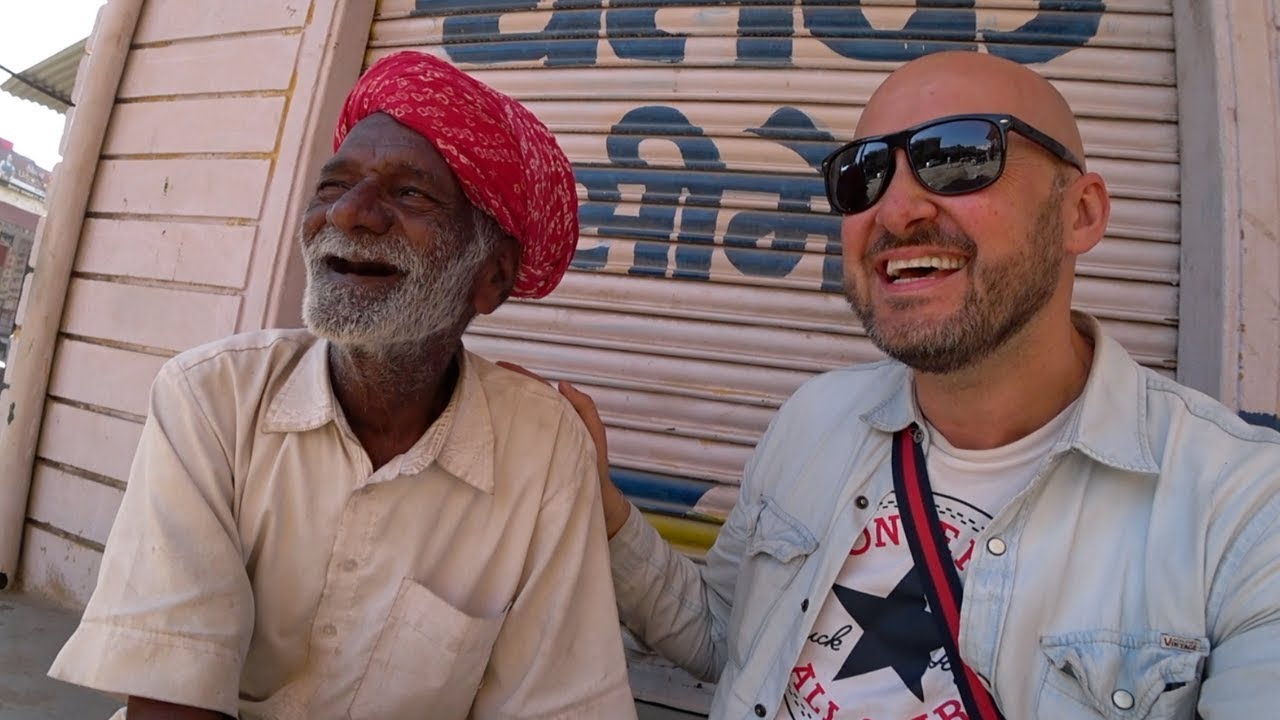 The English blogger and vlogger first started his YouTube channel in 2018 after his British business went bust and he filed for bankruptcy. He first moved to India and decided to vlog his adventures discovering unknown places. Benjamin immediately enjoyed his newfound freedom and began exploring other wild destinations that were off the beaten track.
The common thread amongst Benjamin's destinations is that they are unusual. When travelling, Benjamin avoids tourist attractions and museums. He prefers to explore the backroads, eat at the little family businesses, and talk to inconspicuous locals. Often, these traits lead Benjamin into some bizarre scenarios that couldn't be found on Trip Advisor.
Some of Benjamin's most successful videos are of his excursions to Eastern Europe. In June 2019, Benjamin took his camera and visited "Europe's largest poor Roma neighbourhood," in Slovakia. Lunik IX has a notorious reputation. It has one of the lowest living standards in Europe. The majority of the 2,500 inhabitants don't pay rent, and so, have no access to electricity, water and gas. Health standards are so low, in fact, that the slum is infested with scabies, meningitis, hepatitis and head lice.
Most people wouldn't dare to set foot in a place that has such a reputation. However, Benjamin arrived with an open mind and a warm smile, and to everyone's surprise, he received an even warmer welcome! Subscribers were quick to share how Benjamin proved their preconceived ideas of the Roma community wrong. "It's amazing how fluent some of those kids are in English," said one viewer. "The guy in the flat looks like a very kind person. Wish him the best," said another, startled at the humanity of the vlog.
In just over 4 years, Benjamin has travelled around the world, from Chornobyl to Haiti. He has explored almost every obscure location that is supposedly rife with danger and poverty, in the attempt to break down social stigmas. But in the latest vlog, fans were shocked to see that Bejamin's latest episode features a tour of the UK, visiting Cornwall, Blackpool and Bristol – to name a few.
In true Bald And Bankrupt fashion, the episode included interviews with everyday people on what life is like in disadvantaged and rundown communities. He also offered the viewers a brief history lesson into the disgusting levels of poverty in the UK and the decline of the British high street. One subscriber said, "Bald goes to Syria – "this is a beautiful country" Bald goes to Bristol – "is it safe here?" Viewers were surprised to see that the world's 5th largest economy had such stark levels of deprivation.
For fans of the channel, a return back to the UK indicates a sort of full circle moment for Benjamin. For over 4 years, he has been relentlessly travelling the world and, at some point, he will inevitably return back to blighty. In a recent interview, Benjamin addressed his upcoming plans for the vlog, "Bald and Bankrupt will be over and this chapter of my life will be over and I'll go and do something else creative. Probably, I'll become a photographer or I'll become a writer or something else, I don't know. But probably, I've got another nine months, a year left, and then adios amigos." It seems Benjamin will likely retire from vlogging, but his appetite for travel is still there.
In just 4 years, Bald and Bankrupt has changed the face of travel vlogging, racking up over 500 million hits on YouTube and 4.5 million subscribers. Its incredible popularity implies that travel enthusiasts are sick and tired of watching privileged backpackers staying in fancy hotels and exploring the 'top 10 hipster cafés to visit in Barcelona.' It is refreshing to see the world through an unfiltered lens.
In the age of social media, most of what we see is fake and edited. Bald and Bankrupt has redirected the camera towards real places, real communities, and real people, and for that, it's the greatest travel program on the web.