The Edinburgh Fringe Festival is returning this year with August jam-packed full of weird, wacky and wonderful shows!
Here's a quick run down of shows you really won't want to miss:
Around the World with Nellie Bly – Shedlight Stories
Venue 53, The Space at Surgeons Hall – Theatre 3
10:55
August 5-13 and 15-20
Age 5+ (6-12)
The year is 1889 and intrepid journalist Nellie Bly is about to embark on her biggest adventure yet: racing around the world to beat Jules Verne's famous fictional hero, Phileas Fogg […] She traverses continents, faces fierce ocean storms, and even adopts a monkey! But can she make it back in less than 80 days? Shedlight Stories uses puppetry, audience interaction and a host of colourful characters to bring this amazing true story to life and prove that adventure stories aren't just for boys. https://tickets.edfringe.com/whats-on/around-the-world-with-nellie-bly
This informative and immersive children's show will be fun for all the family!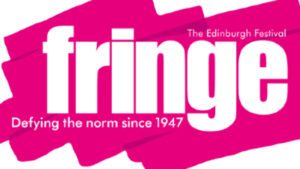 The Hippie Shakes – Sweaty Palms Productions
Venue 236, Greenside at Infirmary Street – Forest Theatre
13:45
August 5-13, 15-20 and 22-27
Age 16+
Based on a true story, this new piece of gig theatre is a distinctly female story of motherhood, survival and intergenerational cycles of abuse. Chickie is a woman divided. She is torn between her desire for freedom and her responsibilities as a mother […] Set during the turbulent 60s and 70s, this one-woman show combines intimate storytelling, dark humour and live music to tell a truly incredible story. https://tickets.edfringe.com/whats-on/hippie-shakes
I was lucky enough to see a very early work-in-progress performance of this show, it really is not one you want to miss.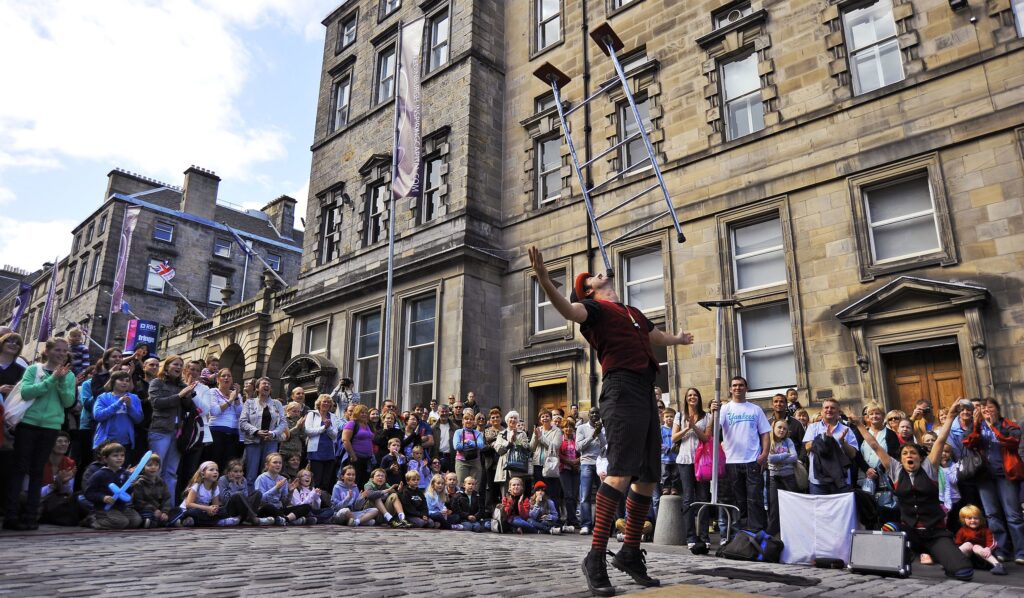 head/lining – Knuckledown
Venue 43, The Space at Symposium Hall – Annexe
22:15
August 5-13 and 15-27
Age 16+
A profound, thrilling mix of music and storytelling, head/lining is a lyrical deep dive inside the mind of a working-class white lad coming to terms with his life so far; from noxious upbringing to alcoholism and homelessness. https://tickets.edfringe.com/whats-on/head-lining
Writer/performer Charlie Heptinstall uses words and poetry in this spoken-word/indie-rock gig to confront themes of identity and mental health, examining Britain's ever-growing prejudice and obsession with class.
The show has been described as punchy and fast-paced, offering audiences an insight into the struggles that often go unspoken.
Sobriety on the Rocks – A Tad Kiwi
Venue 36, The Space on North Bridge – Argyll Theatre
12:20
August 15-20
Age 16+
It's Richard's fourth day in hospital, involuntarily detoxing, and he's itching for a drink. Cherie, his wife, is barely keeping her head above water. Jamie, their son, who's somewhere between a boy and a man now faces what life would be like without a dad, and Kimberley, the ambulance paramedic at Richard's crash has to face the past in order to be set free. https://tickets.edfringe.com/whats-on/sobriety-on-the-rocks
Written and performed by Renee Buckland and directed by Tadeas Moravec, this one-woman show from New Zealand is inspired by true experiences had by an alcoholic. This show looks truly gritty and engaging.
52 Souls – Chronic Insanity
 ZOO Playground
August 5-25
This show is an open and fun examination of death and our reactions to this terrifying inevitability. Using a pack of cards, the audience randomly generates a performance to understand humanity's obsession with, and ignorance about, death.
Some Other Mirror – Laurie Owen
 Pianodrome at the Old Royal High
August 5-9 and 11-12
A solo show about a gender identity crisis, in the high-pressure isolation of lockdown. The performer fights to come to terms with being a trans man and is visited by alternative versions of himself who offer their advice.
There are so many wonderful shows going on at the Fringe this year, this is just a small selection. And as the Fringe isn't always financially accessible for everyone, do keep an eye out at your local venues for any previews that may be going on. Previews are a great way to access theatre at a cheaper price and support the artists in their process.