An inspiringly brave Marcus Mumford uses music to share his truth
Opening up and revealing a deeply personal trauma to the world takes immense courage and Marcus Mumford has done just that. The lead singer of the Grammy Award-winning band, Mumford and Sons, has decided to share his story with the world through songwriting. He hopes that the sharing of his abuse will inspire other people to work on their own traumas. 
"I was sexually abused as a child," says Marcus Mumford candidly in a statement. He continues to share that his brand new solo single, Cannibal, talks about the "first of unhealthy sexual experiences" that Mumford experienced at an early age. Cannibal, is a brutally honest recollection and interpretation of his abuse, with hard-hitting lyrics such as, "I can still taste you in my mouth and I hate it. That wasn't a choice in the mind of a child and you knew it."
Mumford decided also to share his story with GQ Magazine, a brave and important choice of publication considering its mostly male demographic – who are also least likely to seek help regarding childhood sexual abuse. "Like lots of people – and I'm learning more and more about this as we go and as I play it to people – I was sexually abused as a child," he said. "Not by family and not in the church, which might be some people's assumption. But I hadn't told anyone about it for 30 years."
After sitting with the abuse for decades, Mumford finally decided to seek help from a therapist, who specialised in trauma. In the very first session, Mumford had to mentally revisit the trauma, and in doing so, immediately threw up. "Apparently, it's very common," Mumford recalled, "once you basically unhook the denial and start the process of removing some suppression, then it's very natural for that stuff to come out. I'd had problems breathing all my life. Not asthma but just, like, catching my breath."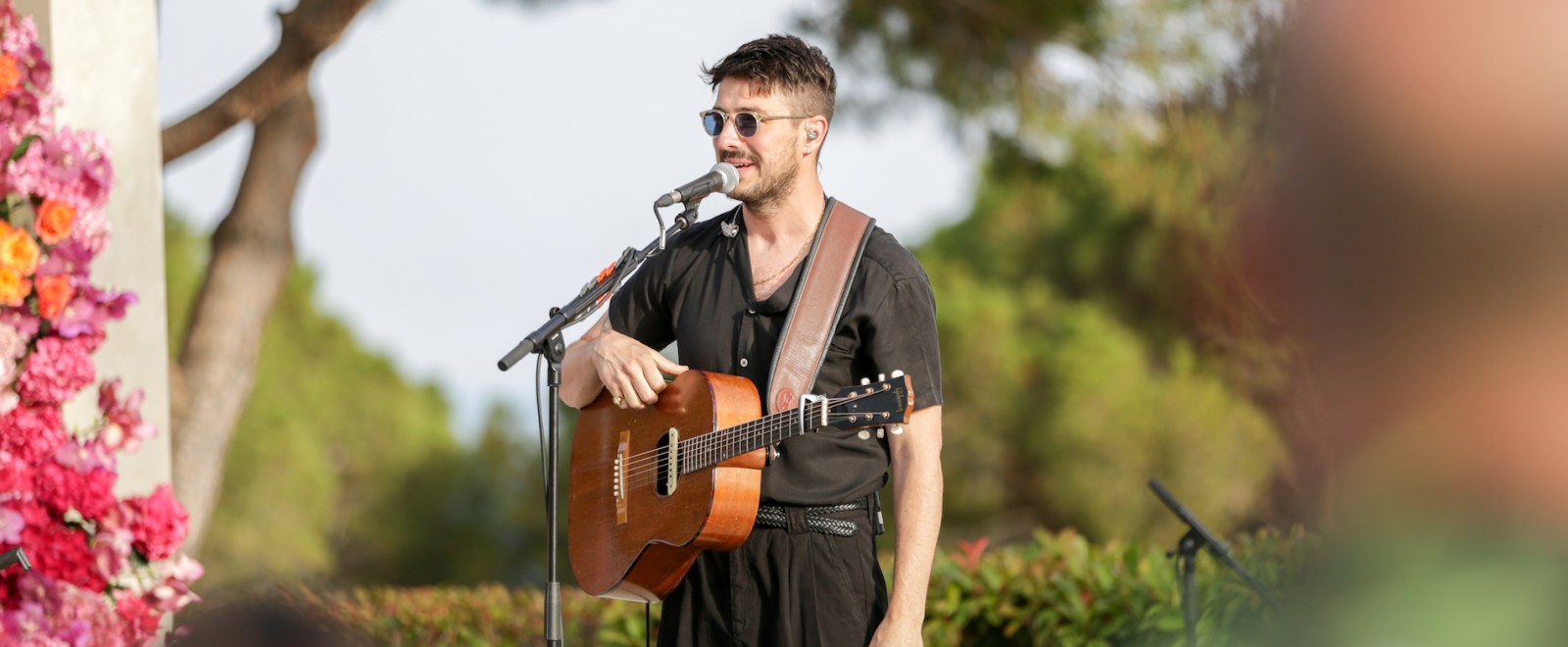 Mumford and Sons are one of Britain's best-selling bands of the 21st century. Their album, Babel, became one of the year's best-selling records. Their folky, old-English sound added to a heightened British patriotism that was prevalent around the 2012 London Olympic Games. Babel earned the band the prestigious Album of the Year at the 2012 Grammy Awards – a feat that few British artists have achieved. But, after the pinnacle of success, Mumford has little more that he needs to prove. Now it's time to work on the childhood traumas that a successful career has no doubt helped shelve. 
"I started sort of apologising for it, in my head," says Mumford, talking about the lead single, Canibal. "I felt like it [Cannibal] had to go first." Mumford's self-titled album is due out next month.