The two-episode premiere of The Lord of the Rings: Rings of Power has been uploaded to Prime Video. 
The first episode features deliciously gorgeous landscapes that accurately represent the lands of elves and dwarves, humans, ents, wizards and all manners of fantastical creatures created by J.R.R Tolkien in his Legendarium. Reviewers have outright called it "TV made for big screens." The show was created by Patrick McKay and John D. Payne, covering the world's Second Age.
It's essentially a prequel to the Hobbit and The Lord of the Rings series, following characters such as Galadriel (Morfydd Clark), Elrond (Robert Aramayo) and Gil-galad (Benjamin Walker). Critics have compared The Lord of the Rings: The Rings of Power to its most obvious competitor: HBO Max's House of the Dragon. Both are TV adaptations of best-selling high fantasy novel series with previous live-action incarnations.
The series is estimated to run for at least five seasons. Reviewers consider that the show makes bold promises through its world-building. The rings do not make an outstanding appearance so early in the show, though there's more than enough hinting through Galadriel, Elrond, and others of what's to come in the next episodes.
House of the Dragon had theirs in Game of Thrones, while Lord of the Rings had its own in the Peter Jackson films. They are both prequels.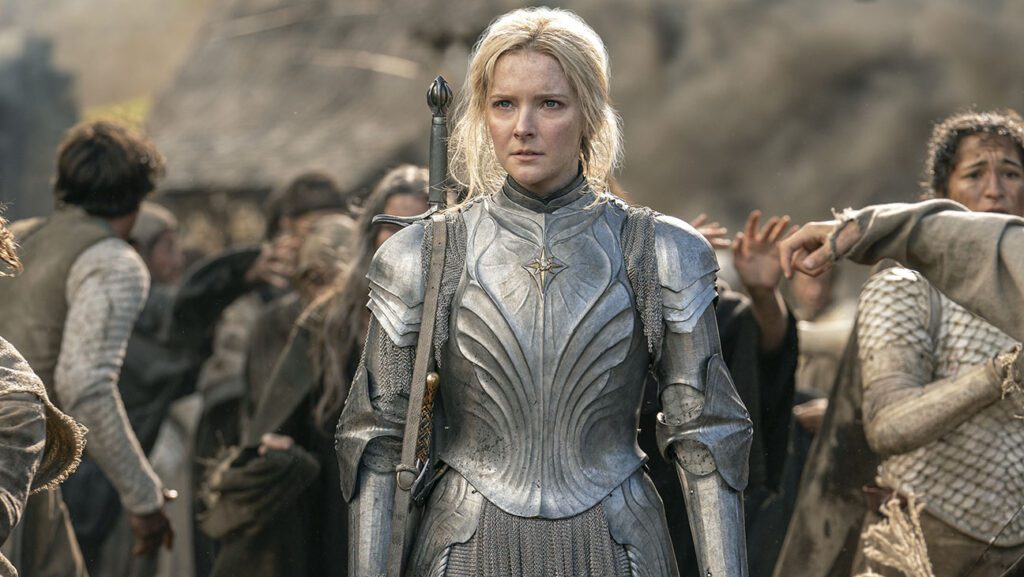 The work put into House of the Dragon's cinematic has been superb, though it cannot compare to the Rings of Power. Not even in the budget department, as this is supposedly the most expensive TV show ever made, with a reported astronomical budget of $465 million for eight episodes.
Many fans tuned in precisely because the Second Age of Middle-earth had never been depicted in movies, though book fans have expressed their displeasure at the liberties the showrunners took. 
The preview trailers tainted further interest for some due to the names given to many new characters.
They were considered inconsistent, a glaring criticism due to how detailed Tolkien's work on names, languages, and his motivation in designing the legendarium. The first trailer of the show has 1.5 million downvotes against 100k upvotes. 
As with many IP works taken to streaming, viewers already have high expectations before they even press play, and LoTR fans happen to have high standards with how Tolkien's work is portrayed.
Mysterious figures, survival situations, and political intrigue have earned this prequel worldwide attention. And, of course, the money put into the CGI, the costumes, and the art direction.