The Midnight Club is Netflix's newest teen horror show, admittedly, a relatively unexplored genre in the last few years
The most notable piece of teen horror in modern times was Nickelodeon's 'Are You Afraid Of The Dark?', and The Midnight Club seems to draw certain inspiration from the original show. 
The ten-episode series is inspired by Christopher Pike's young adult novel, with Mike Flanagan at the helm. Flanagan is Netflix's go-to director for horror series, with Netflix's Midnight Mass (2021), The Haunting of Hill House (2018), and The Haunting of Bly Manor (2020) lodged in his CV. 
The Midnight Club tells us the story of an enigmatic doctor running the Brightcliffe Hospice. Eight terminally ill young adults reunite at midnight to tell each other spooky stories, which start becoming real after one of the group dies mysteriously. 
Iman Benson plays Ilonka, a high school salutatorian diagnosed with terminal cancer. An idealist and academic, Ilonka comes upon Brightcliffe, the facility where her foster father can take her to be placed in hospice, hoping there could be a secret cure for her there. Instead, she stumbles upon other terminal patients sharing nihilistic stories that somehow stave off the feeling of dread from the awareness of their illnesses by implying there could be something far worse. Everything seems standardly dreadful until the first jump-scare, where the stories end up being more than just that. \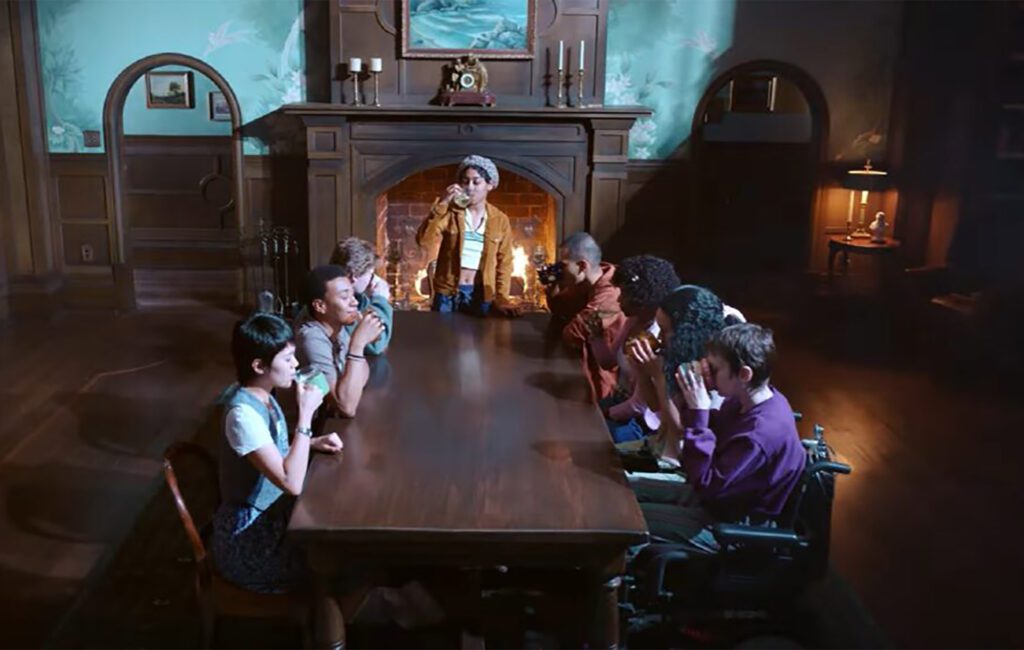 The story explores the existential dread and fear of certain death while mixing the patients' vulnerability and hope for a cure despite their suffering from terminal medical conditions. Some of the patients have different types of terminal cancer. Others have AIDS, one has depression. The series takes place in the mid-1990s. 
There are also ominous rituals, creepy nurses and a constant feeling of bleakness: if the characters survive the horrors at the hospice, they're still most likely going to die because of their illnesses.
The series premiered on Netflix on October 7th and stars William Chris Sumpter, Ruth Code, Aya Furukawa, Annarah Shephard, and Sauriyan Sapkota. Zach Gilford, Matt bindle, and Samantha Sloyan have recurring roles.
Good horror discusses the most primal human fears and ugly things that could happen to someone through storytelling and, most likely, jumpscares. Beyond fear, good horror storytelling instils a diversity of human emotions: compassion, empathy, and curiosity. The Midnight Club is an example of great horror. Grief and loss aren't easy to cope with, much less when everything is mysteriously trying to kill you at a hospital.