A targeted approach to decompression zones may help attendees with post-festival recovery
Mud, grime, rain, and slime may be pretty consistent with every festival-goer's experience. And the physical or spatial anxieties of attending a weekend-long music festival in the countryside are by no means trifling. The sleeplessness, the noise, hygiene (or lack of it), and the sensory overload, none of it is easy. Any seasoned festival-goer will tell you they've had moments when they've questioned their commitment to an erratic festival itinerary or to $30 fries. And, it's worth noting how physical discomfort or inconvenience bleeds into the overall experience of attending a music festival. So, when it comes to dedicated decompression zones or chill-out spots that are designed to help attendees de-compress or relax, certain parameters are of utmost significance.
Mental health first aiders are usually trained to look for signs of stress, anxiety and panic attacks, and provide immediate psychological care. However, music festivals can also make an effort to help alleviate the physical constraints of a frantic weekend. But, do all music festivals need spaces for attendees looking to wean themselves away from the visual or auditory overload? In a way, yes.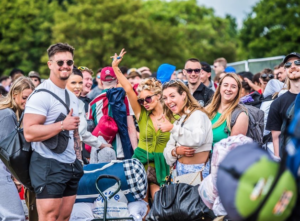 It boils down to what makes a festival experience 'worth it.' Is it the music, the camaraderie, the lack of routine and the sense of being a part of something relevant for a weekend? Or, is it something more elementary, like being away from home for a weekend and not having to think about rent or inflation for 48 hours? While the answer may vary on who you ask, assistance with mental flare-ups is a necessity for all. This calls for physical spaces and set-ups that can act not just as a retreat but also as a sort of therapy – one that also helps in the transition to post-festival recovery.
The priorities
Attention to substance usage and a realistic approach to the psychedelic experience is a must-have for the post-pandemic festival circuit. One organization working to tackle this issue is The Loop, a UK-based non-profit NGO promoting harm reduction and wellbeing through drug checking, especially at festival sites. One of their main priorities is to educate festival-goers about the importance of the set and setting.
"When someone decides to take psychoactive drugs, they are taking something which has the potential to change their perceptions, feelings and thought patterns. How this shift in conscious experience unfolds is still influenced by other factors," their website points out.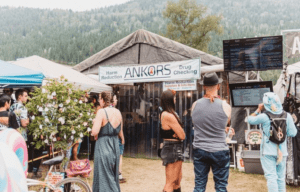 "If you're too cold – or too hot – when taking drugs you're more likely to have a bad time. The weather can also increase your risk of coming to serious harm. Hot weather increases the chance of you getting too hot on MDMA and suffering hyperthermia, which can be fatal. If it's very cold you can pass out on drugs like alcohol and GHB and suffer hypothermia," it adds. 
PsyCare is another such organization run by harm reduction specialists that works towards protecting the mental and physical health of festival attendees (they've worked with festivals like Sofft Nights and Another Love Story). But, besides crisis management and psychedelic first aid, health services at music festivals can also provide decompression zones equipped to help attendees with post-festival recovery.
Down to brass tacks
For attendees in their 30s or 40s, a music festival is a gruelling affair. According to American Addiction Centers, fifty-seven% of people attending live music events admitted to using alcohol or drugs, with more than 93% consuming alcohol. It's important for all attendees (especially older ones) to stay hydrated, flush out toxins and also work towards reducing inflammation and soreness. Returning to work after a three-day stint of sleeping in cramped positions and relying on beer and chilli cheese fries for sustenance is truly hard, and no number of Instagram reels can make you feel better. Unless of course, your post-festival recovery begins from the site itself.
Grounding, DIY activities, decompression zones, and attention to some basic endurance-building workouts can truly help festival-goers maintain their stamina and also recuperate quicker post an unpredictable weekend. Immersive indoor experiences are a great way to help attendees cope with the rigours of a strenuous weekend.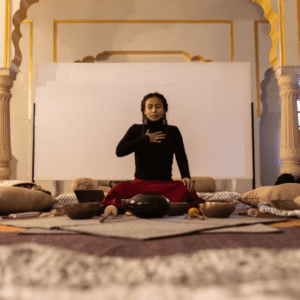 Massages and some basic sleep care units are also great ideas and can help attendees cope with a demanding festival itinerary. The idea is to help attendees get back to their lives as painlessly and quickly as possible. Educating attendees on natural supplements and helping them balance their serotonin levels after the festival can go a long way in post-festival care. 
Certain foods can also help festival-goers replace the serotonin levels in their brains, which can help regulate their mental health the morning after the festival (pairing high-tryptophan foods like turkey, chicken, milk and tuna with high-carbohydrate foods can spike your insulin levels and move a greater amount of the tryptophan to the brain, producing more serotonin). 
At their core, festivals need to graduate to a more intelligent design – a more resourceful, informed, and helpful model that can offer leisure and care to a broader demographic without them having to resort to luxury experiences or premium services.