Daniel Kaluuya is one of the most recognizable faces in African-American director Jordan Peele's films
Daniel Kaluuya is noteworthy for being a great actor on screen and on stage. His most recent work was in Nope (2022), a neo-western sci-fi horror film directed by Peele, with Kaluuya starring as OJ. And, he's already won an Academy Award, two BAFTA Awards, two Screen Actors Guild Awards and a Golden Globe Award, as well as having a promising film career both in and outside the UK. As part of our African-British Stories series, we'll tell you the story of how Kaluuya achieved success in his career as an actor.
Daniel was born in London to Ugandan parents. His mother raised him on a council estate in Camden Town, along with his older sister. His father was mostly absent due to UK visa regulations and having lived in Uganda for most of his life. 
His mom described him as an energetic child, and she put him down in an after-school drama group to keep him out of trouble. As part of his BAFTA acceptance speech, he mentioned how he's a product of arts funding within the UK.
Kaluuya's first credited acting role was in 2006 as Reece in the BBC's Shoot the Messenger. Then, he joined the cast of Skins as Posh Kenneth, even writing a couple of episodes during the first two seasons of the show. His years working on Skins were, in his own words, "like a university experience".
And, as Kaluuya's credits grew, so did the relevance of his roles. Soon, the young actor was playing the lead role in Roy Williams' Sucker Punch at the Royal Court Theatre in London, winning the Evening Standard Award and Critics' Circle Theatre Award for Outstanding Newcomer.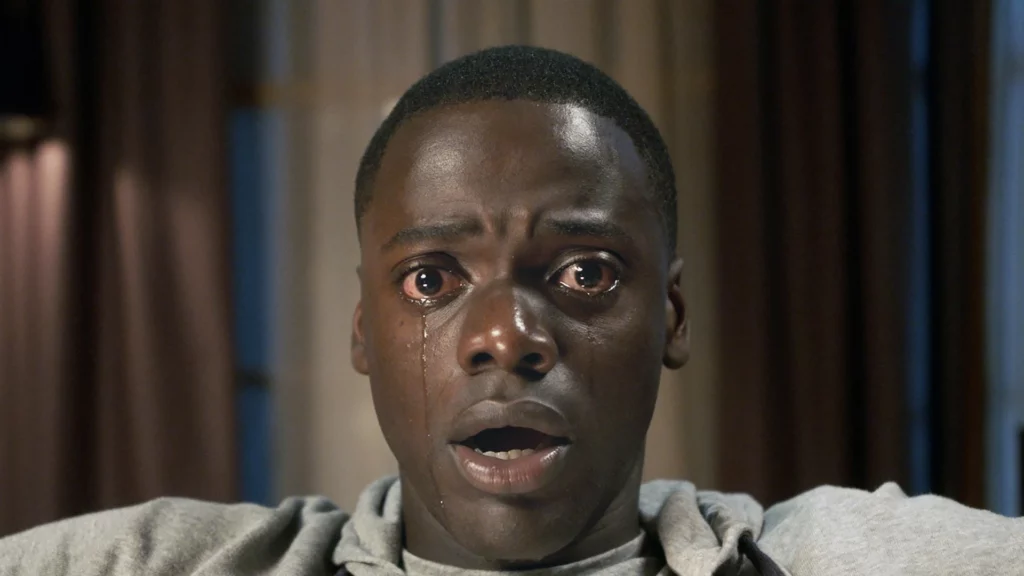 Though, many critics agree that Kaluuya's star-making gig was Jordan Peele's 'Get Out' (2016). After appearing in Kick-Ass 2, The Fades and even an episode of Black Mirror, he attracted the attention of Jordan Peele, who would cast him in 'Get Out'. The film received critical acclaim, and Kaluuya was praised for his effective cinematic balancing playing an African-American hero. 
He was also cast in the MCU's Black Panther and on a number of other shows and films. These include the dystopian Netflix drama titled 'The Kitchen', HBO Max movie 'Judas and the Black Messiah' (which earned him a nomination at the Academy Awards for Best Supporting Actor) and a feature film based on Barney & Friends produced by his own production company, 59% Productions. As of writing, the film is still in pre-production.
In the present day, Kaluuya is a living example of the importance of funding arts and providing opportunities to Black and afro-British actors and actresses.