Birmingham Pride: 2022's Last Pride Event
As September rolls around, the first of the autumn months marks the UK's final pride event and parade, with Birmingham Pride announcing their long-awaited line-up and activities ahead of the special weekend.
The event, held in early autumn from the 24th-25th of September, has taken it up a notch this year for its 25th anniversary, with well-known headliners Becky Hill and 90s Pop Group Steps set to take to the stage. Other acts include former Spice Girl Melanie C, Ella Henderson, Dreya Mac and some Birmingham locals, including drag acts Fatt Butcher and Yshee Black.
But that's not it for drag, BBC Three's Drag Race UK is making a feature in the form of season two star, Tia Kofi, who will be sure to put on a piping hot performance on the weekend.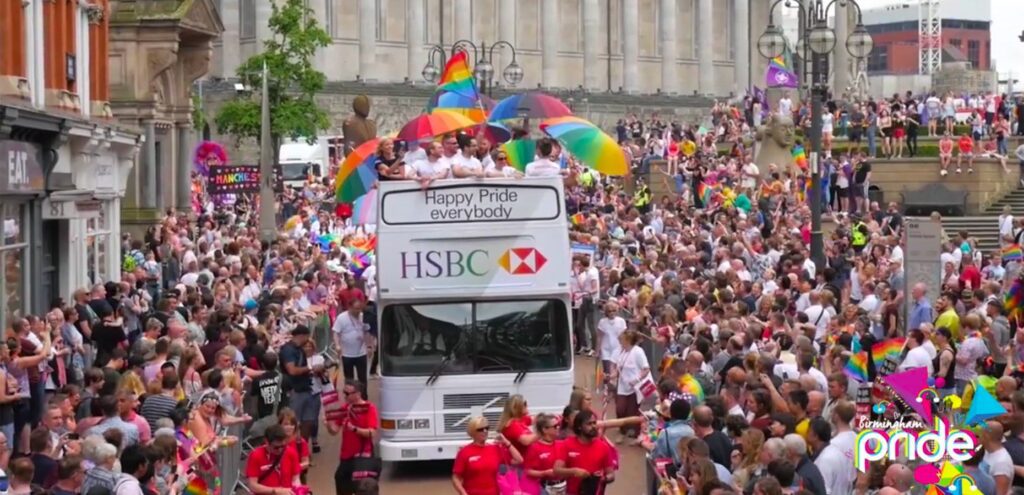 Additionally, the event, held at the Smithfield site plans on introducing several different stages and arenas, including the main stage, a dance arena, a cabaret stage and 'the future stage'. Each stage will come with its own set of unique and entertaining acts set to create an unforgettable atmosphere.
Tickets for the event, including access all areas, will be set at £70, but are not necessary if you still wish to celebrate! As usual, Birmingham Pride has coordinated the Birmingham Pride Parade, a march that starts at the heart of Birmingham City Centre in Centenary Square before making its way to the heart of the event, the LGBTQ+ Village. It's expected that up to 75,000 spectators will line the streets to watch the colourful and creative floats, marchers and walking participants. 
Following the line-up announcement, a spokesperson for Birmingham Pride said of their hopes for the event, "Birmingham Pride weekend is the climax of year-round activity, where we all come together to celebrate LGBTQ+ achievement, life and love. A 'safe space' where our community can be who they want to be without fear or prejudice."