Friends has been re-released in China with LGBTQ+ censorship, causing fans to complain via Weibo, trending the #FriendsCensorship.
Friends is one of the most quintessential classical sitcoms of the '90s. So, many 90's kids and families grew up watching the iconic six best friends go on about their comical lives.
But, the same couldn't be said for those living in China. Friends only began airing legally on local streaming platforms iQiyi and Sohu in 2012. And, it was eventually taken down once both platforms' licensing deals ended in 2013.
When HBO Max's Friends: The Reunion special reignited the spark of nostalgia in fans of the show, the streamers, along with newcomers Bilibili and Tencent Video, re-licensed the entire show.
Friends then began streaming on China's most prominent platforms just last week, though fans were surprised upon noticing many of the most memorable scenes were cut out. As a result, #FriendsCensored became a trending topic on Chinese social media platforms until even the hashtag was censored after obtaining 60 million views in one weekend.
One particular storyline, where Ross's ex-wife got into a relationship with a woman, was butchered completely. And, the reason for this radical change to one of the show's most popular plotlines raised eyebrows, particularly as these events happened on the very first episode of the show.
On top of that, other sexually suggestive lines have been altered, including when Ross mentions how women can have multiple orgasms. This line was changed to instead infer that women have endless gossip. Consequently, many comments, including one that received more than 81,000 likes, explained how this specific line reinforces a well-known negative stereotype about women while invalidating feminine sexual desire.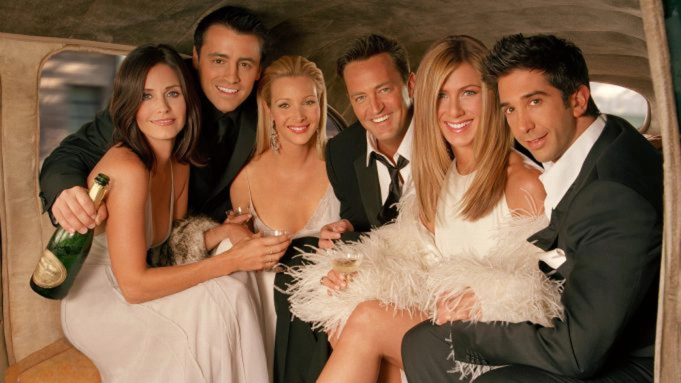 The reasons for these changes to the Friends plot can be traced back to 2016 when China began tightening the rules around presentable content in media. Guidelines released in China explained how TV shows shouldn't include storylines revolving around gay couples or what the document referred to as "vulgar, immoral and unhealthy content." That also includes infidelity and one-night stands.
Since fans were painfully aware of those censorship rules, it meant they'd already watched the original storylines play out in available subtitled pirate copies. So, most of them were looking forward to reviving these nostalgic characters and plots on their home screens without resorting to possibly illegal streaming services.
As Friends was already so popular in China, the unnecessary and unhelpful censorship and dumbing down of essential character arcs and backstories prompted many fans to complain via Weibo and other social media.
Even Friends: The Reunion was censored when it aired, dropping cameos from Lady Gaga, BTS and Justin Bieber, as they had all enraged Chinese nationalists one way or another in the past. With such strict rules,  many questions have been raised on the lengths China will go to control available content.