What Does Another By-Election Win For The Tories Mean?
What Does Another By-Election Win For The Tories Mean?
[simple-author-box]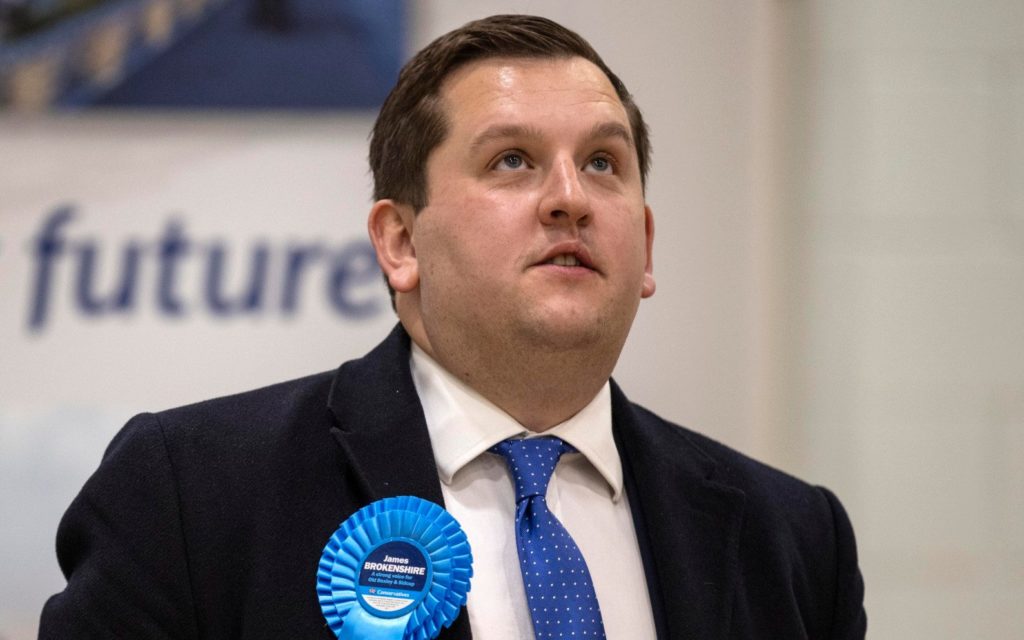 The Conservatives have held the safe seat of Old Bexley and Sidcup in the first in a series of closely watched parliamentary byelections.

Louie French was elected as the new MP, taking the place of the well-liked former cabinet minister James Brokenshire, who passed away in October from lung cancer.
Bexley is a traditionally strong area for the Conservatives and the party has held the constituency in its current form since its creation in 1983. After a relatively short campaign, French won 11,189 votes – ahead of the closest challenger, Labour's Daniel Francis, who got 6,711.

The Tories' majority in the 2019 general election of nearly 19,000 was cut to 4,478 – but given turnout was deemed to be low, at 34%, the vote share will be pored over more closely. There was a 10.3% swing to Labour.
The by-election turnout was significantly lower than the general election two years ago, with just 34% – 21,788 people – casting a vote. This was down from the 46,145 votes cast in 2019 – a turnout of almost 70%.
What does it mean?
Well, this by-election indicates two things. The first is that the polls are about right as far as the Conservative-Labour battle is concerned: the Conservative vote is disaffected but not yet really moving to Labour; the Labour vote is up on 2019 but not yet on a trajectory back to government. Essentially, it is everything a dispassionate observer of the polls would tell you.

Although the south London constituency has been blue for decades and was represented by the former Tory prime minister Ted Heath in the Commons, the result will add to the success of Boris Johnson's constituency.
Canvassers on the doorstep during the campaign said voters were concerned about recent increases in the cost of fuel and energy, allegations of sleaze in Westminster and migrants crossing the Channel in small boats.
The Tories had been expected to hold on to Old Bexley and Sidcup, which has never returned an MP for another party, but the Government is thought to be more concerned about another upcoming vote in North Shropshire on Dec 16, triggered by the resignation of Owen Paterson.
Voters will also elect a new member for Southend West early next year, after the former MP Sir David Amess was killed in October. Speaking at the count on Friday morning, Mr French paid tribute to Mr Brokenshire,
"He fought for the people of Old Bexley and Sidcup every single day," he said, adding that his predecessor had an "enormous impact" on local people.
Old Bexley and Sidcup (UK Parliament) by-election result:
CON: 51.5% (-13.1)
LAB: 30.9% (+7.4)
REFUK: 6.6% (+6.6)
GRN: 3.8% (+0.6)
LDEM: 3.0% (-5.3)
Conservative HOLD.
Louie French, the Tory candidate, won the election in a speech addressing his win said, "Those people sent a clear message. They want an MP that will work with the Government to deliver on their priorities.
"Tonight we made history together, by becoming the first home-grown MP for our area." He added
He vowed to, "work tirelessly to repay the trust that you've placed in me and I will not let you down".
"My focus will now be delivering on those promises that I made during the campaign – get our fair share of London's police officers, securing more investment for local schools and hospitals, protecting our precious green spaces."
Twitter user Rob Jacques said: "I get that you have to be upbeat, but a turnout of 34 percent at a time when the government discipline is shot to pieces is a catastrophic failure of campaigning." 
45 councillors are elected across the 17 electoral wards of the borough. The next elections are due to take place on Thursday 5 May 2022.