Remembering Virgil Abloh's Most Iconic Moments
Remembering Virgil Abloh's Most Iconic Moments
[simple-author-box]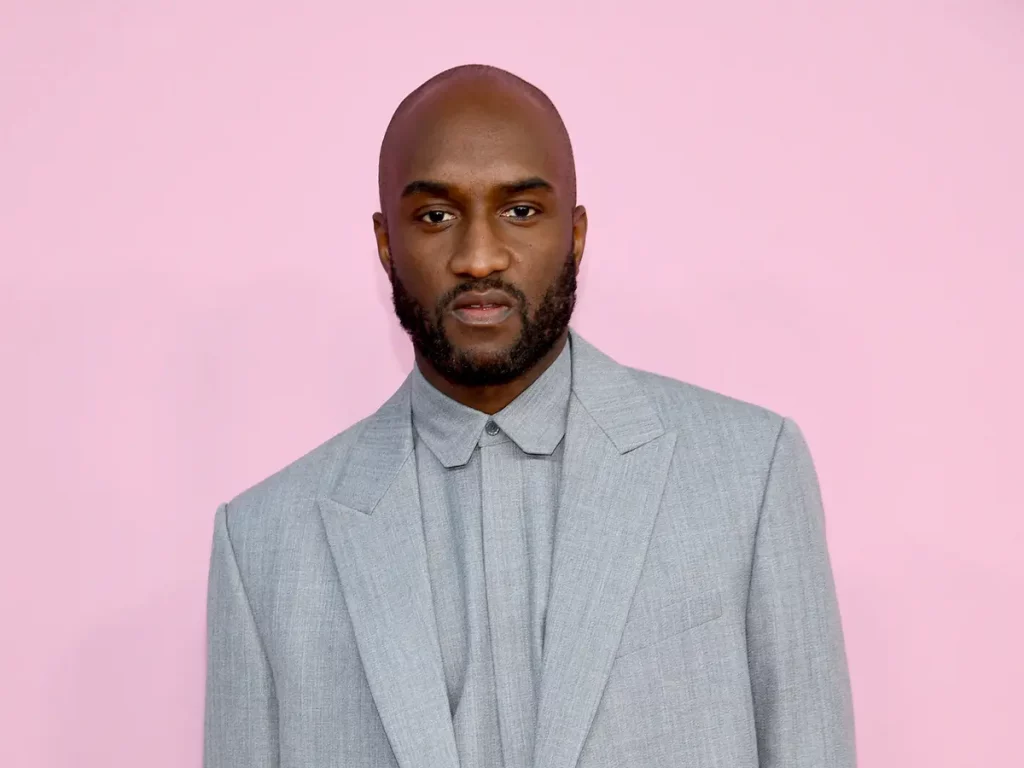 Remembering Virgil Abloh's most iconic moments in fashion. The fashion mastermind, renowned for the creating of high fashion streetwear and Creative Director of Louis Vuitton has died after silently suffering from a rare form of cancer for two years.

Abloh is survived by his wife Shannon, his children Lowe and Grey, his sister Edwina, and his parents Nee and Eunice.

Despite battling such a challenging illness, the first Afro-American Director of Louis Vuitton, Abloh is remembered for his dedication to craft and originality.
He managed to pave ways and open doors for greater equality in high art and fashion, defeating elitism and inspiring the next generation for years to come.

We take a look at the iconic moments that made his career.


"Everything I do is for the 17-year-old version of myself," – Virgil Abloh
2009 Fendi Internship
We begin the journey in the year of low rise jeans and baker boys hats, 2009. After graduating with a Masters In Architecture from the University of Illinois, Abloh interned at the high fashion powerhouse Fendi, alongside none other than Kanye West pinpointing the beginning of a strong friendship and fashion partnership.

"I paid them 500 dollars a month," said then-CEO Michael Burke.


2011 Donda Creative Director and Grammy Nomination
In 2011 West appointed Abloh to be Creative director of his creative agency, Donda then to be artistic director for the Jay Z/West collaborative album Watch The Throne. Designing the album covers for My Beautful Dark Twisted Fantasy and Watch the Throne led to Abloh securing his first Grammy nomination for Best Recording Package.


2012/2013 Pyrex Vision/Been Trill Era
In 2012, after establishing a creative relationship and forming a DJ crew with DONDA colleagues Matthew M. Williams Heron Preston, Justin Saunders and Florencia Galarza, they founded the Tumblr-inspired streetwear brand/stunt Been Trill. Breaking the internet with their high-priced streetwear notable for its Rocky Horror Show style graphics and $100 shoelaces.

Then, in 2013, Abloh founded his first fashion house and arguably most legendary venture with the high-end streetwear brand Pyrex Vision, later rebranded as Off White. The company was described by Abloh as, "the grey area between black and white as the colour off-white" to fashion critics.


"In a large part streetwear is seen as cheap. What my goal has been is to add an intellectual layer to it and make it credible."
— Abloh, on the inspiration behind founding high-end streetwear label, Off-White.
2018 Off White Collaborations
With a then-established fashion brand in over 8 countries, Off White embodied Abloh's love for collaboration. Working with over 15 different brands in his lifetime and creating iconic collections each time.
For example in early 2017, the company collaborated with Nike on "The Ten", which was a revamped sneaker collection featuring Air Jordans, Converse, Nike Air Max and more. Then in April 2018, the company collaborated with IKEA on furniture targeted towards millennials.
The collection was named Markerad, which is a Swedish word meaning "clear-cut; crisp" and released in 2019.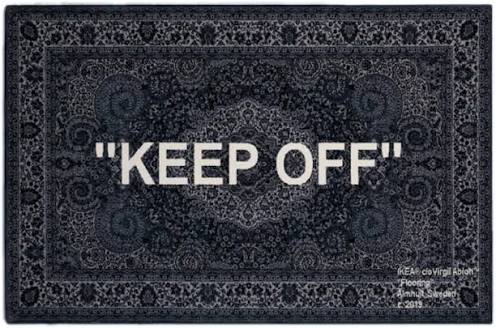 Off White x IKEA Keep Off Rug
2018 Louis Vuitton Creative Director
By the end of 2018, with Off White being ranked one of the hottest labels in the world, Louis Vuitton hired Abloh as artistic director of their menswear line, making him the first Afro American to lead the brand.
This officially broke the mould in fashion giving "outsiders" a seat in the fashion industry and debunking elitism, with rappers such as Kid Cudi and ASAP Nast walking the runway for his debut show. Abloh showed this collection for Louis Vuitton at the 2018 Men's Fashion Week at the Palais-Royal gardens in Paris.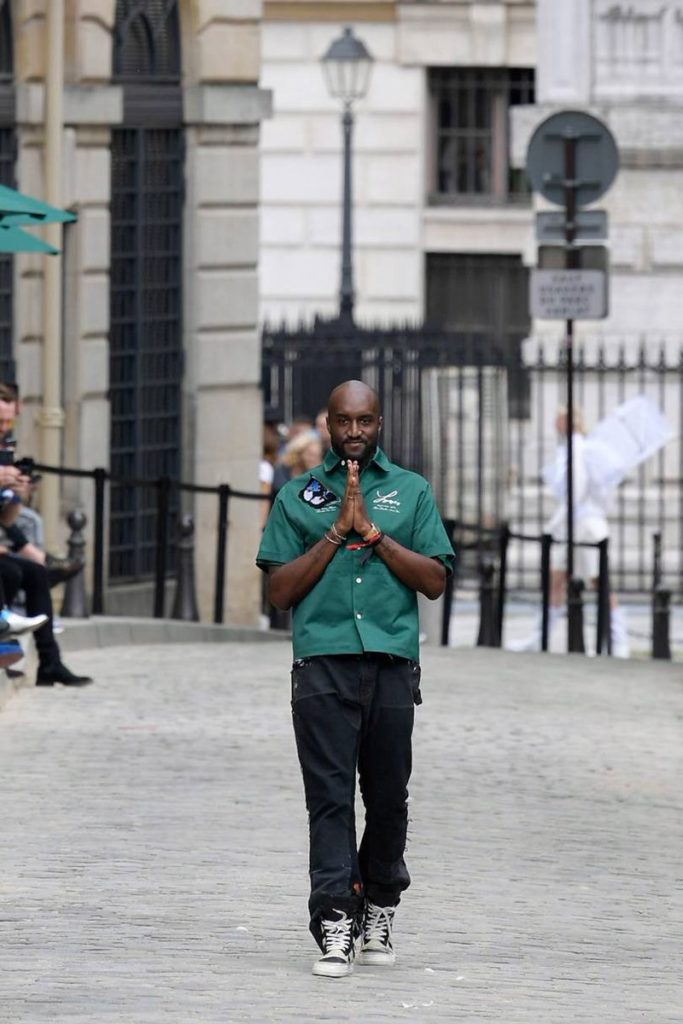 2019 CFDA Nomination
In 2019, Abloh was chosen to be a part of the board of directors for The Council of Fashion Designers of America. In this year he also created a custom Off White gown and veil, with "Till Death Do Us Part" scribed on the veil for Hailey Bieber.
2020: Mercedes Collaboration
Again with Virgil bridging boundaries between worlds he collaborated with Mercedes Benz to conceptualise a G‑Class car called Project Geländewagen.
"This marks the unification of two worlds: fashion and art with automotive. The objective is to push the boundaries of each respective creative realm and reimagine the luxury landscape," says the Mercedes Benz website

They also released the Project Maybach just days after his death, with a blessing from his family on December 1st.


2021 Abloh's Passing
An announcement on his Instagram revealed that the fashion maverick sadly passed away after privately battling an aggressive form of cancer on the 28th of November.

Whether you recognise him as Creative director of Louis Vuitton or founder of luxury label Off-White, Virgil Abloh was a multi faceted icon: an entrepreneur, DJ and designer. His legacy has manifested in clothing, accessories, cars, furniture, artwork and music.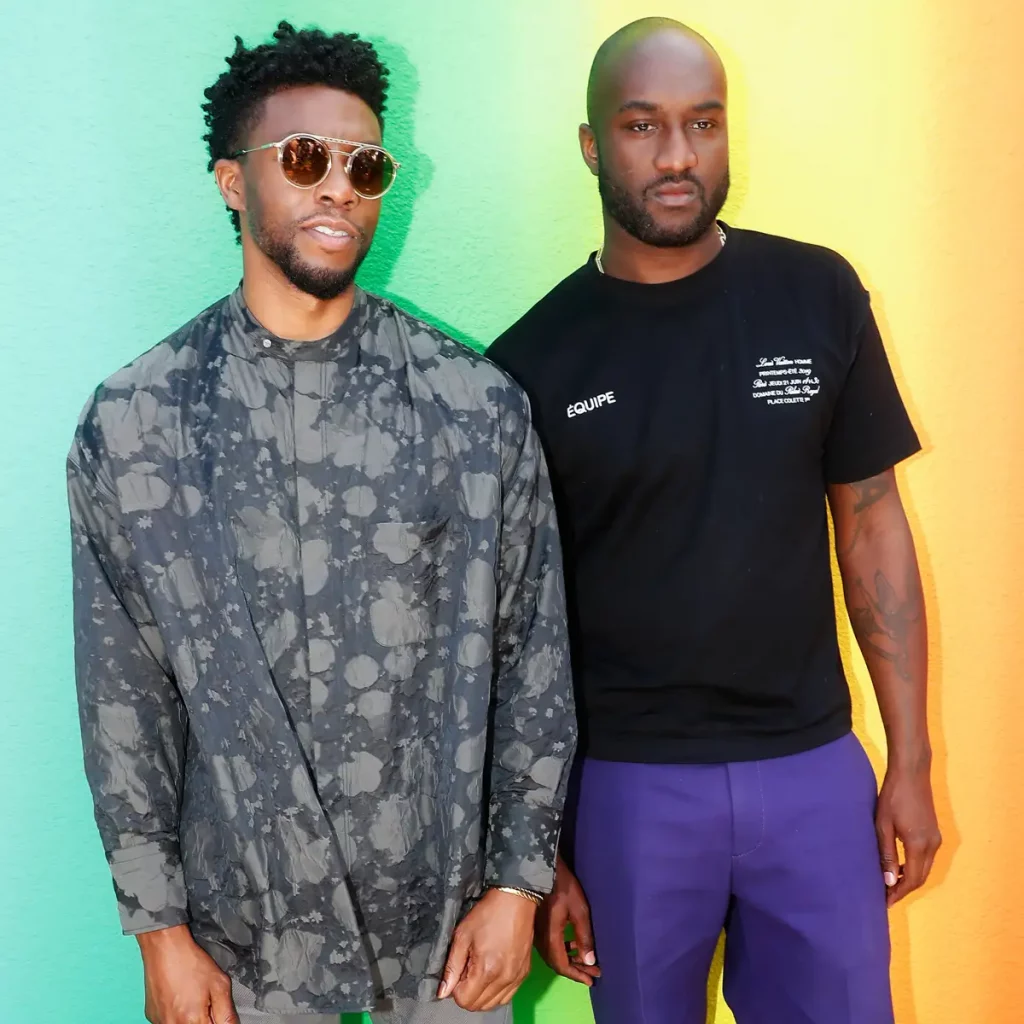 His silent battle with a chronic illness contrasting with flourishing contributions to his industry and representation of Black Americans is reminiscent of Black Panther actor Chadwick Boseman who also passed away after battling a terminal illness last summer.