Kim Kardashian and Pete Davidson – What We Know So Far
[simple-author-box]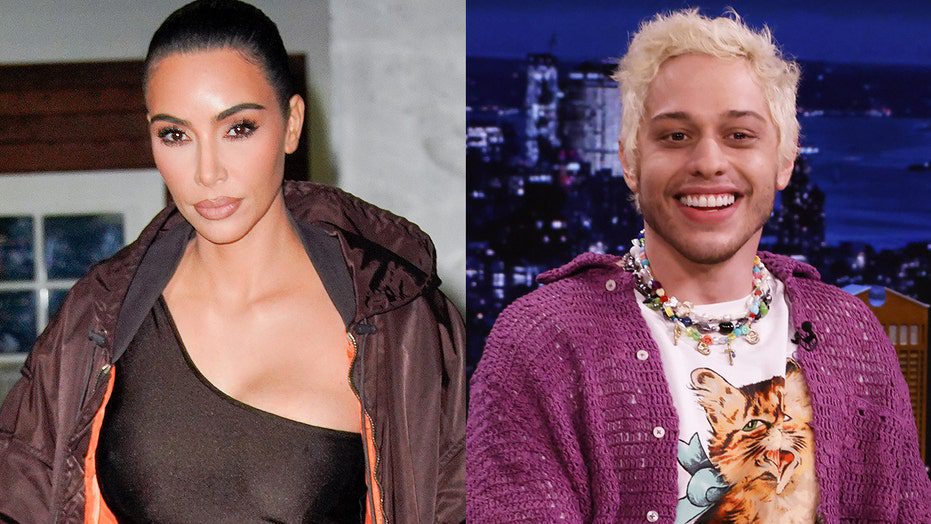 The Internet goes crazy almost every day about the possibilities of two celebrities dating each other. With all the pictures circulating on Kim Kardashian and Pete Davidson holding hands everywhere, kissing on-screen, and hanging out in elite places, could it be that these two celebrities are up to something more than platonic?
The latest celebrity news has everyone speculating whether or not these two are actually dating or just having fun with their fans on social media. Let's take a look at the timeline of their relationship and what we know so far:
Kim Kardashian West, 41, and Pete Davidson, 27, were first seen on-screen during Kid Cudi's birthday celebration back in January 2019. At the time, Kardashian was still married to Ye, who was then still named Kante West. Davidson was once engaged to pop star Ariana Grande back in 2018, though they eventually split up. Not that this saved Davidson from being featured in the lyrics of Grande's Thank U, Next.
View this post on Instagram
The next thing we know about Davidson and Kardashian is that they are holding hands on a theme park ride at Knott's Scary Farm in Buena Park, California. They had been accompanied by Kourtney Kardashian and her fiancé Travis Barker. This public outing with friends let people know that Davidson's and Kardashian's social circles tend to overlap.
We might as well label it a platonic outing where she held her friend's hand during the more extreme parts of the theme park ride, as we can see in the pictures. Kim Kardashian has already kissed Davidson on-screen during her Saturday Night Live hosting debut, with fans raving and roaring with laughter on social media. In one of the SNL sketches, Kardashian played Jasmine while Pete played Aladdin.
While this might've seemed like an inoffensive comedy skit as a million others have been featured on the show, some fans could see the tiny sparks between them.
Considering that this is Kim Kardashian we're speaking of, that didn't stop the fans from going crazy, especially in the wake of Kardashian's divorce from Ye. Everyone wants to know who's going to be Kim's next partner, even though she has already told E! News that she's having the time of her life and not interested in dating anyone right now.
View this post on Instagram
However, many fans seem to take the dating theories of their favourite celebrities a little too far. Just a couple of pictures of the two of them alone are enough to get the Internet crazy about the possibilities of Davidson and Kardashian dating. 
Four days later, the next thing we know about these two is that they are now in New York, spotted dining at Campania on Staten Island. Some insiders revealed that the dinner for two had been arranged by Davidson himself, who wanted to eat at the place's roof. 
Just a day later, on November 3, Davidson was seen with his friends at a Manhattan A-list private club, Zero Bond. Moments later, Kim Kardashian follows through with her friend Jonathan Cheban.
As per an interview between Kardashian and Us Weekly, she was falling for Davidson and enjoyed his company so much that she's excited to see where things go. That was right after Davidson addressed rumors on Late Night With Seth Meyers.
View this post on Instagram

Davidson's birthday rolls by on November 16, where he's joined by Kim and her mom, Kris Jenner. Both of them were once more spotted holding hands, this time in Palm Springs.
The fancy dinners haven't stopped coming either. On November 21, Kardashian and Davidson were dining at Giorgio Baldi in Santa Monica, holding hands and wearing baseball caps until the paparazzi prompted them to leave. A picture obtained by DailyMail.com made things even more suspicious by revealing a hickey under Davidson's left ear.
If you've been following the latest celebrity gossip, then you know that Kim Kardashian and Pete Davidson are rumored to be dating. The Internet has gone crazy about these two celebrities in the past, thanks to their publicized relationships. This one doesn't seem to be any different in the scandalous department.
Is it possible that these two stars could finally find love with each other? Or do they enjoy teasing us for fun?
Only time will tell!