Astrology for the Month of September: "Texts From the Ex"
Astrology for the month of September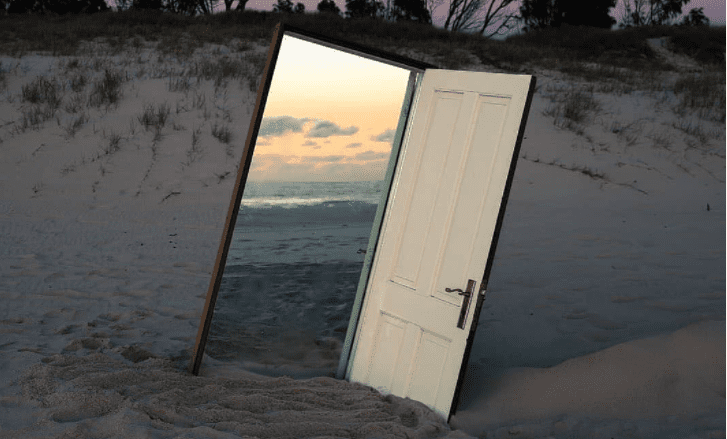 6th of September – New Moon in Virgo
A time of fresh starts and new beginnings, New Moons are when the sky is in complete darkness with the moon out of sight. It is a beautiful moment to plant seeds of manifestation and intention for this new chapter. This New Moon is in Virgo – the logical, critical thinkers of the zodiac and this full moon is here to make shit happen. Today is the day to take stock of what you want and how you can break things down into smaller steps.
We all know having a big dream can be a little overwhelming at times but this New Moon is here to open some doors that may have been too heavy to open by yourself. The sun and moon in Virgo trine with Uranus, the planet of rebellion and innovation. This energy helps us be exact and ruthless in claiming what we want. Look at what house Virgo rules in your birth chart to get a hint of where this New Moon will be opening a new chapter for you.
10th of September – Venus enters Scorpio
The planet of love and beauty enters Scorpio, the sign of depth and passion. Today is a juicy day to plan some sexy time with your partner or yourself. We want it all, not just the pretty stuff on the surface, expect lots of deep conversations and passion in the air today.
17th of September – Venus squares Saturn
Saturn is the planet of rules and tradition (as my favourite astrologist, Madi Murphy, puts it, Saturn is our "Leather Daddy"). Leather Daddy is here to make sure you check off that to do list before giving you the reward. Uranus is squaring Venus, our planet of love, beauty and money. Reminding us that you have to put the work in. Look at how you are spending yourself energetically and financially, are you making wise investments with your time? Are you truly present with your loved ones? During this transit brush up on where you are putting in the effort to maintain your relationships and career.
20th of September – Full Moon in Pieces
This is going to be a dreamy Full Moon in the zodiac sign of sensitive empathic pieces. Full Moons illuminate the sky and bring everything to the surface, so grab some tissues because in watery pieces expect tears. Embrace whatever emotions come up during this Full Moon, they need to be felt and processed so you can let go. Tears are the best cleanse and after the last few months collectively we need this emotional release.
22nd of September – Libra Season is here
After a few weeks of dotting all our Is and crossing our Ts during Virgo season we can start to enjoy harmonious Libra season. Our social lives get a burst of new energy as we leave grounded Virgo and enter airy Libra.  Libra is all about peace and harmony and we can expect to see this in our relationships. Today also marks the first day of Autumn and in true Libra style we are in total harmony with equal hours of daylight and night.
27th of September – Mercury Retrograde
I hoped you milked the beginning of the harmonious Libra season as today the planet of communications goes retrograde. Yep, so expect miscommunications, travel delays and texts from the infamous ex. You have been warned, now is a time to surrender to slowing down, tie up any loose ends from that project you started a few months ago and triple check before you click send on that email to your boss.