The Queer History of Blues Music
The Queer History of Blues Music
Blues music is often seen as male and straight. Artists like Led Zeppelin, Eric Capton, ZZ Top and Jimi Hendrix were known for their swagger; the genre of blues-based guitar music even became known as "cock rock."  Muddy Waters' 1955 "Mannish Boy" declared "I'm a man!/I spell M, A, child N/That represents man!" Muddy Waters bellows on his great 1955 "Mannish Boy."
There's another, older version of the blues, though, that was considerably less straight and a lot less male. Scholars believe the first recorded blues song, from 1910, was performed by Johnnie Woods, a female impersonator and ventriloquist. Dressed in women's clothes, Woods would take the stage with his dummy, Little Henry, a man pretending to be a woman pretending a male doll was singing the song. 
We don't know whether Woods was queer, but we do know that his version of the blues was not about declaring himself a man, but about winkingly presenting gender as something to be pulled on, tossed about, and played with.
As a marginalized and sexually explicit music, blues in the early twentieth century became an outlet for queer themes and queer people. Frankie "Half-pint" Jaxon was another female impersonator who performed songs in which he sang both male and female parts.  Gladys Bentley (1907-1960) performed in Harlem in the 1920s wearing men's clothes and singing about her lesbian relationships. She even married a white woman in a public ceremony (though she also married men over the years.)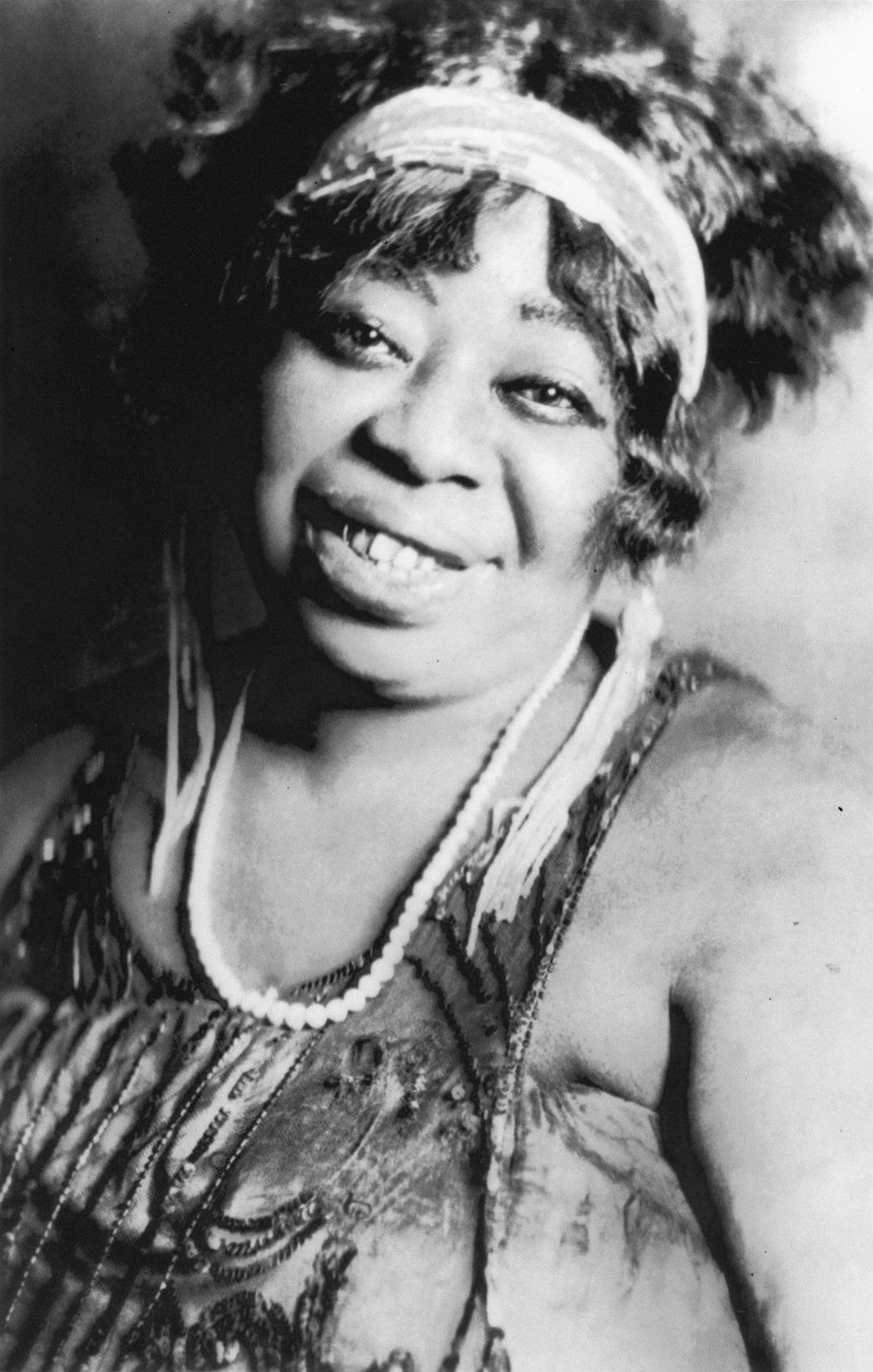 Ma Rainey and Bessie Smith, the two most important early blues vocalists, were both bisexual. Smith was rumoured to have slept with Josephine Baker, who became known for a raucously sexual Paris stage show. 
Rainey's relationships with women were even more well-known: in 1925 her home was raided by police who discovered her in the middle of a lesbian orgy. Her song "Prove It On Me Blues" had cover art with Rainey in men's clothes approaching other women on the street, and lyrics which dare the (closeted? lesbian?) listener to come to the obvious conclusions:
[nectar_single_testimonial testimonial_style="bold" color="Default" quote="They say I do it, ain't nobody caught me
Sure got to prove it on me
Went out last night with a crowd of my friends
They must've been women, 'cause I don't like no men.""]
Rainey also had a song called Sissy Blues, in which the narrator laments losing her man to queer love:
[nectar_single_testimonial testimonial_style="bold" color="Default" quote="My man got a sissy, his name is Miss Kate,
He shook that thing like jelly on a plate…
Now all the people ask me why I'm all alone
A sissy shook that thing and took my man from home."]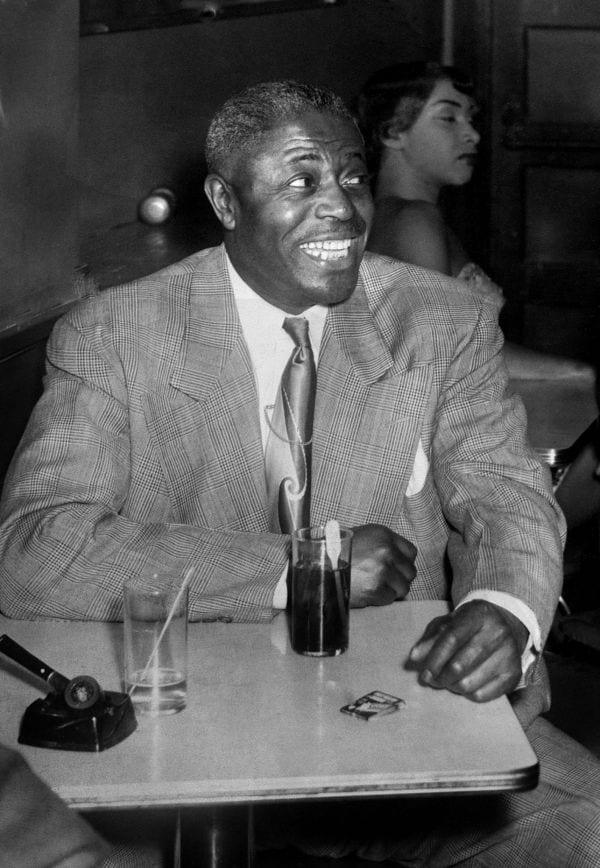 Rainey was hardly alone in singing explicitly about queer relationships. George Hannah's, "The Boy in the Boat," whose title is a slang reference to the clitoris, included the lyrics, "When you see two women walking hand in hand/just look 'em over and try to understand." It also talks about parties where only women can go. Kokomo Arnold's 1934 "Sissy Man Blues," is half derogatory, half longing:
[nectar_single_testimonial testimonial_style="bold" color="Default" quote="I woke up this mornin' with my pork grindin' business in my hand/
Lord, if you can't send me no woman, please send me some sissy man.""]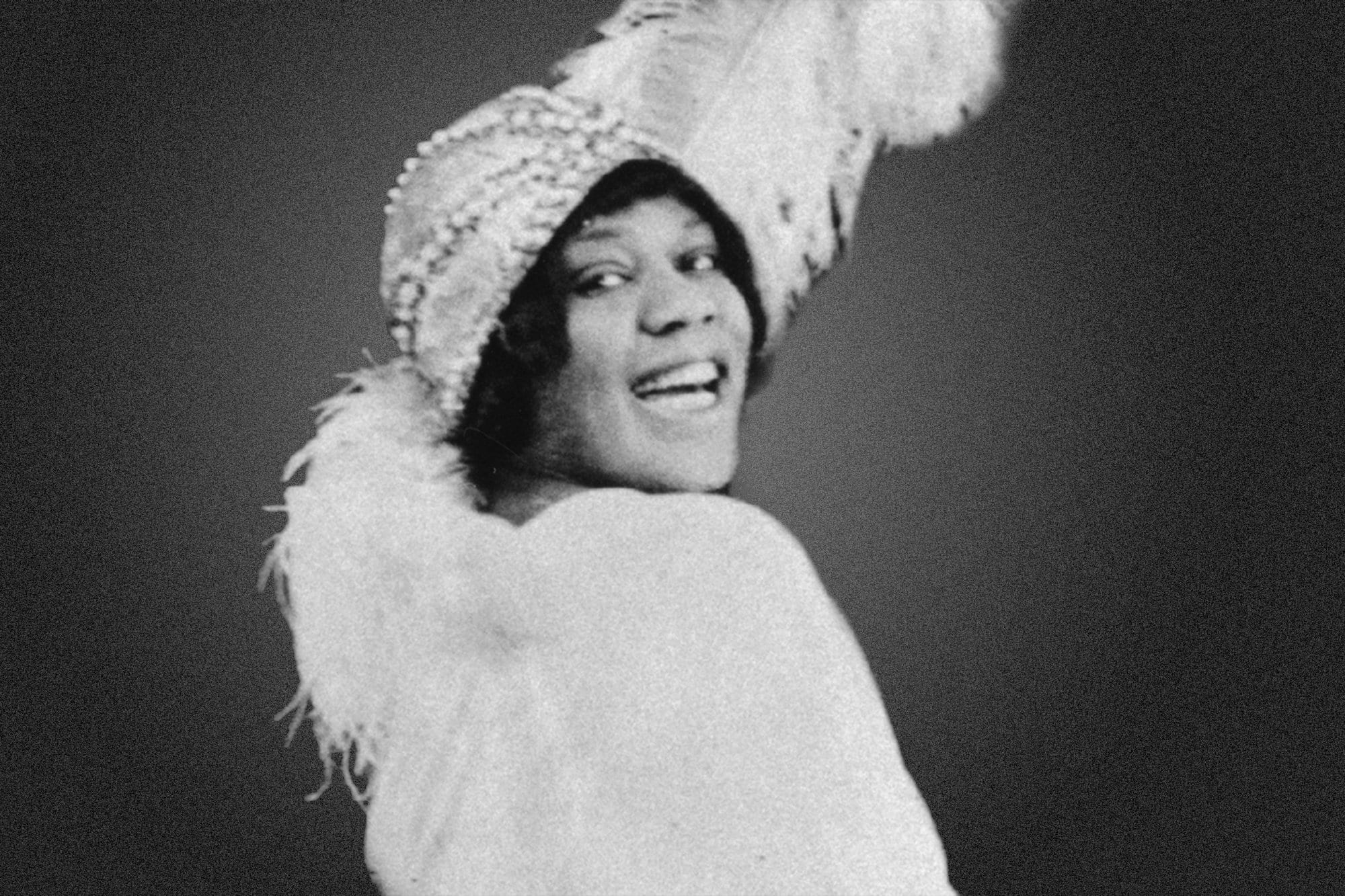 Other performers adjacent to the blues scene — jazz pianist Billy Strayhorn, jazz singer Billie Holiday, Harlem Renaissance poet Langston Hughes, gospel duo (romantic and otherwise) Rosetta Tharpe and Marie Knight — were also queer.  Muddy Waters' "I'm a Man" rejected white racist labels, whereby all African-American men were referred to as "boy." Rainey, Smith, Jaxon and the queer Black community they were part of confronted racism in a different way—not by demanding gendered parity, but by slyly sidestepping white gendered standards. Long before Lil Nas X, queer Black performers had decided that making a deal with the devil at the crossroads was a lot less fun than having sex with him, or, as the case might be, her.  
Today, performers like Frank Ocean, Lizzo, serpentwithfeet, Cardi B, and many others have come out as queer. We tend to think that this is new, or that today's lyrics and performers are more open about alternate sexualities than people were in the past. But Black music has always been queer music. Ma Rainey will prove it on you.
If you want to find out more about queer artists, check out our article on queer rappers you need to know.