Marzz in Conversation with Chapter Z
Marzz in Conversation with Chapter Z
[nectar_single_testimonial testimonial_style="bold" color="Default" quote="I was still trying to figure out who I wanted to be. I just really learned to love myself because I had a really hard time doing that and I wanted to express that through Cleopatra."]
Marzz has a central focus for listeners: for them to enter tomorrow's world through her mind. Drawing inspiration from the planet Mars' fiery-red intensity, the rising R&B singer/songwriter (who hails from Louisville, KY), hopes to teach others to embrace their uniqueness.
Born Laria McCormick, Marzz grew up in the church as many of her family members — including her mother and grandmother — were ministers. She began singing in the children's choir at age 4 but quickly realized that she didn't like all the attention. Marzz' shyness, paired with suppressing her queer sexuality under the pressures of the church, initially forced her to hide inside her own bubble.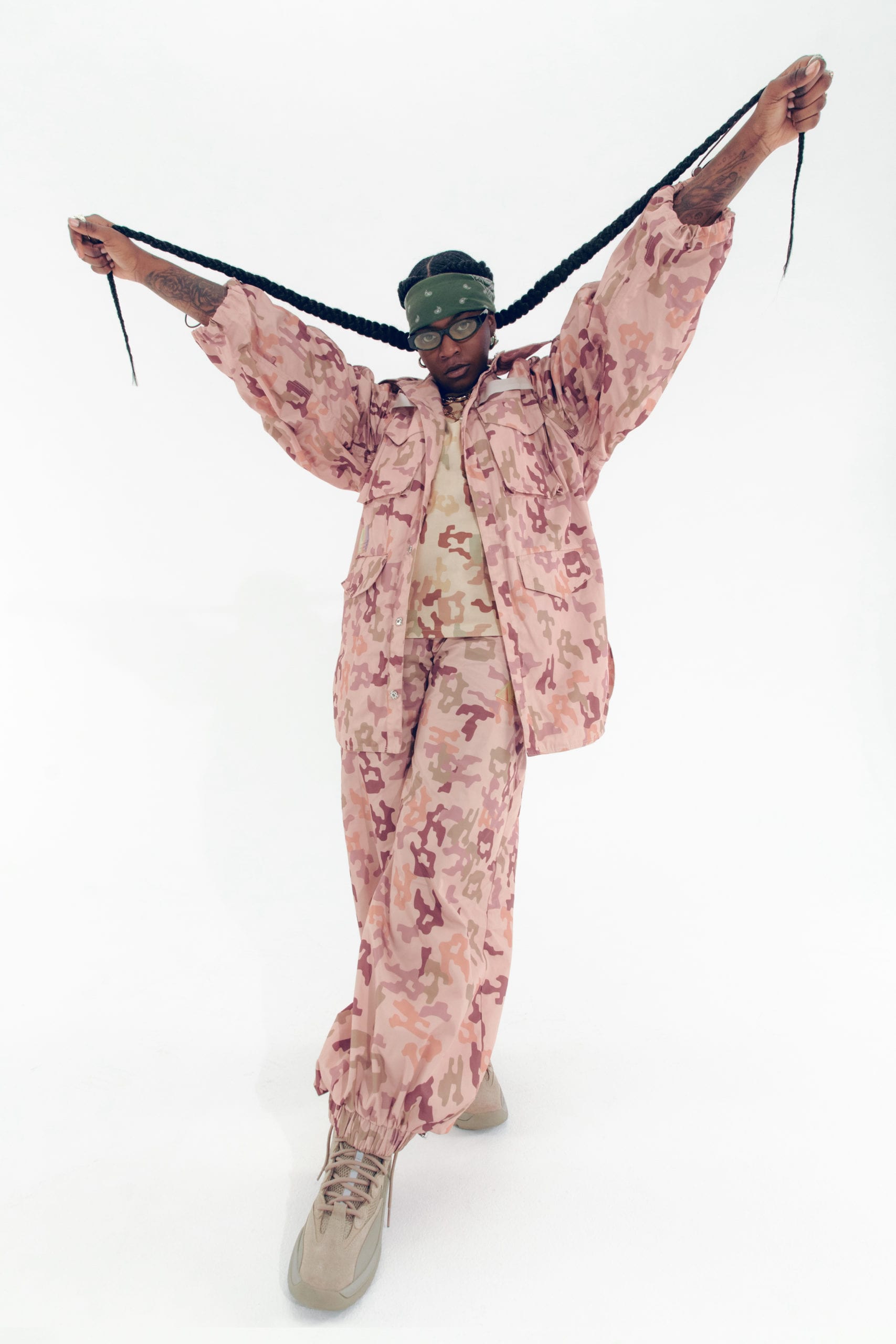 Photo of Marzz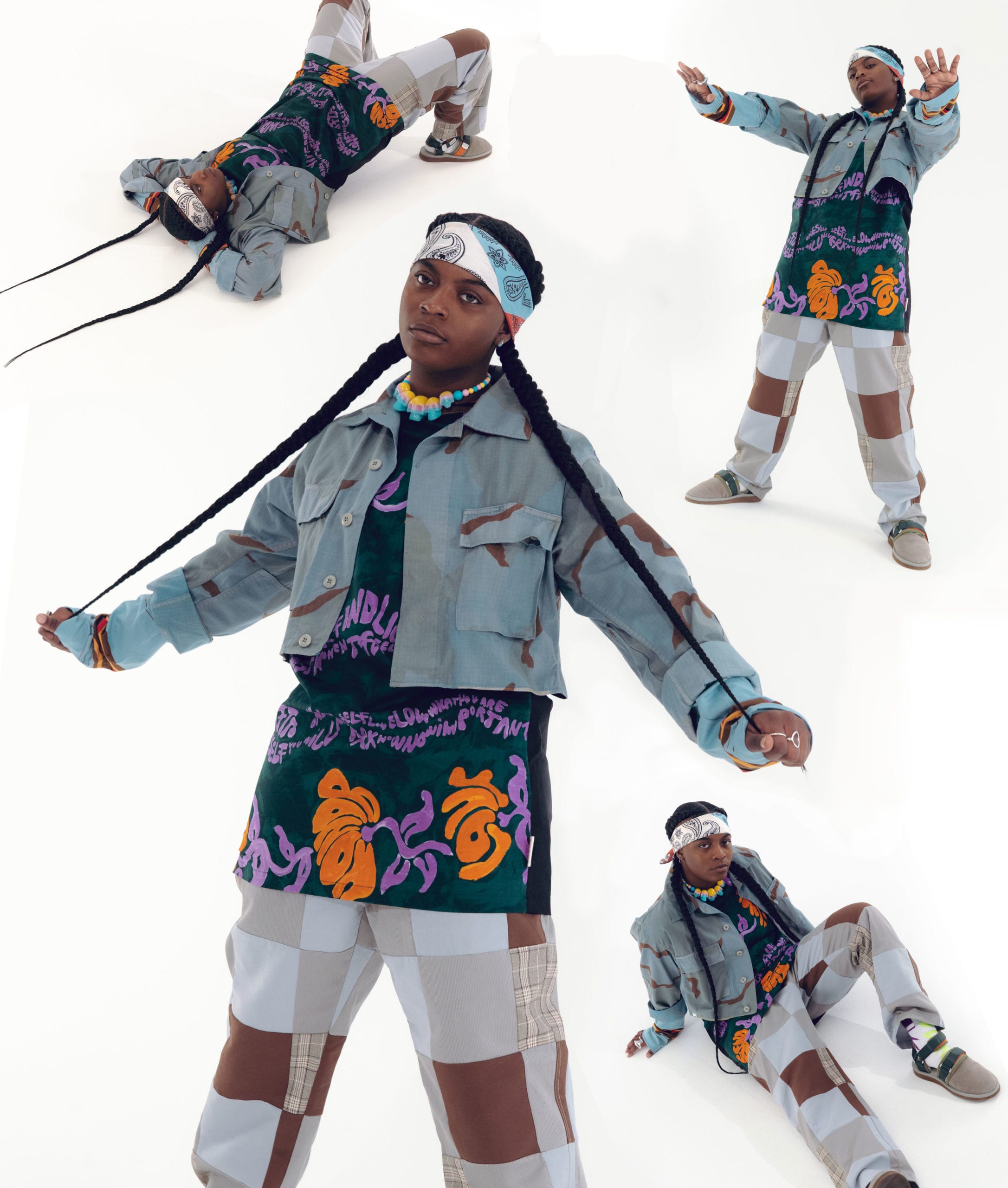 Photo of Marzz
The singer soon found solace through a mixture of secular and gospel artists, including Beyoncé, Lauryn Hill, Mariah Carey, Erykah Badu, Kirk Franklin, Kim Burrell, and the Clark Sisters. At first, Marzz considered pleasing her mother by going to bible college to learn how to become a pastor. But she knew her passion lay within secular music. So after coming out in high school and having fellow students cheer on her talents during pep rallies, she built the confidence to take being an R&B artist as a serious career.
Marzz transformed the words she scribbled in various notebooks (she currently has 29 of them) into R&B freestyles, which she then uploaded on Instagram. Along with the freestyles, she began to upload covers of popular R&B artists including Teyana Taylor and Ella Mai. Then in late 2019, Marzz's talent caught the attention of none other than one of modern music's pioneers: Timbaland. The legendary producer reached out to Marzz to record a handful of tracks and shared her talents on his Instagram page, not only boosting her growing fan base but changing her life. As fans continue to discover Marzz, she hopes her music will fuel their imagination to create their own narratives — almost like a magic spell.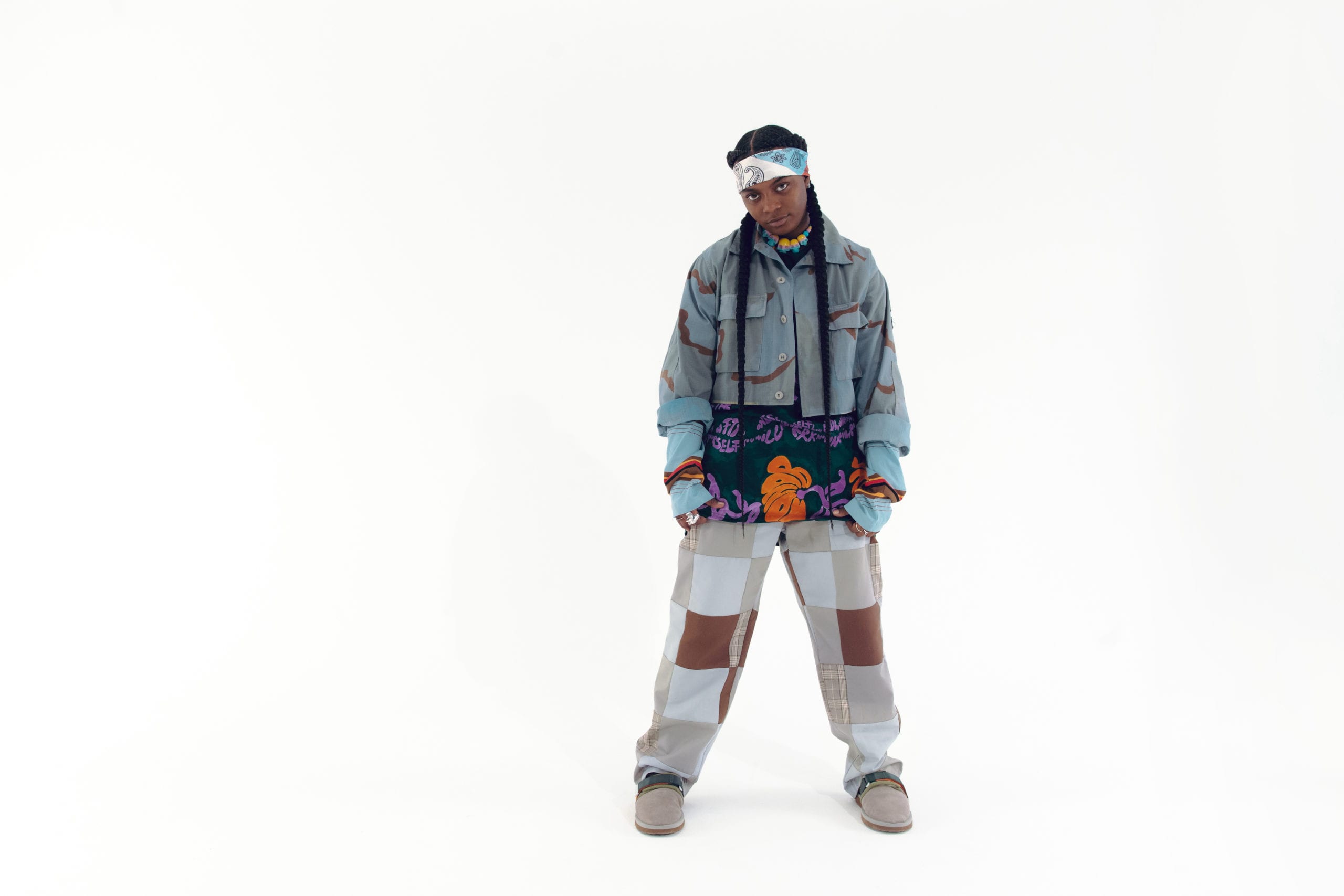 Photo of Marzz
CZ: Who is Marzz?
M: I really just want it to be known that I'm a loving person. Really, I can't really describe how mysterious I am. I guess it's like me being unique is what I'm trying to say. Okay, being myself, being okay with loving me, you know. I guess just coming to the point where you're very comfortable with yourself as a person.
CZ: How did the movement start? Where did the name come from?
M: Originally, my name back in high school was going to be Poppy Mars. My manager was talking, we had a meeting one day and he was like, so what's your stage name? [We changed it to] Mars. That's different, but let's change it to z. So we make that unique. I'm really into astrology. Mars is a red planet I like to put as me being furious. I'm on fire. I'm a ball of fire. I really just captivated around that and just me being unique. There's never been life put on Mars, or there's never been a sign of life on Mars until now. But I kind of put that into my own. I'm unique. I'm different-  I'm also a Sagittarius 
CZ: Was there a particular song growing up that made you want to make music?
M: I'm really like Lauryn Hill. A lot of the Clark sisters, a lot of Kiki Sheard, a lot of Erykah Badu and a lot of Keyshia Cole. Whenever my mom put on Erykah Badu, I knew she was cleaning time on a Sunday. The Sister Act is what really made me like, gravitate towards more of Lauryn Hill and really gravitating to different things that she did in the movie. My Mom's a minister, so I also grew up in the church.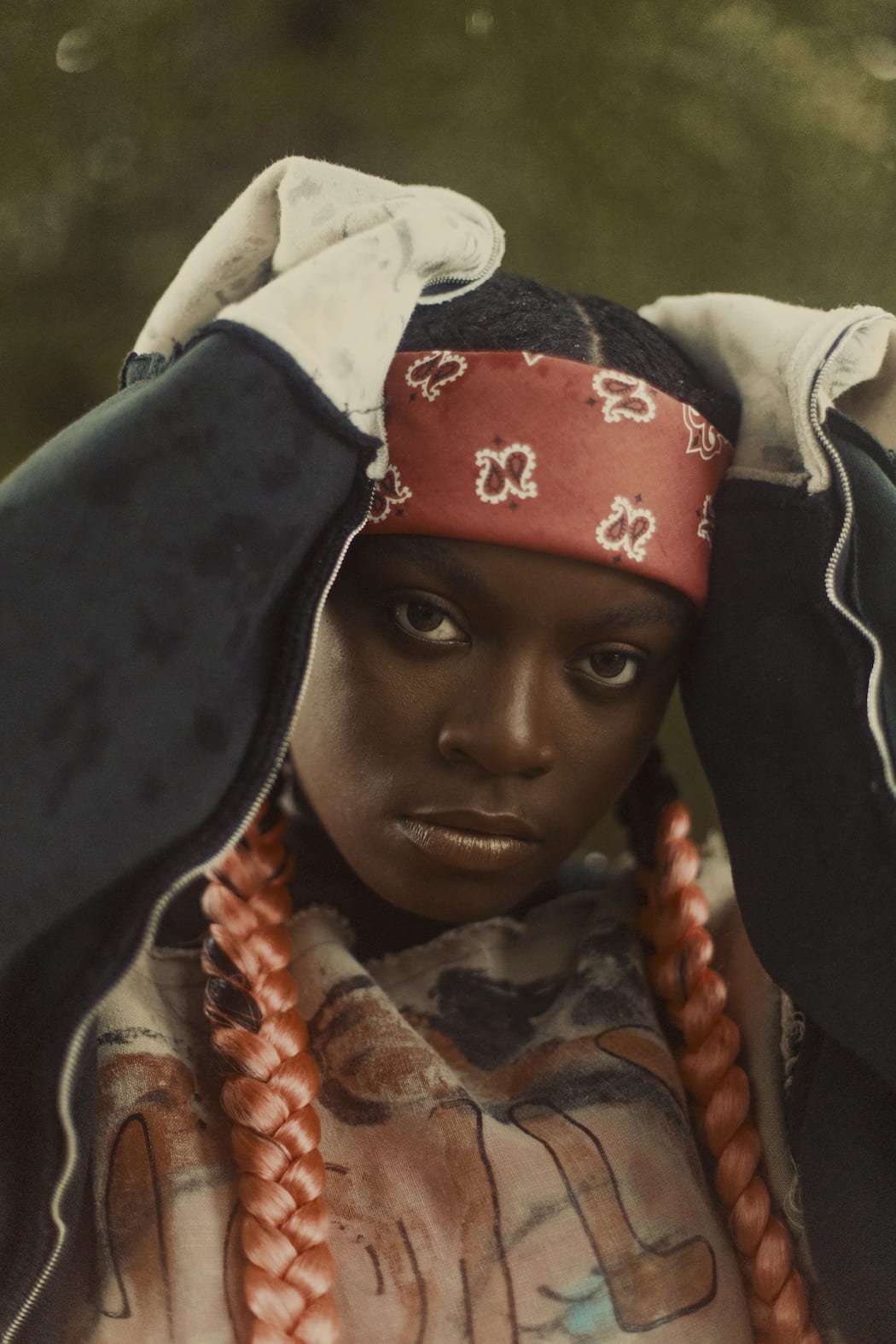 Photo of Marzz
CZ: What themes did you explore when making Cleopatra, and what did you want your fans to know about you when you wrote it?
M: Cleopatra is just one of those songs where I was really reflecting on myself and I didn't really know how to love myself. I was still trying to figure out who I wanted to be. I just really learned to love myself because I had a really hard time doing that and I wanted to express that through Cleopatra. That it's okay for you to sit there and love yourself. Take the time it's okay to be selfish. Just love yourself.
 CZ: Can fans expect any exciting future collaborations?
M: I think Jhene Aiko, Kaash Paige and Billie Eilish.
CZ: Where are you from? Let's paint the picture, tell me about growing up in Louisville Kentucky?
M: It's good people down there. I will say that now you have your rough areas down there. But I was raised in a suburban area. It was a lot of kids growing up. It's really I say as far as even with the people it's more of like a family – like we really a community, like if other people's out there doing stuff. You know, I'm saying everybody comes together, try to come together and just make peace. It wasn't really too much that I remember. But I do know that I was just around a lot of loving people. 
CZ: Do you write all your songs yourself and what's your favourite from the EP?
M: Yes I do. Definitely, of mine Stargaze and Wizard that's actually on my EP. That's definitely one of my faves, that gives me, like, a fairy tale. I'm always thinking I'm in this… I'm in my own world.
CZ: I read that you were spotted by Timberland. Could you tell me a little bit more about how that kind of came about?
M: So, I used to post freestyles and covers on Instagram. I wasn't really into socials like that. But I started getting on there. Usually got attention. But this one particular video freestyle posted one day, it just start going crazy. Like, I looked at my phone. I was like, Whoa, like what's going on? Like, if my notifications was going crazy, like, I had like 4000 views to me, that was huge. I usually only got like 200 views and my stuff was more I was like, yo, like what's going on? And he hit me. He said he saw the freestyle that I posted. And I was like, this can't be the real Timbo?. And I went into investigation mode, I was like, why he got a blue check?
He DM'd me and he was like, yo, your pen game is strong. And I was like, I appreciate you. It was crazy, like Timberland, the icon. Then he flew me out to Miami.
CZ: Any last words?
M: I appreciate you so much for having me man, this is crazy. Um, please expect that my EP comes out the June 17, I hope you enjoy this and y'all just spread the love from it honestly, like, that's my last word.