Astrology for the Month of June: "Portals for Change"
Astrology for the Month of June: "Portals for Change"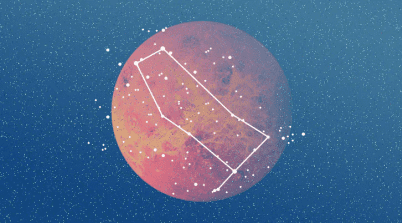 10th of June: New Moon and Solar Eclipse in Gemini
Today marks the first solar eclipse of 2021. Eclipses are portals for CHANGE, time isn't linear and the universe is giving us the green light presenting us with opportunities, conversations and solutions that may have taken a while before the eclipse to arise. It is a potent time, be open and flexible. The new moon is in the mutable zodiac sign of Gemini. Keep an open mind around any conversations or new ideas that present themselves during this new moon eclipse.
11th of June:
Mars moves into Leo
The planet of war and action enters Leo, today you might feel fired up and ready to fight and protect what you love. Challenge this energy into your projects and places in your life you're ready to occupy more space in or tap into that passion and plan a steamy date night with your partner. 
14th of June:
Saturn squares Uranus
Saturn the planet of tradition and rules squares Uranus the planet of rebellion and awakening. Squares are aspects in astrology that can come with a tense, pull and push energy. The vibe is a classic cowboy gun showdown. Saturn square Uranus can bring restrictive change. Be aware of brewing arguments and hot heads today. On a personal level you may feel you are being pulled in two different directions. Collectively we are being asked to reassess our traditional institutions and authority figures. Pay attention to what themes come up as they will re-emerge later in the year during the final Saturn squaring Uranus in December.
20th of June: The Sun Enters Cancer and the Beginning of Cancer Season
It's officially the first day of summer and it's the beginning of Cancer season! Cancer, the ever intuitive, emotional and nurturing water sign is here. We are in our feelings and maybe feeling a little tender as we transition from Gemini season. It is a beautiful time to connect and spend quality time with your loved ones who you may have not seen in a while. A reminder to not burn the candle at both ends this season, protect your energy!
20th of June:
Jupiter Retrogrades in Piece
s
The planet of expansion and luck will be in retrograde till October the 20th. During this retrograde, we are given the opportunity to look inwards and take time to reflect on our philosophical and spiritual growth. 
22nd of June:
Mercury Retrograde Ends
You survived! Did you have any technology glitches, miscommunications, travel delays? Now, not to be a Debbie downer but the retrograde shade is very real so we're not fully at the finish line till the 6th of July but we are in the home run.
24th of June:
Full Moon in Capricorn
This is our last supermoon of the year so make sure to poke your head out to see it, the moon is so close to the earth and looks extra big and juicy. Capricorn is on a mission and with this full moon, it will be shining a light on our careers. You may feel like you're reaching the top of the 
mountain in your work but Capricorn is reminding us to tie up loose ends and check that to-do list before starting something new.
25th of June:
Neptune Retrogrades in Pieces
Neptune the planet of dreams, illusions and fantasy retrogrades into its home sign of Pieces. When in retrograde we are able to see past Neptune's dreamy illusions, however this can be tough if you use fantasy to escape some of the harsh realities of life. Except some conspiracy theories to be debunked around this period. 
27th of June:
Venus enters Leo
Venus the planet of love is in the passionate sign of Leo, today is the day to treat yourself! Put on your favourite outfit and be the main character in your life. We are feeling fired up and ready for a summer fling. Life is a soap opera and we love it!