The Bold Type: Your New Favourite Feminist (Guilty) Pleasure
The Bold Type: Your New Favourite Feminist (Guilty) Pleasure
'The Bold Type' is set in the headquarters of 'Scarlet magazine', a female-based publication operating from the heart of New York City. The show closely follows three ambitious Scarlet employees, Kat, Jane and Sutton, as they juggle their careers with their personal lives, relationships, racial and sexual identities, and changing socio-political stances.
[nectar_single_testimonial testimonial_style="bold" color="Default" quote="The issue is not at all that The Bold Type is racist, but rather that, when compared to how much detailed focus is given to real and raw portrayals of feminist issues, the attention paid to race-related issues simply isn't enough.""]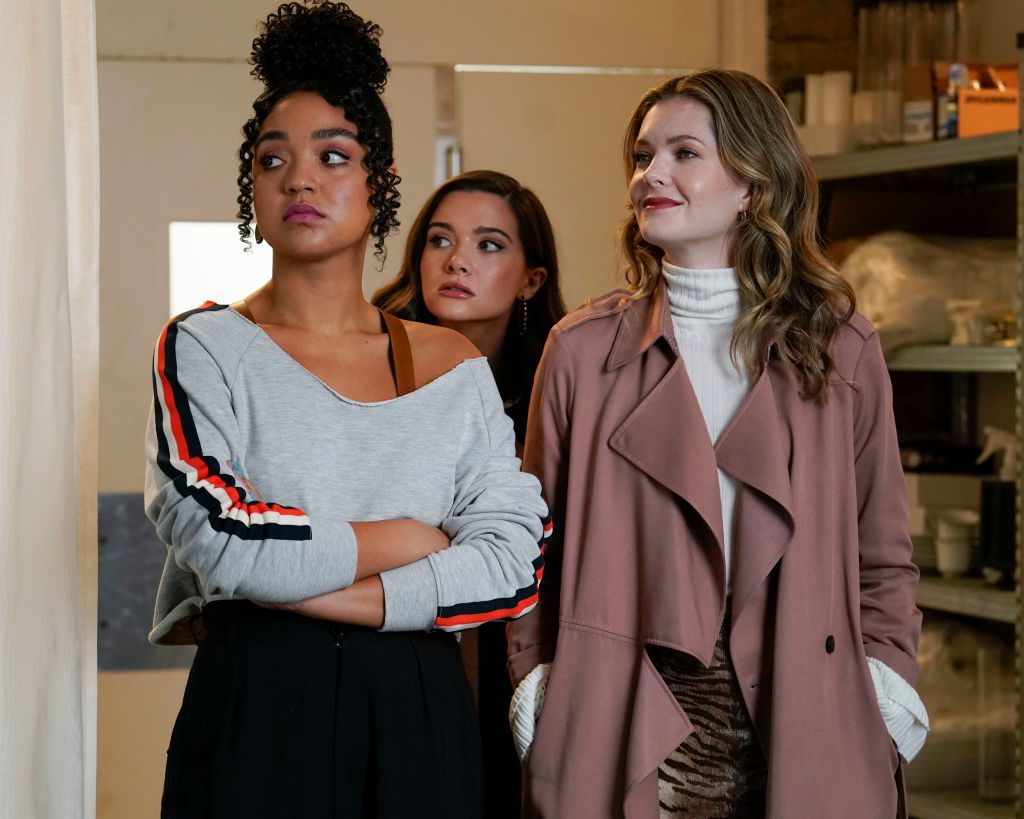 The most impressive way in which the show solidifies its feminist status is through the range of difficult topics it covers. Upon first viewing, I anticipated for certain, more 'obvious' topics to be covered due to the nature of 'The Bold Type' as being a light-hearted show focusing on female empowerment. For example, I expected the show to deal with gender discrimination and sexual misconduct within the workplace, which it does thoroughly, as well as toxic relationships, female friendships, and the over-sexualisation of the female body. Whilst these themes are of course important and prevalent issues, they are widely covered by these types of shows already; in my opinion, they make for 'safe' storylines in that it is relatively easy to deal with them both sensitively and appropriately. 
Therefore, when I watched as 'The Bold Type' tackled issues which I had rarely before seen on screen, I was extremely impressed. These storylines included a 'free the nipple' protest against Instagram's discrimination against female nudity, the intrusive presence of Islamophobia in the creative industries, and the effects of feminism on traditional ideals of marriage. However, one particularly great example of a tricky storyline which stands out for me is a brief but impactful one between a male journalist, Alex, and a writer who he previously dated.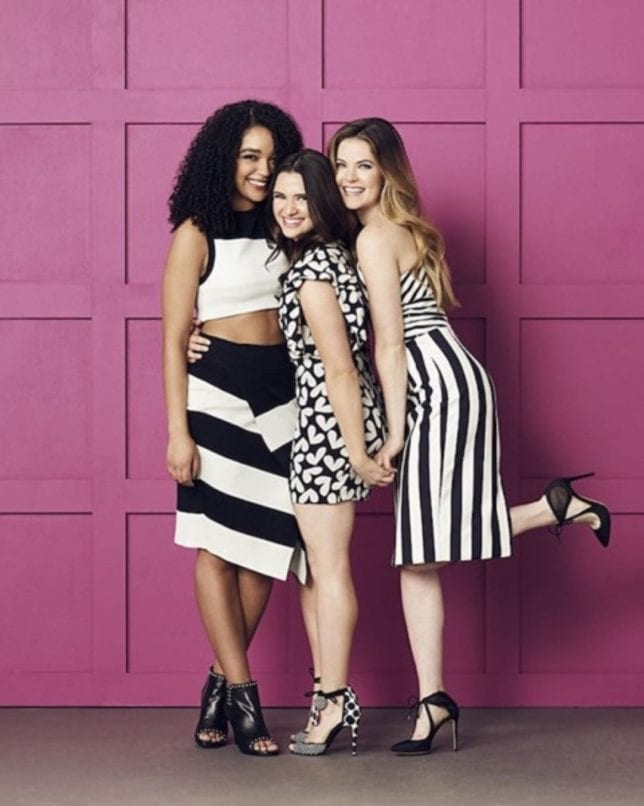 In this episode, the female writer publishes a story about dating a man and being pressured into sex; this man transpires to be Alex himself, whose character so far has been presented as the typical 'nice guy'. She explains to him how, although their sexual experience was consensual, it was not wanted or enjoyable on her behalf. This conversation provokes Alex to publish his response in the hope that other men would consider that there is an extra layer to full and complete consent which goes beyond just agreement. For me, watching this shortly after the death of Sarah Everard had sparked a conversation on social media about the devastatingly high frequency of sexual assault, I felt that this was so important.
Had I ever before seen the arc on screen of a man learning of his sexually offensive actions, taking accountability for it, and being genuinely apologetic and determined to change? No. And I think that's because it is an extremely sensitive storyline which has a great capacity to cause offense if done badly, for example by suggesting that all perpetrators of sexual misconduct are unaware of their actions. But 'The Bold Type' managed to push this plot without undermining the severity of sexual assault, and without portraying Alex as a hero but instead an averagely decent man doing what any averagely decent man should do.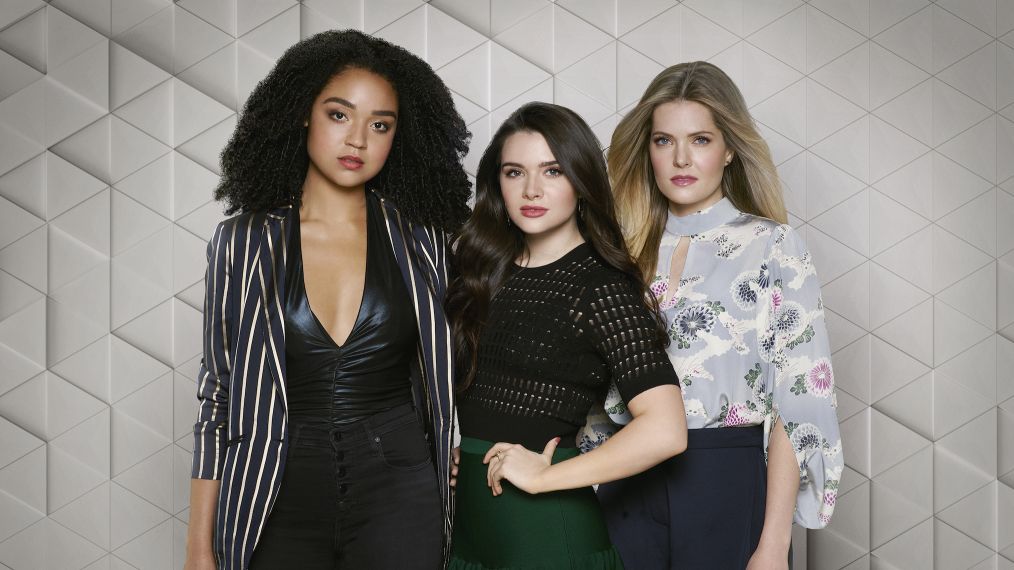 Another great storyline comes from an unexpected focus on women's health, as the protagonist Jane is diagnosed with a BRCA mutation, putting her at high risk of developing breast cancer. As a preventative measure, she decides to have a double mastectomy at age 26. Unlike Alex's storyline, which is neatly wrapped up within one episode, Jane's health issues underline the entirety of all four seasons, and will no doubt continue into season 5. It affects her work, her relationships, her fertility, and of course both her physical and mental health. Again, this was an impactful topic which I had never before seen portrayed on TV, and one which convinced me that 'The Bold Type' was more than a fluffy, girl-power series, and actually a promisingly feminist show with creative and passionate writers.
However, I cannot acknowledge all 'The Bold Type's progressive positives without acknowledging its downfalls, the main one being that it's not completely free of race-bias. 
Whilst protagonist Jane is a passionate intersectional feminist, the show itself doesn't always share her values, as the majority of the cast are still white, as are the writers. The most empowering depiction of a person of colour comes from Kat Edison, the head of social media at Scarlet, who goes on to become an activist, political figure, and entrepreneur. She is a queer, mixed race woman, who begins to explore her own racial, political, and sexual identities, whilst navigating her first gay relationship with the immigrant, Muslim photographer Adena. Adena encourages Kat to accept her privilege as a mixed race, privately educated woman and use that to help the Black community around her. Perhaps, if a viewer were to judge 'The Bold Type's treatment of race based solely on the characters of Kat and Adena, they might label it a job well done. But are these two characters enough to compensate for the lack of people of colour within the rest of the supporting cast? No.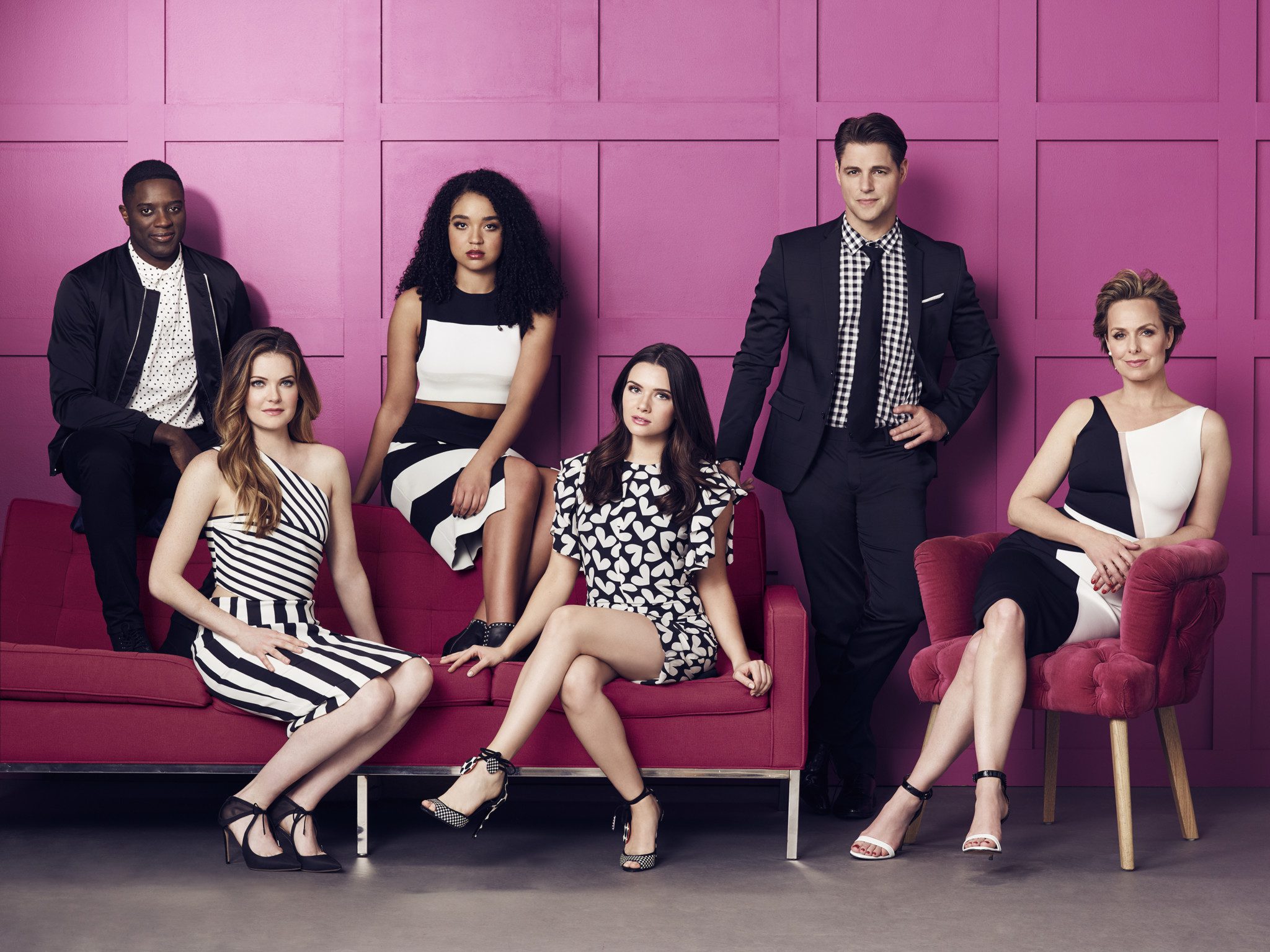 The issue is not at all that The Bold Type is racist, but rather that, when compared to how much detailed focus is given to real and raw portrayals of feminist issues, the attention paid to race-related issues simply isn't enough. Notably, actress Aisha Dee who portrays the character of Kat publicly spoke out about this as she critiqued a storyline in which her character, who is queer, Black, and passionately politically left, enters into a relationship with a conservative woman. Another instance of the writers falling short comes from the character of Angie, Kat's creative and down-to-earth intern. We are excited to see where her storyline will go, but the answer quickly transpires to be: nowhere. This is extremely disappointing, however I'm hoping that the writers redeem themselves in the next and final season by giving us more insight into Angie's character and life.
Overall, although it's far from perfect, 'The Bold Type' by far outshines any other 'girl boss' dramedy of its kind. I think we judge too easily when we see a light-hearted show such as this which is clearly tailored to a female audience – I know I definitely did. We see 'Girl Boss' stained on every shot of the trailer and decide that this show is flimsy and politically weak. But that could not be further from the truth for 'The Bold Type'. It's a bundle of feminist theory wrapped up in glitzy dresses and pink lipstick, and that is what I love most about it. 
'The Bold Type' is currently streaming on Netflix and Amazon Prime. Even if the branding and promo puts you off, I urge you to give it a chance, because I was hooked after just a few episodes, and I promise you will be too.