British LGBT Awards 2021: How Inclusive Actually are the Nominations?
British LGBT Awards 2021: How Inclusive Actually are the Nominations?
It's that time of year again! The great and the good of the British LBGTQ+ have come together to pay homage to the public figures and organisations that have made the most difference for the community in the past year. Today the nominees were announced, including huge names such as Harry Styles, RuPaul and the newly out and proud Elliot Page.
Nominated are also TV series and media moments, such as BBC America's Killing Eve, Russell T Davies' It's a Sin and Ryan Murphy's Hollywood. The music nominations are decorated with the likes of Rina Sawayama, Lil Nas X and Sam Smith – surely Lil Nas X has this in the bag for his chart-obliterating hit, MONTERO, and accompanying culturally resetting music video. 
An effort to place emphasis on diversity and inclusion of the LGBTQ+ community in professional and recreational industries can be seen in some nomination categories. Diversity Hero, Inclusive Employer and Exceptional Inclusion are all categories that are championing spaces that welcome queer people.
But what about diversity beyond LGBTQ+? Looking at the nominees, how diverse are these candidates in terms of race, nationality, religion, gender (identity)?
Looking at the top 3 categories that cause the most buzz, we can see the following stats.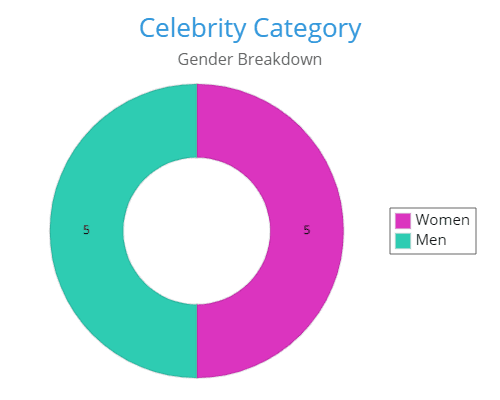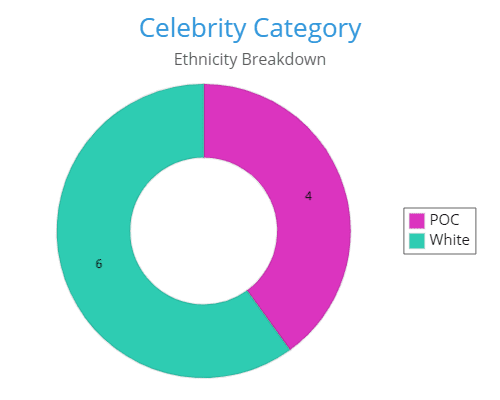 Looking at the celebrity category, there is a healthy amount of non-male representation. In terms of POC inclusion, 40% of the nominees being POC is a step up from 30% the previous year.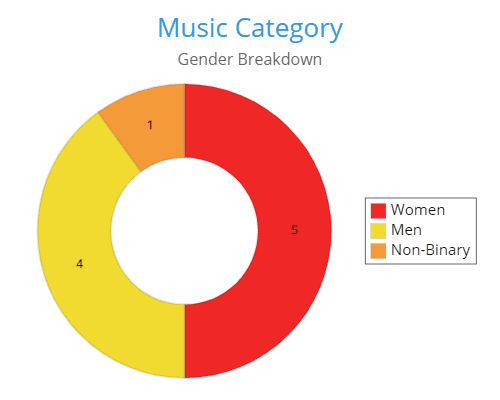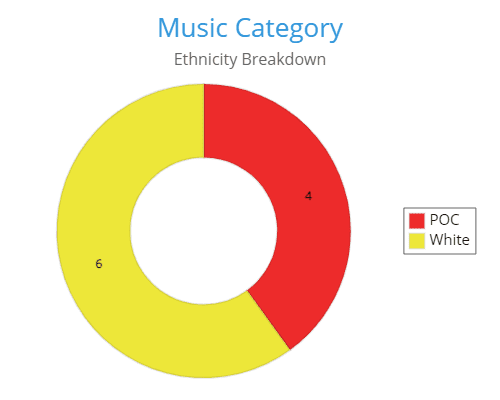 It's fantastic to see there is some non-binary representation in the music category this year. Non-male representation is high and POC representation is also healthy when compared to ethnicity proportions in the UK population.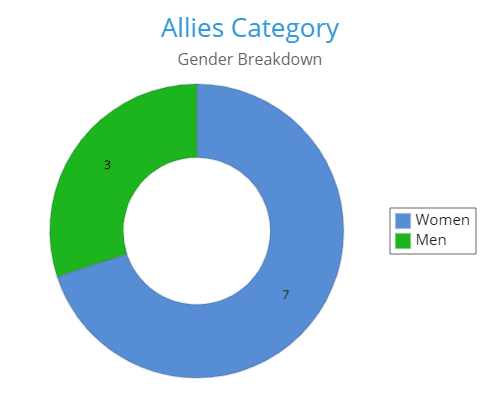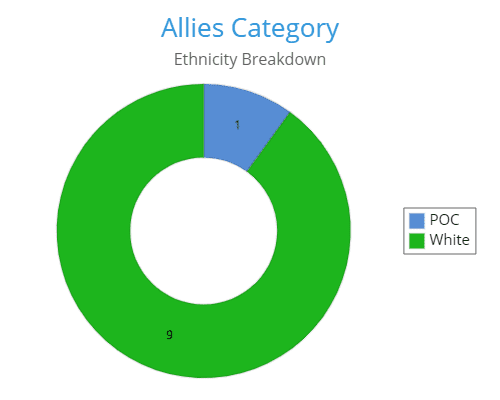 The Allies Category seems to be the spanner in the works for these nominations. All but one of the nominated allies are white and this is not a fair representation when we have the likes of Jade Thirlwall and Alison Hammond.
While it's important not to tokenise POC people, there must be conversations had about whether or not a broad net is being cast when nominations are made. A set of individuals within the LGBT Awards have nominated these candidates, and while whether or not they are deserving of this accolade is not being contented here, the process in which they were chosen is.
Diversity and inclusion is not a phase or an arbitrary quota to be filled. It is a crucial part of making sure that awards ceremonies such as this are truly giving members of all communities a true chance at recognition.
See the full list of nominees here.