Never Say Never
Alan Turing was a brilliantly smart computer scientist who is often credited with helping to turn the tide of the Second World War towards the allies. He played an influential role in cracking the code that the German forces were using and helping the allied forces understand their opponents battle plans. His work is said to have shortened the war by two years. Unfortunately, Alan was arrested in 1952 for homosexual acts, which at the time was illegal under the term "gross indecency". He was given a sentence of chemical castration and by 1954 he was dead.
The thought of someone who should be celebrated as one of our great heroes, having to endure what he did makes me feel a great sadness. Stories like Alan Turin's are why celebrating our LGBTQ+ heroes of the past are critically important for our future.
February in the UK represents the final few weeks of winter. The month where the days start to get longer and nights shorter, pancakes are flipped, and Dry January is well and truly ended with a well-deserved glass of wine. It is also the month where we celebrate LGBTQ+ history month, which is held in February to align with the abolition of section 28 in 2003.
Section 28 is a law that stopped the promotion of homosexuality and prevented the teaching of homosexuality in schools. Scrapping section 28 was instrumental in championing the message of our fight for equality and was important in helping others understand the struggle that the LGBTQ+ community have faced in the past. It has allowed us to celebrate our history and the pioneers that have helped us enjoy the freedom we have today.
In my early twenties, whilst I was discovering who I was and feeling a fear of how the world would accept me, I never would have dreamed that we would have a dedicated month celebrating our LGBTQ+ history. I guess its true what people say though, "never say never."
In celebration of LGBTQ+ history month, I want to talk about five heroes from our community that have inspired me. I want to discuss the impact they have made and the legacy that will always remain. These are people whose stories helped me come to terms with my own sexuality & allow me to live my truth.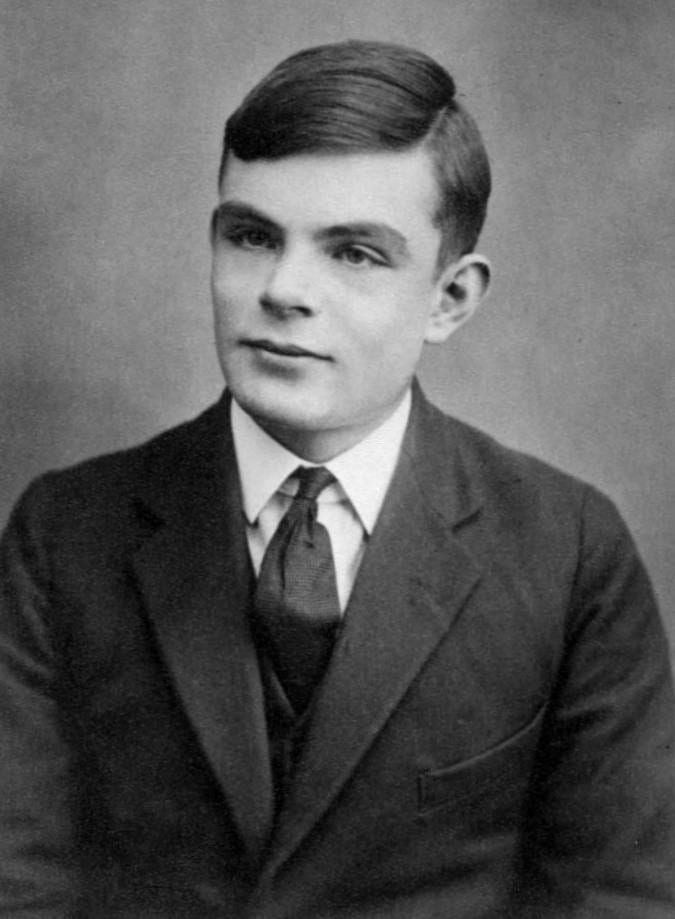 Lori Lightfoot
Lori Lightfoot is someone who has broken barriers for both the LGBTQ+ and African American community in the USA. She is the first African American and lesbian women to be elected to the office of a major city in the USA. She is the 56th Mayor of Chicago. When she was sworn into office in 2019, she was accompanied by her wife and daughter. Her success shows that anything is possible, and it is a true reflection of our changing world.
Marsha P Johnson
Was one of the leading pioneers of the LGBTQ+ fight for equality. She was a prominent figure in the New York Arts and Creativity Scene. Marsha was at the forefront of the 1969 Stonewall uprising that led to the birth of the Global Pride movement that to this day is the leading celebration in support of LGBTQ+ equality. Marsha's impact on the Pride movement is celebrated all over the world and will never be forgotten.
Ru Paul Charles 
Ru Paul Charles is the definition of a living legend. He has built the Drag Race brand into one of the most powerful media conglomerates in the world. He brought the beautiful art of Drag to mainstream and launched the careers of hundreds of Drag Queens into international stardom. The continued growth of Drag Race shows that it is not slowing down anytime soon. I remember seeing Ru Paul on tv as a child and he was the first LGBTQ+ figure I connected with. This tall, powerful, beautiful, black Drag Queen with that long blonde wig – I was sold! Ru Paul has won eight Emmy awards for Drag Race and has truly helped expand our LGBTQ+ culture to mainstream. Mama Ru also knows how to make a tune!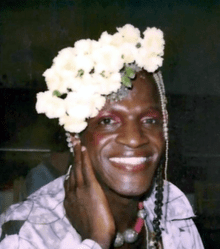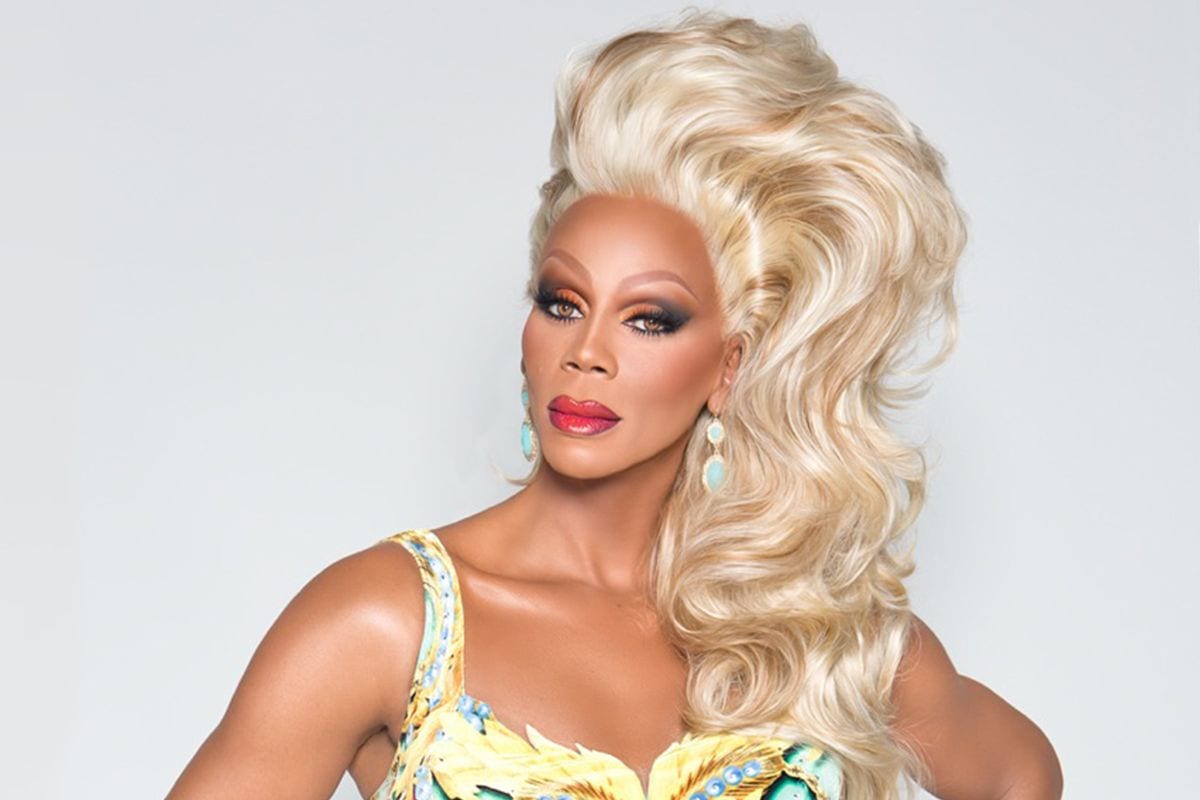 Janet Mock
Janet Mock is a trailblazing voice in the LGBTQ+ community. She is a New York Times bestselling author with her book Redefining Realness. She has been a leading voice and activist for Trans women having been a part of numerous projects to empower and champion the voice of Trans women all over the world and has won a number of awards for her work. In 2015 TIME named her on their "Most Influential People on the Internet" list. One of her most successful projects is being a part of the cultural phenomenon that was Pose. The show launched in 2018 and went onto become a critical smash hit and Jane served as a writer on the show, which told the lives of Transgender women in the 1987 New York Ball scene. Janet Mock is a name that will continue to grow and shine in our community.
James Baldwin
Born in New York 1924, James Baldwin was one of the greatest LGBTQ+ writers in history. His work spoke about the complex struggles of race, sexuality, masculinity and class in America in the early 20th century. He often reflected on the ongoing conversation of social change which was happening in America at times such as the Gay Liberation movement & Civil Rights Movement. James Baldwin is mostly known for his first two books Go Tell It on The Mountain and Giovanni's Room, and the collection of essays, Notes of a Native Son. James left New York in 1948 and moved to Paris to further his writing and experiences. James Baldwins fifth book If Beale Street Could Talk was adapted into a movie with the same name. Regina King won an Academy Award for best supporting actress for her role in the adaptation. He is loved, revered and a highly celebrated member of our community's history.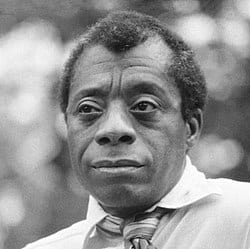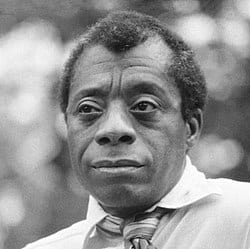 Celebrating LGBTQ+ history and Pride Month are important. It is about celebrating the people who have fought to open doors and break down barriers for our community. I wish growing up we were taught about the LGBTQ+ heroes and pioneers. It would have given me a role model and someone to show me it was ok to be who I was.
I am excited for the return of the Pride celebrations. The colours, the music, the energy and the happiness that resonates with everyone who attends. Increasingly though, I am getting just as excited about LGBTQ+ history month as it gives us a time to reflect, remember and be inspired by the people who took a stand to make a change, to help build a better, stronger, more inclusive and creative world for us all.