Tayce: Making Queerstory
Making Queerstory: TAYCE!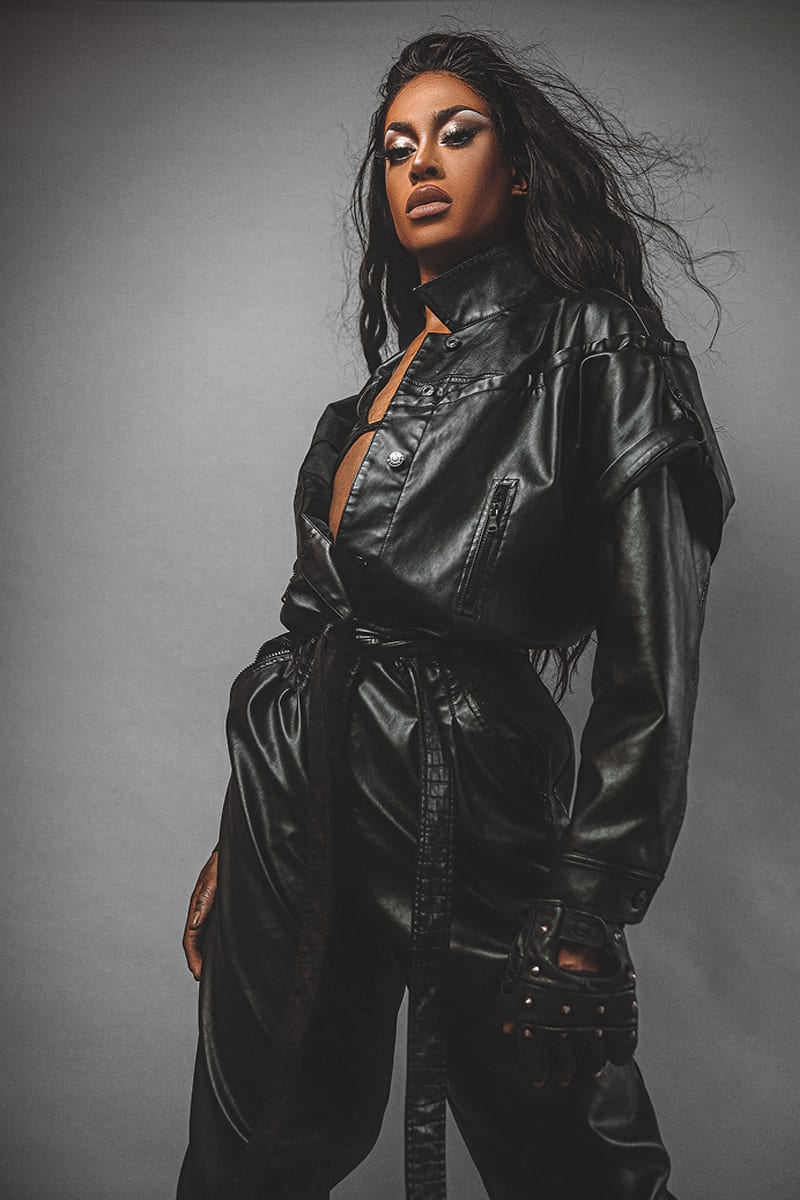 Photo by James O'Doherty at Riverside Studio SE18
WHAT WILL WE LIKELY KNOW YOU FOR?
You'll know me for working stages all around London and beyond. You'll also know me for being a dancing, lip syncing assassin, model and video vixen. If you own a TV or ever find yourself on YouTube – you may spot me as a falling star in Dua Lipa's new video – Levitating. 
And if you ever went to Her Upstairs, you may know me for cracking up a lot of people with my comedy number from SNL – Liza Turns off a lamp. Either way, I'm here to stay, haha!
HOW LONG HAVE YOU BEEN WORKING IN THIS AREA / INDUSTRY? 
I've been doing drag for three years now.
WHAT INSPIRED YOU TO GO INTO THIS AREA OF WORK?
I've always been playing in drag since I was a child. I always knew I wanted to be on stage. So I guess this was a natural progression. I've got to thank my parents for being super supportive and loving, though, because it's super easy to have an inspiration but the environment around you can sometimes work against you. Mine didn't – and I know I'm very lucky to have had an environment of love and support around me. 
WHO / WHAT INSPIRES YOU IN YOUR WORK NOW? 
Honestly, I'm inspired by so many different things and aspects of life. I'd have to say Femme Fatales and strong women in general, really inspire me. Bad Bitches, Heroes, Villains – they all play a part but powerful and strong women really do it for me. I've had great examples around me – my Nana, my mum and my younger sister, Mica has blossomed into the baddest bitch of them all! 
WHERE CAN WE FIND YOUR WORK? 
You can find my work on my instagram – @itstayce. It's pretty much a passion project of my life and work so you'll get to know a lot about me from there. Website coming soon. Merch – who knows?!
WE'VE ALL HAD DIFFERENT EXPERIENCES OF LOCKDOWN. HOW HAVE YOU BEEN THROUGH THESE CRAZY TIMES? 
I've found the whole experience quite refreshing actually. It's taught me to be more patient. I've also had a whole lot of time to think about the future and what I want to do with it. I've been able to look deeply into myself and figure out what I want in life. This time has helped me edit and refine myself – both in and out of drag.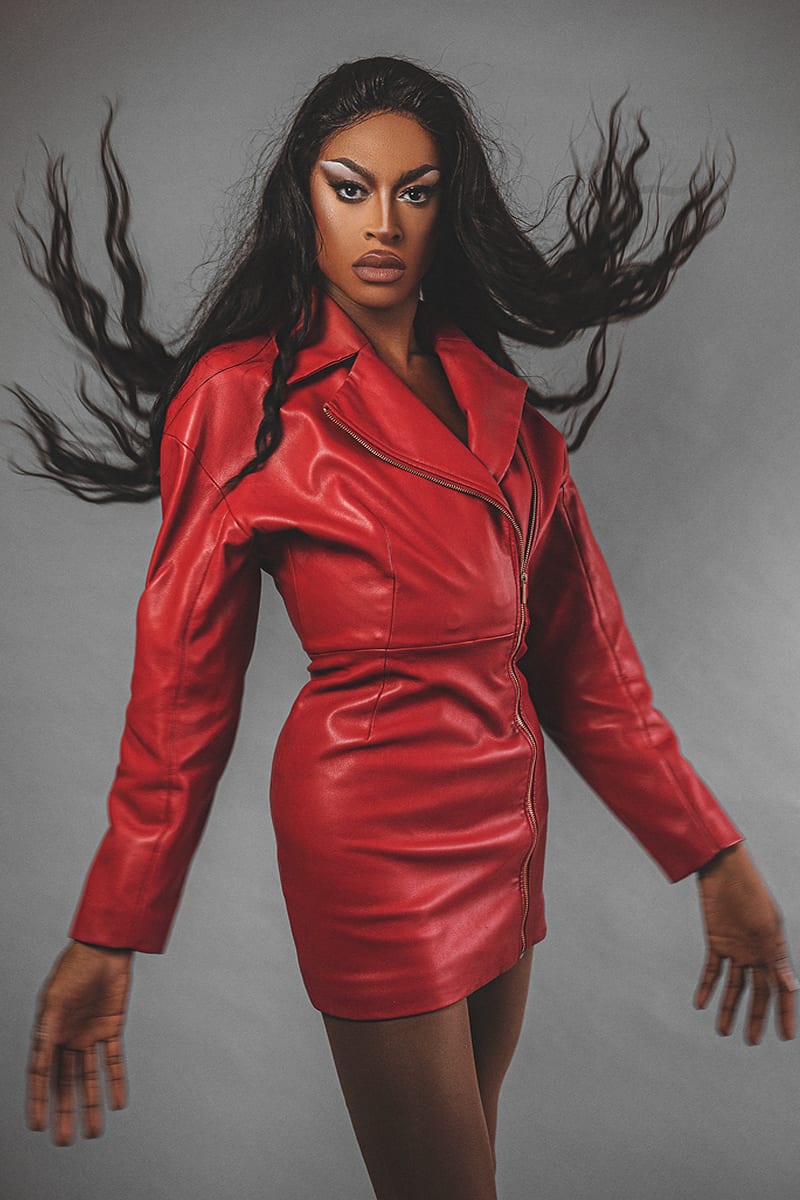 Photo by James O'Doherty at Riverside Studio SE18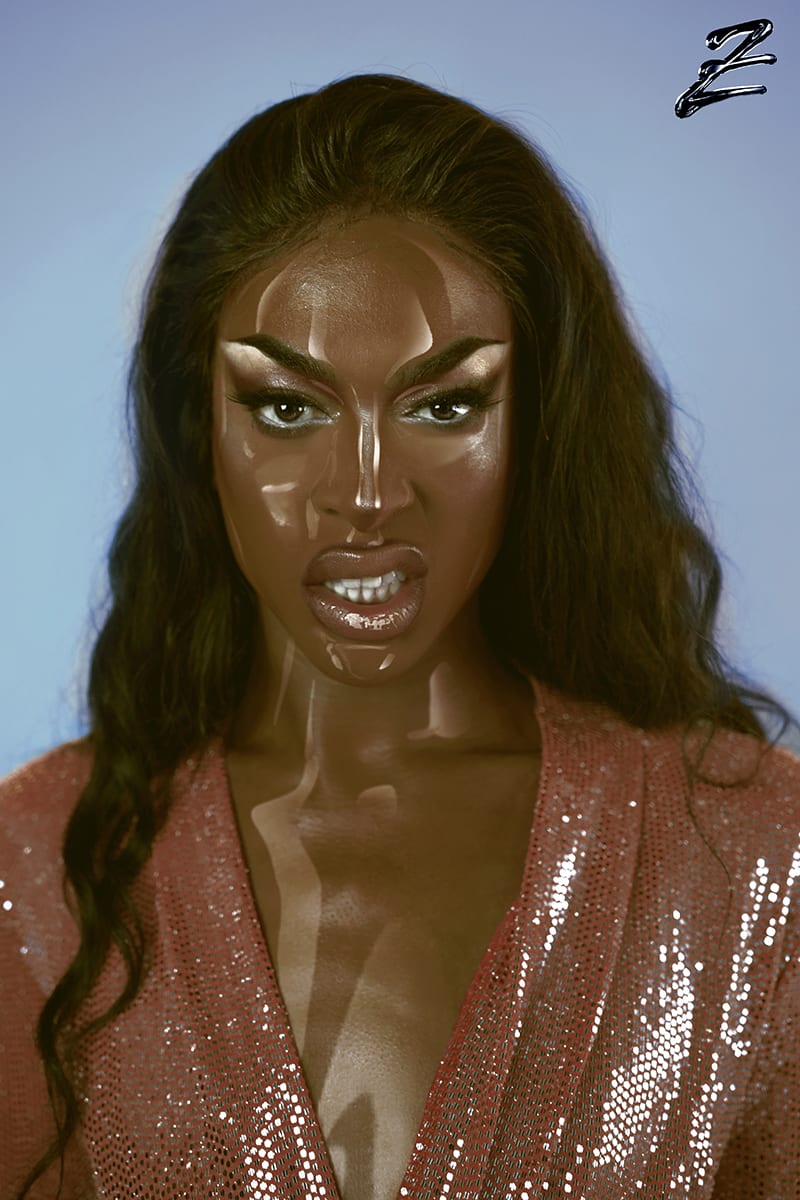 Original photo by James O'Doherty // Chapter Z Portrait by David Oldenburg
IS THERE ANYTHING YOU'VE GOT COMING UP THAT WE SHOULD BE LOOKING OUT FOR? 
I like to keep secrets. 
WHAT ARE YOUR HOPES FOR THE REST OF THE YEAR (LIST UP TO 3)? 
A lifetime supply of McDonald's 
Covid-19 to pack up and get out! 
World Domination